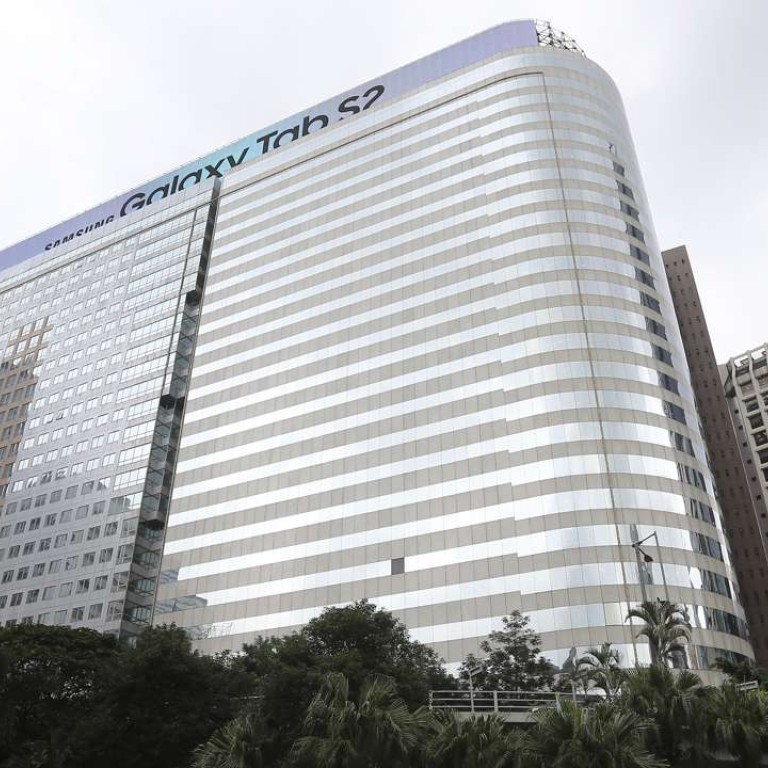 Opinion
Concrete Analysis
by Denis Ma
Concrete Analysis
by Denis Ma
Hong Kong office market gets fresh impetus from flurry of deals by mainland buyers
Commercial property transactions surge as cash-rich Chinese companies look to diversify their overseas holdings
Over the past 12-months, mainland buyers have created quite a buzz in Hong Kong's office investment market with a number of record-breaking transactions.
The ball got rolling late last year when Evergrande acquired Mass Mutual Tower in Wanchai for HK$12.5 billion, the largest amount ever paid for an office building in the city. This was quickly followed by Everbright's purchase of Dah Sing Financial Centre for HK$10 billion. Across the harbour at One HarbourGate in Hunghom, China Life purchased the West Tower for HK$5.85 billion while Shenzhen-based Cheung Kei Group bought the East Tower for HK$4.8 billion; both record highs for the district, in terms of the unit price.
The strong influx of mainland capital comes at a time when rental markets are starting to look wobbly. While vacancy rates are still relatively tight across the market, demand growth remains weak. Coupled with a wave of new supply nearing completion, rents are already starting to trend lower in some areas.
But what is driving this 'sudden' interest in commercial property among mainland corporates?
The easing of the regulatory approval processes for outbound investment, as part of China's 'going out' policy, has played an important role in the rise in capital outflows. In 2013, the National Development and Reform Commission, China's top economic planner, increased the overseas investment approval limit from US$100 million to US$1 billion, allowing companies to make investments under US$1 billion without prior government consent. In 2014, the commerce ministry further loosened restrictions on foreign investment by removing the prior approval requirements for most of the outbound investments.
Allowing the country's insurers to diversify their investments in offshore real estate has also been a contributing factor. Since 2012, China's insurance companies have been allowed to invest up to 15 per cent of their total assets overseas, including real estate among other asset classes. Based on the Assets Under Management (AUM), JLL's International Capital Group had previously estimated that as much as US$240 billion could be invested into global real estate markets outside of China. In addition to China Life's recent purchase, a number of other mainland insurers have expressed interest in investing in the local property market.
The depreciation of the renminbi, which is down 5.8 per cent against a basket of trade weighted currencies in the year-to-date, is another factor that has been cited as a reason for investments outside of China; especially in Hong Kong where the local currency is pegged to the US dollar. While the surge in capital outflows has seen the government tighten approvals, Hong Kong remains a strategic destination for mainland companies looking to expand into the global market and coupled with the lack of restrictions on foreign investment, continues to be among the preferred destinations for outbound investment. Political uncertainty in other global gateway cities, including London and New York, has also contributed to investment interest in Hong Kong, with UK markets still dealing with the effects of Brexit and the US presidential elections coming up in November this year.
Against this backdrop, the recent interest we have seen from mainland buyers in the local commercial property market is likely to be sustained over the near term. Moreover, the record high prices that were initially restricted to the Grade A en-bloc sales market are now starting to appear in the broader market.
Strata-titled properties are now also transacting at record high unit rates while a number of non-Grade A office buildings have sold at prices that are at close to the Central Grade A office market average, in terms of unit price. As a result, commercial property yields have hardened – currently in the range of 2.5-3 per cent and already close to the cost of borrowing for many institutional investors and local developers – and may have further to go.
In this regard, the government's planned tender of the Murray Road Carpark will serve as an interesting benchmark. As the first commercial development site to be offered directly by the government in Central in over 20 years, it is drawing considerable interest. For mainland corporates, the site represents a rare opportunity to own a trophy asset in the city's central business district; a desire that has been difficult to fulfil given that such assets are tightly held by a handful of owners. Not surprisingly, market expectations are now reaching hyperbole with estimates on the Gross Development Value of the site at close to HK$24 billion or about HK$54,000 per sq ft, compared to an average price of about HK$30,000 per sq ft for Central Grade A office market. Mainland buyers are able to pay such high prices because of their access to favourable financing terms as well as the need to build in exit strategies; most are buying trophy assets to help build their brand.
If the Murray Road Carpark is sold at these levels, there is a potential that pricing benchmarks for the Grade A office market will be reset across the city.
Denis Ma is the head of research at JLL
This article appeared in the South China Morning Post print edition as: HK office market gets a boost from mainland firms