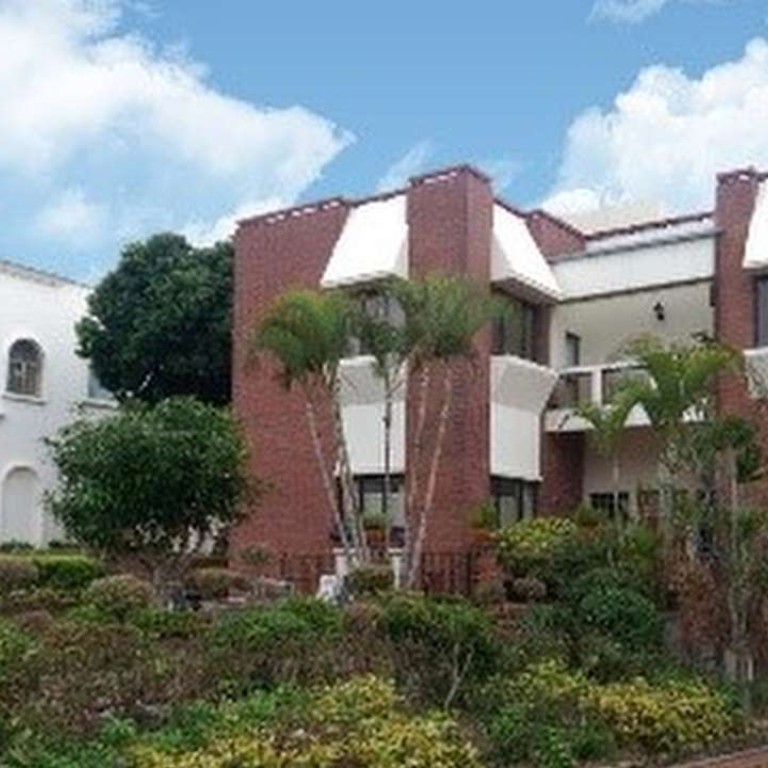 Prime site in Kowloon Tong's Beacon Hill expected to sell for more than HK$7 billion
The rare government plot could set a record price for the area
Aggressive bidding from Hong Kong and mainland developers could push the price for a large luxury residential site at Beacon Hill in Kowloon Tong as high as HK$7.2 billion by the time the tenders close on Friday.
The 235,182 square feet (sq ft) site on Lung Cheung Road is next to a plot sold to Kerry Properties in February for HK$2.38 billion, or HK$21,000 per square foot, a record for the area.
Thomas Lam, head of valuation and consultancy at Knight Frank, has an estimate on the Beacon Hill site of HK$6.2 billion to HK$7.2 billion, or HK$18,000 to HK$21,000 per sq ft.
"Land price rises in the past couple of months indicate developers' confident in the propery market outlook," he said.
Justin Chiu Kwok-hung, executive director at Cheung Kong Property Holdings said the group will submit a bid for the Beacon Hill site.
On September 15, the company bought its first government land site in four years, a luxury residential site on Lai Ping Road in Kau To Shan, near Sha Tin for HK$1.953 billion, or HK$8,001 per sq ft. Its winning bid was 33 per cent above the top end of market expectations.
Alvin Lam, a director at Midland Surveyors, said mainland developers have shown strong recent interest in bidding for government-owned luxury residential sites in urban areas.
"The [latest] site may set another new record for Kowloon Tong as such large luxury residential plots being offered in urban areas are rare," he said
Together with the estimated land cost, Lam expects the eventual residential project to cost HK$10 billion to develop.
The site, which will yield a total gross floor area of 343,000 square feet, it expected to be turned into apartments and houses, and Lam predicts the apartments to start at around HK$35,000 per sq ft.
Hanison Construction Holdings recently launched its latest luxury residential project, The Grampian, at 11 Grampian Street in Kowloon Tong, at aggressive prices.
It pitched the 2,134 sq-ft penthouse unit for HK$120 million, or HK$56,232 per square foot. The penthouse also comes with a 1,672 sq ft rooftop and is one of 14 units on sale at an average price of HK$35,558 per square foot, with no discounts being offered.
Another two Kowloon Tong residential lots, next to each other on Kent Road and currently occupied by two single houses, recently changed hands for a total of HK$498 million through private negotiation, according to their sole agent Qfang, a mainland-backed property agent which established a branch in Hong Kong early last year.
Number 12 Kent Road has a total gross floor area of 6,465 sq ft and sold for HK$260 million, or HK$40,216 per sq ft, while number 14, a total land area of 10,751 sq ft with the plot ratio of 0.6 times and the gross floor area is 6,450 sq ft, sold for HK$238 million, or HK$36,899 per sq ft.
"Each of the two lots cover an area of more than 10,000 sq ft, which is a rare size in Hong Kong," said Vincent Chan, managing director at QFang.
"Such big houses have high degrees of privacy and were specifically sought after by local rich families. The front yard can accommodate lots of space for car parking."
Chan added those two selling prices, however, offer little guidance on the upcoming Beacon Hill sale, "as they were two different products", in that the government site is bigger and earmarked for mid-rise residential blocks.
In the secondary market, meanwhile, luxury residential units at the 29-year-old Beacon Heights, next to the soon-to-offered site, are selling for HK$11,000 to HK$13,000 per sq ft, according to Centaline Property Agency.
Dorothy Chow, regional director of the valuation department at JLL, said the site should receive strong interest, given its prime location.
"Market sentiment has been improved recently," she said.
This article appeared in the South China Morning Post print edition as: hectic bids likely for beacon hill site