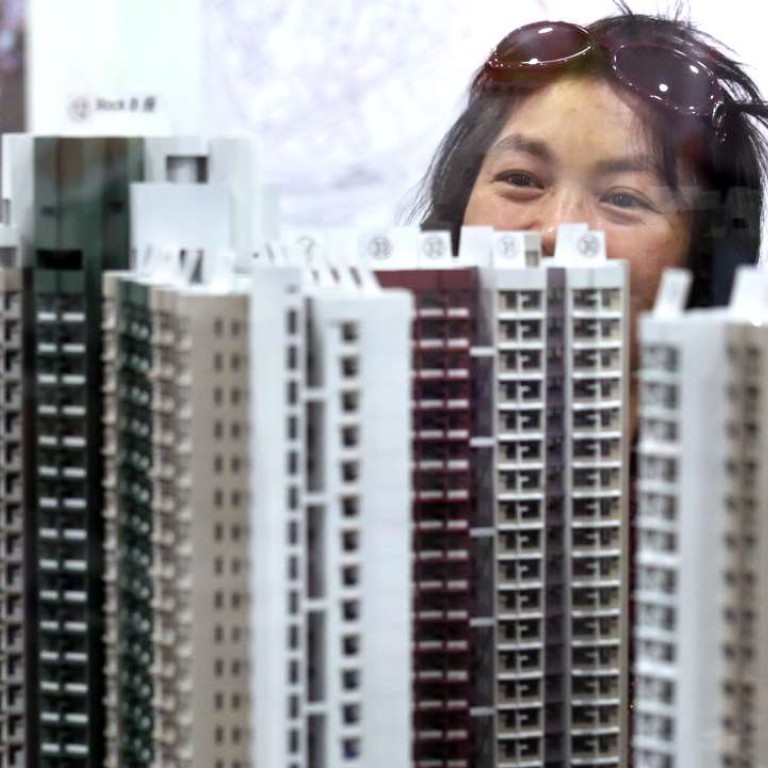 Hong Kong housing prices jump 2pc in August on month, capping a 6pc rise since April
The rebound narrows average city home prices to within 6.1 per cent of the peak in September last year, according to government data
Hong Kong's housing market sustained strong growth momentum in August with a month-on-month rise of nearly 2 per cent, as an increasing number of buyers regained confidence in the outlook.
The Rating and Valuation Department's monthly price index for private homes was at 287.4 in August, an increase of 1.91 per cent on month, matching July's 1.9 per cent growth, and up from June's 0.2 per cent growth. The gains in August reflect the fifth consecutive monthly increase, bringing the accumulative rise to 5.89 per cent.
Home prices are now 6.1 per cent lower than their peak in September last year, according to government data. Meanwhile, the rental index rose 0.83 per cent month on month in July.
As of Thursday, the total number of transactions in September, including include first-hand and second-hand homes, together with commercial properties, reached 8,234 deals, according to data from property agent Midland Realty.
The turnover was 11.5 per cent higher than the monthly transactions of 7,430 deals recorded for the full month in August.
Buying activity was bolstered by aggressive mortgage plans offered by non banking finance companies.
Finance firms Convoy Global Holdings and ETC Finance recently unveiled aggressive mortgage options designed to attract new borrowers ahead of a possible interest rate increase in December. These options include increased loan to value ratios of up to 90 per cent for flats between HK$8 million to HK$12 million, exceeding financing options provided by local banks which are capped at 60 per cent of the value of homes between HK$6 million and HK$10 million.