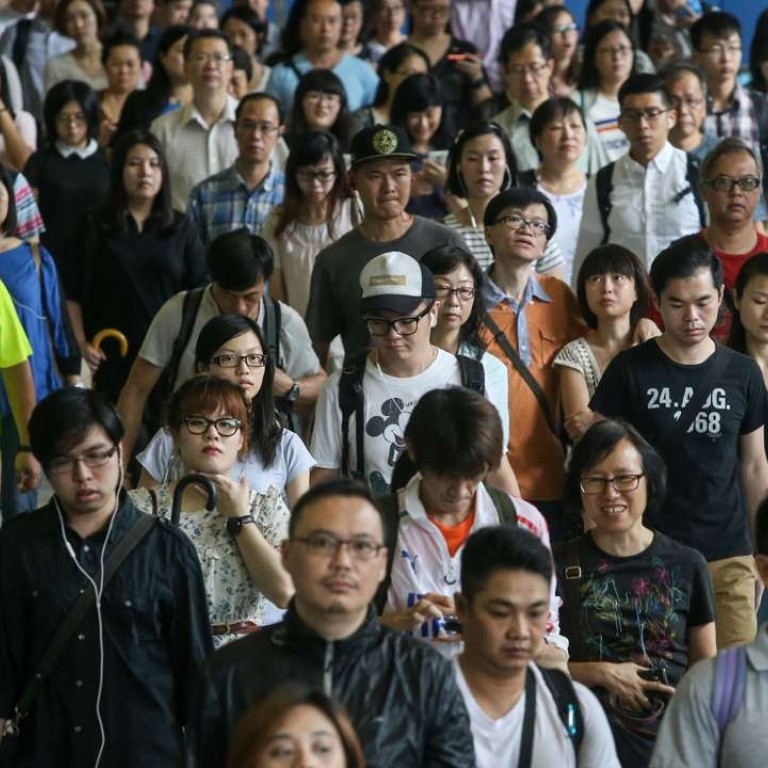 Flexibility in design, planning and construction holds key to Fourth Industrial Revolution
Cities like Hong Kong should take steps to further capitalise on its excellent public transport infrastructure and reduce the number of cars and buses on roads
As some may know, one of my more recent roles is that of an advisor to the Policy Participation on Science, Technology and Innovation (PPSTI) which is the main body in Asia-Pacific Economic Cooperation (Apec) that provides guidance to the governments of the 21 Apec economies on the developments taking place in these areas and how they should respond. One of the main topics that is high on the agenda and subject to much discussion is what is termed as Fourth Industrial Revolution and how it is going to impact various sectors of the living environment, including the planning, design, construction, operation and management of future cities and communities.
The first challenge, of course, is that the rate of change is such that it is difficult to foresee how buildings will be occupied and used in the future and understandably therefore the dialogue is around design and planning with maximum flexibility in mind. Indeed there is a school of thought that champions "designing for redundancy and obsolescence" and the need to accelerate use of prefabricated, modular forms of construction, even to the extent that this can be dismantled and reassembled in different formats and locations in the future.
This is supported by those who believe that the use of concrete and steel will be replaced by new, more malleable materials and that the construction world will adopt a 'Lego' approach so as to demonstrate a commitment to sustainable development. The reality is that the fundamentals of the way we currently construct our cities and neighbourhoods has not greatly changed for decades and innovations and new technologies are going to have significant impact in the future. By way of example, the labour-driven model of construction is no longer tenable and we are already seeing the use of robotics on building sites and this is clearly likely to be an increasing trend.
As regards design and planning, many projects are becoming more complex and require a multidisciplinary approach with building information modelling (BIM) being seen as a digital methodology which will revolutionise the delivery of complicated developments and it is envisaged that BIM will be further extended to urban infrastructure and city planning in coming years. BIM is a computer aided method which uses 3D models to visualise virtual design/planning before moving on to the construction phase. However, many architects and designers are now supplementing BIM with virtual reality (VR) technologies to assist developers, contractors and future users to visualise all aspects of the end product and augment this with 3D printing which converts a visual design into a physical model with a studio environment.
Needless to say there is much discussion about the Internet of Things (IOT) or the Internet of Everything as some prefer to call it and the importance of internet connectivity in delivering smart solutions, be they in relation to smart living, healthy ageing, energy distribution and efficiency, waste management, smart building and city management, e-commerce and logistics, fintech, etc – it seems that there is a new addition every day. If you want to think even further ahead, there are those advocating that nano-energy technology will replace conventional sources of power if a means can be found to capture the energy generated by movement.
Other interesting discussions have focused on the future planning of cities in that with internet/communications connectivity location is perhaps not as strong a driver as it has been in the past and there are those who argue that if you are connected you have greater freedom of choice as to where you live and work. Another discussion has centred on the measurement of connectivity and the ability to communicate seamlessly across boundaries as well as to access information held in the cloud and there is also talk of developing building connectivity rating and certification standards which would be globally compatible.
Another topic which is receiving considerable attention is urban mobility, the internet of vehicles and the potential impact of autonomous vehicles on existing and future communities and cities. In cities whose planning has been driven by the car rather than public transport there is much excitement and a number are already moving to a sharing rather than ownership model to maximise vehicle use while reducing actual numbers. It is an interesting thought as to whether this is an appropriate way forward for Hong Kong and whether we should not rather further capitalise on our excellent public transport infrastructure while reducing the number of cars and buses on the road. If access to public transport on foot or by bike is not practical then the sharing model could be applied but a commitment to improved walkability for the last mile should be the first choice. Car ownership in Hong Kong has increased by 30 per cent over the last five years and this is not a trend that should be encouraged, especially as nearly half our population already lives within 500 metres of an MTR station.
This potentially makes for an exciting and vibrant future but cities are all about people and what I have described will bring about fundamental changes to the way we live, work and play. To some, these will be disruptive and, as with all changes of this nature, they will need to be managed with care and sensitivity. However, are they the types of change that will be seen by the wider community as bringing benefits to them and improving their quality of life? There is a need to alert society as to how innovation and technology developments are likely to impact on their day to day lives and to demonstrate the tangible and positive aspects of change.
Nicholas Brooke is chairman of Professional Property Services, a specialist real estate consultancy in Hong Kong
This article appeared in the South China Morning Post print edition as: Flexibility vital for success of 4th Industrial Revolution