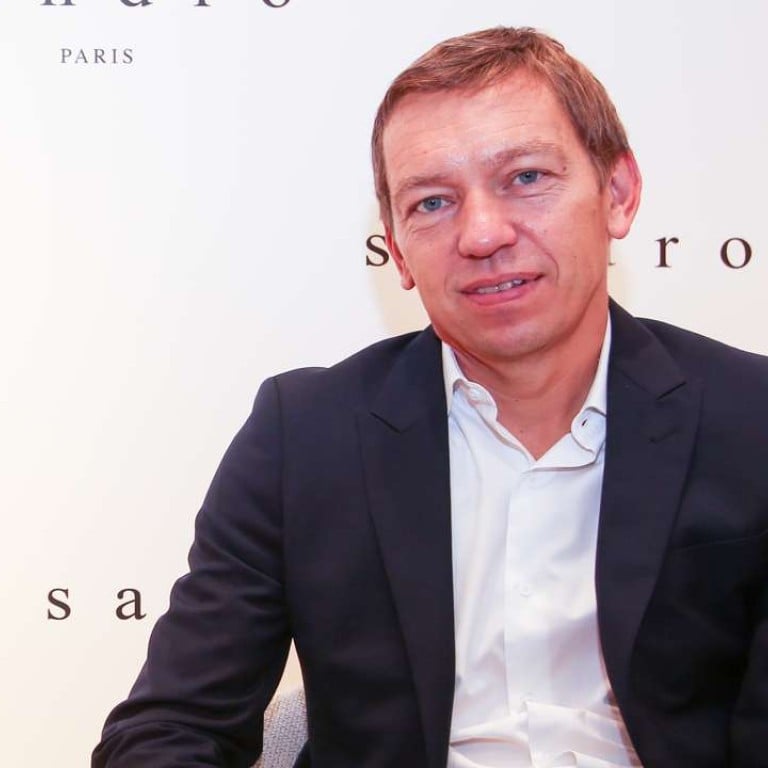 Mid-priced brands cash in on falling Hong Kong rents at expense of luxury retailers
Hong Kong may no longer be the darling of European luxury brands after the combined effect of a slower local economy and fewer mainland shoppers as a result of Beijing's anti-corruption crack down, but the city is still magnet for less expensive luxury brands and mid-priced retailers.
Retail sales have seen an 18 month-long nosedive, with August figures (the latest available) down 10.5 per cent year on year to HK$33.9 billion.
The decline, largely due to a drop in the number of mainland Chinese tourists, has forced landlords to reduce retail rents to avoid vacancies.
"This has created a lot of opportunities for retail players to emerge and innovate," Joanne Lee, associate director of research and advisory of Colliers International, told the Post.
Some less expensive luxury brands and mid-priced retailers still have confidence in the Hong Kong retail market, taking the opportunity to move in on prime locations as high end luxury brands close up shop, according to property consultants.
French brand Sandro is an example. It finds Hong Kong is still a highly lucrative market compared with the rest of the world – even in bad economic times.
In August the Paris-based fashion chain opened its largest Asia flagship store in the heart of Causeway Bay, considered one of the world's most prime shopping districts. It also plans to double the size of its store in Tsim Sha Tsui's Harbour City, one of the most prestigious malls for mainland visitors.
Branding its products as "accessible luxuries", Sandro's chief executive Jean-Philippe Hecquet said the segment became "very powerful" when people started to look inside their wallets.
The luxury retail industry veteran, who previously worked for world's biggest luxury group LVMH for over a decade, told the Post that upper-middle class consumers still want to enjoy their life even with less money. "They still want to buy luxury products for sure."
Sandro, along with sister brand Maje and Claudie Pierlot, recorded a 51 per cent year on year growth in Asia Pacific in the first six months of the year.
Encouraged by the strong performance, Sandro opened three new stores in prime shopping districts in Hong Kong, and plans to add two or three more by the end of next year. It currently operates eight outlets in Hong Kong.
The Harbour City store, which opened a year ago, quickly become the most lucrative store among its 410 retail outlets worldwide in terms of sales per square metre.
In contrast, total tenant sales at Harbour City fell 14.7 per cent to HK$13.3 billion in the first half, according to financial filings by its parent company Wharf Holding.
"The economy is about cycles. Everything happen for a reason. You just need to hang in there," Hecquet said.
Unlike traditional luxury brands such as Gucci, Louis Vuitton and Burberry, which had previously aggressively expanded in the city to cater for the huge influx of mainland shoppers, Sandro has only recently ramped up its pace in terms of adding stores. Its first store in Hong Kong was not opened until 2012.
Hecquet admits Sandro may have missed the "golden age" when rich mainland shoppers queued up outside Chanel, Gucci and Louis Vuitton outlets, snapping up expensive leather bags emblazoned with big logos.
"For [traditional luxury brands], the traffic is going down, but for us, we still see very decent traffic," he said.
But he noted that the emerging young upper-middle class in Asia would be the future powerhouse for luxury goods, and the right time to expand is now. The current retail downturn in Hong Kong has also freed up more prime retail locations and rents were going down. "We have been waiting for a long time to be able to open a flagship," he said.
Hecquet said the average age of its customers in Hong Kong was from 25 to 30 years old, and mainland visitors contributed to a significant portion of sales.
Property consultants said the impact of mainland tourists will continue to diminish as retailers focus their efforts on locals and millennial shoppers.
"[Retailers will be] very much focusing on the local spending power, instead of relying on tourists," said Daniel Shih, director of research and advisory at Colliers International.
This article appeared in the South China Morning Post print edition as: Cheaper brands cash in on rent cuts