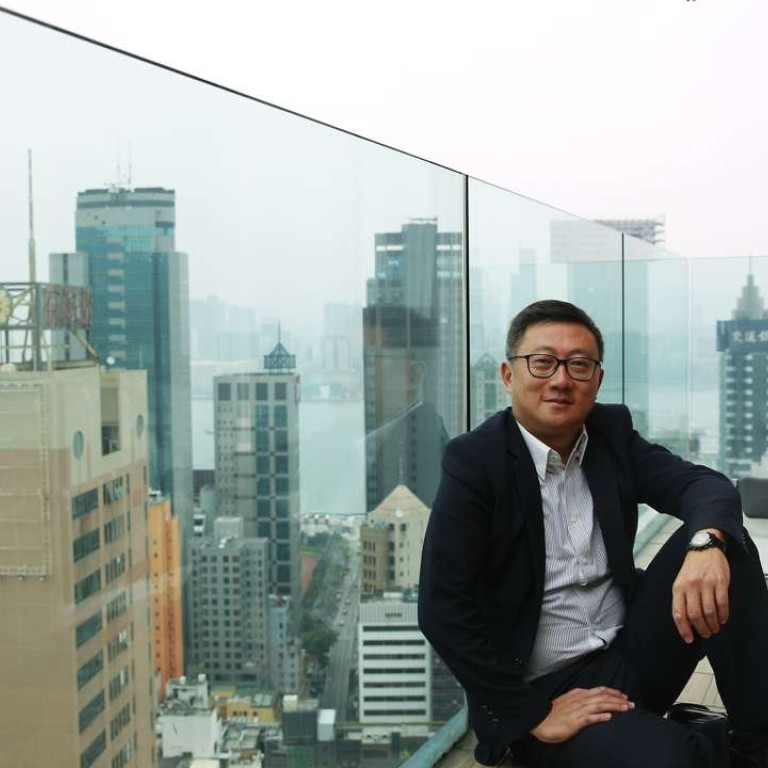 This hotel executive has an instant solution to help tackle Hong Kong's 'outrageous' home prices
Amending rules to permit the sale of hotel rooms, and allowing their long term rental, would significantly add to the city's housing stock, easing the supply shortage
Hong Kong's tourism downturn may provide an answer to the city's housing problem if government amends its policy to allow hotel rooms to be put up for sale or for rental, helping to ease the housing supply shortage, according to a real estate investment executive.
Magnificent Hotel Investments chairman William Cheng Kai-ming has urged the government to amend policies to allow the sale or long term rental of hotel rooms, saying that it makes sense to tweak the rules in light of the high prices for homes and a structural change in the number of tourists visiting the city.
Cheng said the recent buying frenzy for tiny flats, which saw prices of up to HK$25,000 per square foot, has helped to put a spotlight on the city's stock of under-utilised hotel rooms.
"It is really outrageous. A tiny flat of 200 square feet or smaller will cost one's life saving," said Cheng, whose company owns 2,500 rooms in eight hotels, including several under the Best Western brand.
Last year Cheng's company changed its name to Magnificent Hotel Investments from Magnificent Estates. Shares in the Hong Kong-listed company have fallen 19.4 per cent in the past year.
Residential units of less than 200 sq ft have drawn keen interest from buyers as home prices soar.
Among these projects, the smallest unit at AVA 62 in Jordan is just 151 sq ft. In North Point, One Prestige, developed by Henderson Land Development, offers flats of 163 sq ft. Henderson is selling another new project, Seven Victory Avenue in Ho Man Tin, which provides studios measuring 161 to 181 sq ft.
While the government has encountered opposition for new land supply in the New Territories, he said there are tens of thousands of hotel rooms left empty in urban areas.
"These hotel rooms are ready for occupation. More importantly, they are furnished and comply with high standards of fire safety which can provide a safe living environment," he said.
He said hotels away from the major tourism beltways were suffering from low occupancy rates amid a dramatic change in the tourism market.
He believed tens of thousands of these hotel rooms in Tsing Yi, Kwun Tong and Cheung Sha Wan are under utilised.
However, hotels are barred from re-selling or renting out for more than 30 days under existing regulations.
Cheng noted that it is significantly more expensive to build hotels than residential buildings because of stringent building codes. For example hotels must meet a high standard for fire safety, provide rapid escape corridors, and take into account other factors in planning such as traffic flow and accessibility.
In recognition of these additional costs, the government allows developers greater leeway when it comes to site use, permitting a plot ratio of up to 15 times, versus only eight times for residential projects.
The higher plot ratio means that developers can yield higher gross floor area for hotels than for residential projects.
Cheng said there was little risk an amendment to the rules would dramatically impact developer behaviour, saying that the end effect would be more or less neutral in terms of profitability.
Meanwhile, there could be an immediate housing supply benefit.
"Hong Kong is the only city in the world, I believe, which prohibits hotel owners from selling hotel rooms through a strata title structure," Cheng said, adding that hotels require huge upfront investment costs.
Cheng stressed that his own hotels were unscathed by the decline in mainland tourist arrivals. Occupancy at Best Western increased substantially during the National day holiday week, with some days even seeing fully occupancy at some locations, he said. During the period, revenue was up 50 per cent from a year earlier.
"Our occupancies achieved 99 per cent, way above industry's average of 88 per cent," Cheng said.
This article appeared in the South China Morning Post print edition as: Hotel room sales can ease realty burden