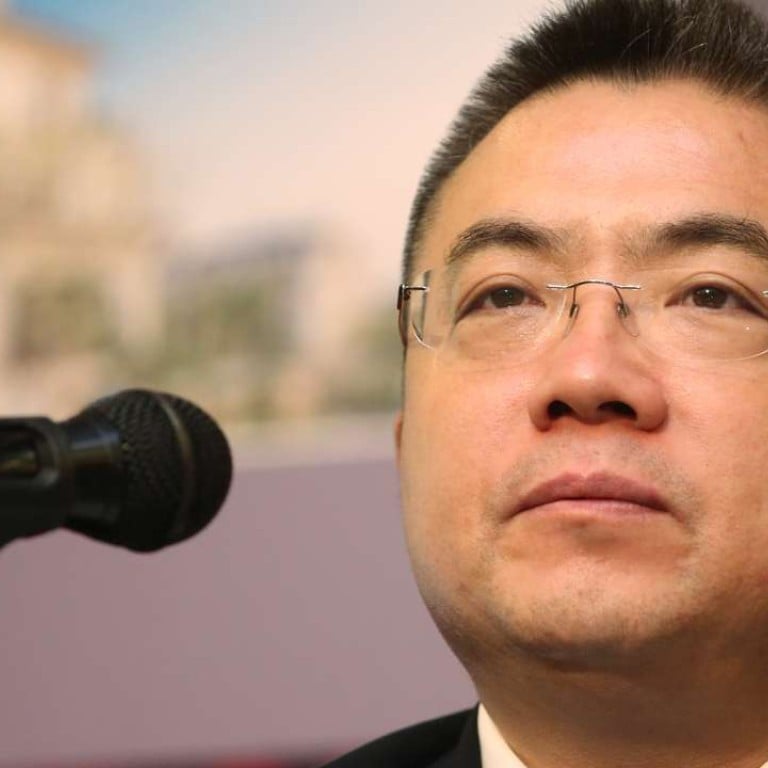 Shao Mingxiao, CEO of Longfor Properties, says cheap funding will allow the developer to expand its portfolio of commercial complexes. Photo: May Tse
Longfor Properties sees funding costs below 5pc despite credit tightening
The Chinese developer forecasts a further fall in its borrowing rates, thanks to sales growth and strong finances
Topic |  
Longfor Properties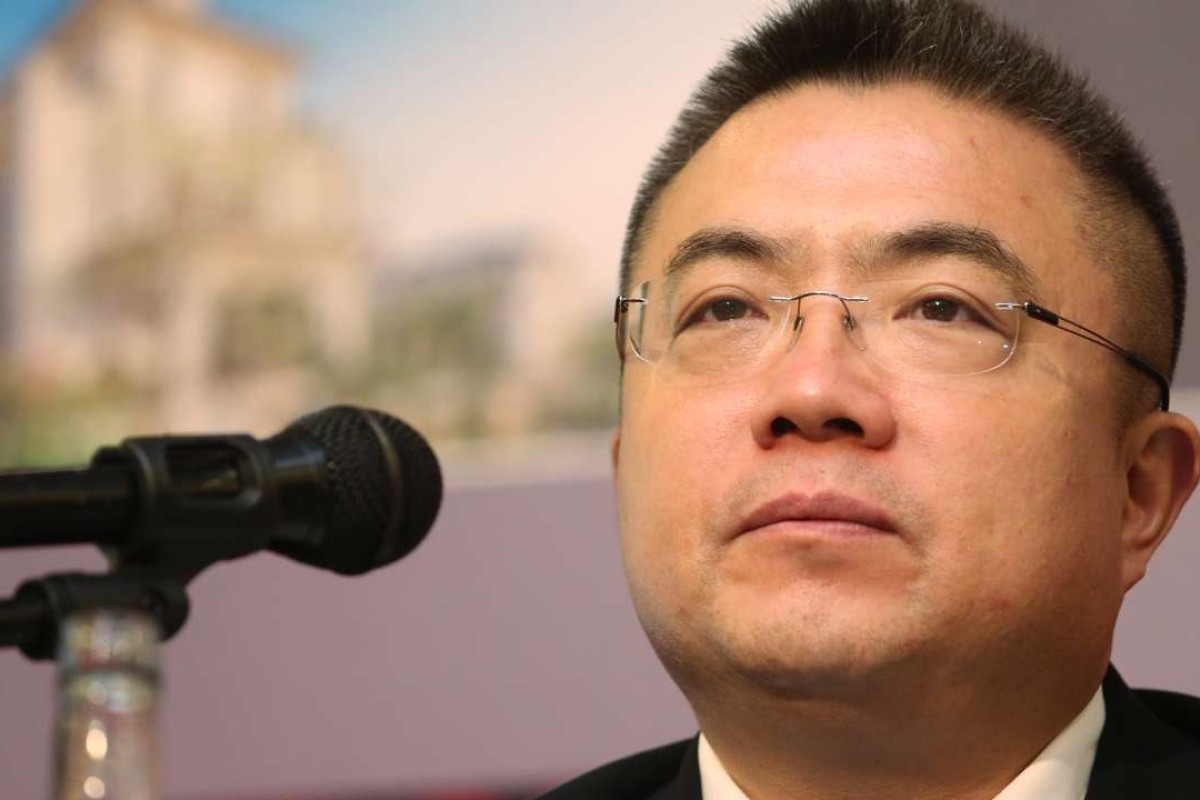 Shao Mingxiao, CEO of Longfor Properties, says cheap funding will allow the developer to expand its portfolio of commercial complexes. Photo: May Tse
The company's average funding costs already stood at a record-low 5.18 per cent at the end of June, down from 5.74 per cent at the end of 2015.
"Our average borrowing cost will fall to less than 5 per cent by the end of the year, thanks to the company's stable sales growth and financial position," said Shao Mingxiao, chief executive of Longfor Properties.
Longfor, controlled by Wu Yajun, once the country's richest woman, has the highest corporate rating from global ratings agencies among mainland Chinese private developers.
Beijing policy in recent months has pointed toward further credit tightening to ease concerns over a property bubble. Measures have included the Shanghai Stock Exchange raising the threshold for domestic corporate bond issuance among developers.
Shao said Longfor is not affected, as the policies will only make it difficult for smaller or weaker developers to raise fund.
In July, the company issued a 3.06 per cent, 5-year domestic corporate bond and a 3.68 per cent, 7-year domestic bond, totaling 3.7 billion yuan.
With the cheap funding, Shao said Longfor could speed up the expansion of its commercial complex portfolio, which requires intensive capital input and long investment-return periods.
Longfor so far has opened nine of its flagship Paradise Walk shopping malls in Beijing, Chengdu, Chongqing and Hangzhou, and has seven malls under construction, including its first in Shanghai, set to open this year.
"We will firmly take the asset-heavy route," Shao said, adding that low borrowing costs and a high credit rating are prerequisites to getting started in commercial real estate. He said the company has no plans to introduce other shareholders and go asset-light, as many other mainland mall operators do.
Longfor aims to open two to three new malls a year, preferring first and leading second-tier cities' and sites close to metro stops. It expects rental earnings to contribute 11 per cent to its profit this year, rising to 20 per cent by 2020.
Its average investment return from commercial projects (net property income to cost) is about 6 per cent, Shao said.
Fitch upgraded Longfor to investment grade, or BBB+, earlier this year. Standard and Poor's rates Longfor as BB+, with Moody's has assigned Ba1.
Despite the favourable ratings, Shao said the Hong Kong-listed developer would remain cautious about issuing offshore dollar- denominated debt due to the downward trend of the renminbi.
"We will continue to buy back dollar bonds and expect the dollar debt to comprise less than 20 per cent of our total debt," he said.
This article appeared in the South China Morning Post print edition as: Longfor financing costs to fall below 5pc