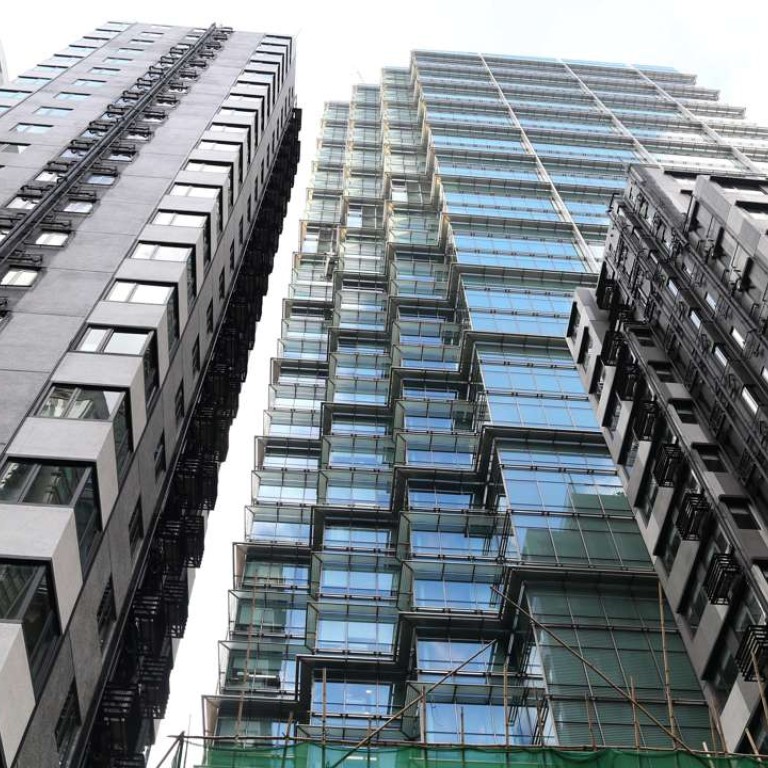 Star Studios on Wing Fung Street in Wan Chai. Photo: Dickson Lee
Hong Kong's Swire set to release flats of just 142 square feet in size for rent
Star Studios on Wing Fung Street in Wan Chai available in fourth quarter this year, with consultant expecting it to start from around HK$12,750 per month
Topic |  
Hong Kong property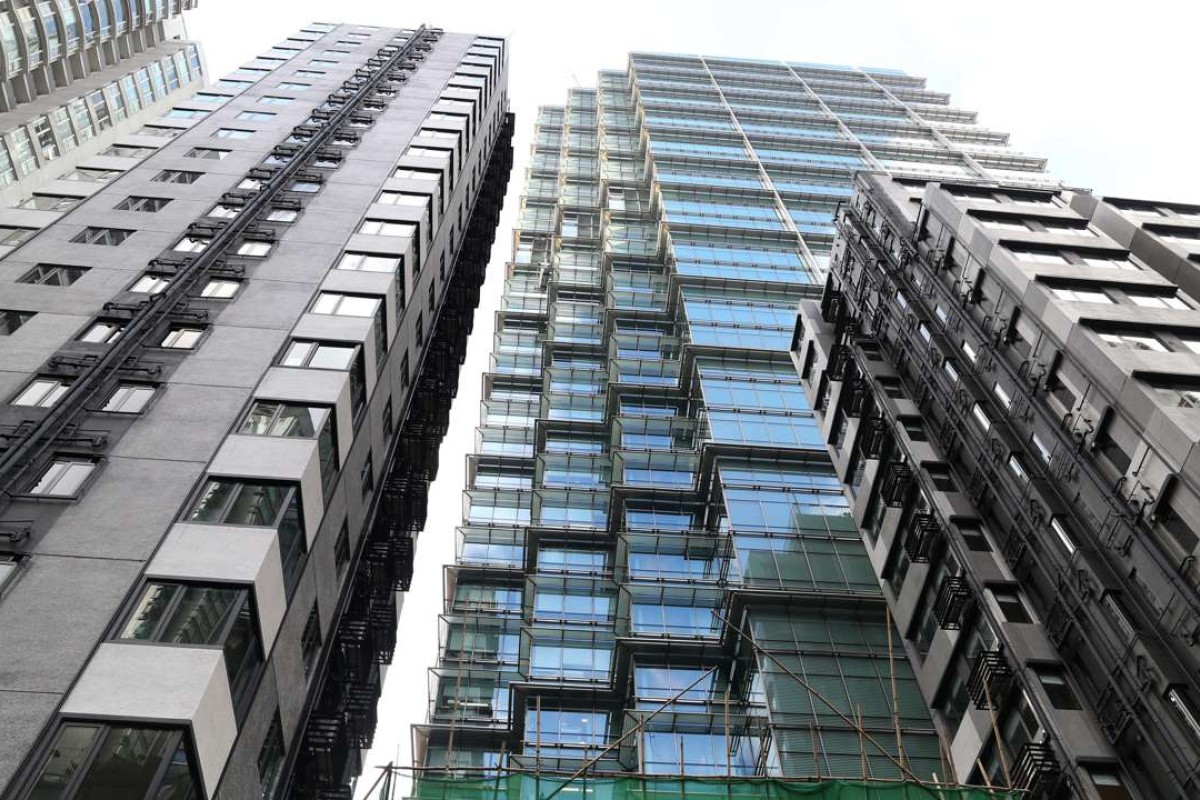 Star Studios on Wing Fung Street in Wan Chai. Photo: Dickson Lee
Swire Properties, the luxury residential and grade-A office builder, has become the latest developer to join the tiny flat frenzy in Hong Kong, after releasing its latest project in Wan Chai with units as small as 142 square feet.
Star Studios, a newly renovated residential development, located on Wing Fung Street adjacent to Three Pacific Place, will be available in the fourth quarter of this year.
The twin tower development provides 120 units with size areas ranging from 142 to 490 sq ft.
There will be six studio units of 142 sq ft – around 10 sq ft bigger than a standard private car parking space, says the Planning Department – of which two will come with use of a sky terrace. The rest are one or two bedroom flats.
Sixty per cent of the 120 units are studio flats ranging from 206 to 240 sq ft and the average flat size is around 240 sq ft, said Swire Properties.
"Hongkongers have to sacrifice their living quality as the sky high property prices and rents have gone beyond the reach of the general public," said Pang Shui Kee, managing director of SK Pang Surveyors.
Giving the project's proximity to Admiralty and Central, however, he believes the mini-flats will be highly sought after.
The Swire unit will replace Wisdom Gaining's 152 sq ft spaces in AVA62 project in Jordan as the record holder for tiny living spaces.
But Swire's status could be challenged soon, with plans by Emperor International Holdings to build a residential project at 17-19 Yik Yam Street in Happy Valley with each unit measuring just 61.4 sq ft, according to a filing with the Buildings Department.
The unit's current measurement excludes space allocated for a kitchen and bathroom, according to the department's data.
Swire said all Star Studios residences are fully-fitted in distinctive interior design themes and some will be fully furnished and ready to move in.
Peggy Chan, local director of Hong Kong residential at JLL estimated Star Studios could achieve HK$90 per sq ft in monthly rent.
Bases on her estimation, the tiniest flat will cost HK$12,780 per month.

"The leasing demand is strong in Wan Chai as Swire Properties has developed the Star Street area into a hip district and surrounded by Grade A office buildings.
"Many young and single expatriates are looking for this kind of flat," she said.
Adrian To, director of residential at Swire Properties said Star Studios is in a great location in the very popular StarStreet Precinct that is reminiscent of Covent Garden in London.
"These beautifully renovated apartments will appeal to those who look for cozy and convenient homes close to the core business district but with a distinctly friendly neighbourhood feel. We feel there will be terrific interest in these studios," he said.
Swire Properties said the two residential towers were renovated inside and out without any alteration to their original layout.
This article appeared in the South China Morning Post print edition as: swire tiny flats to hit market soon