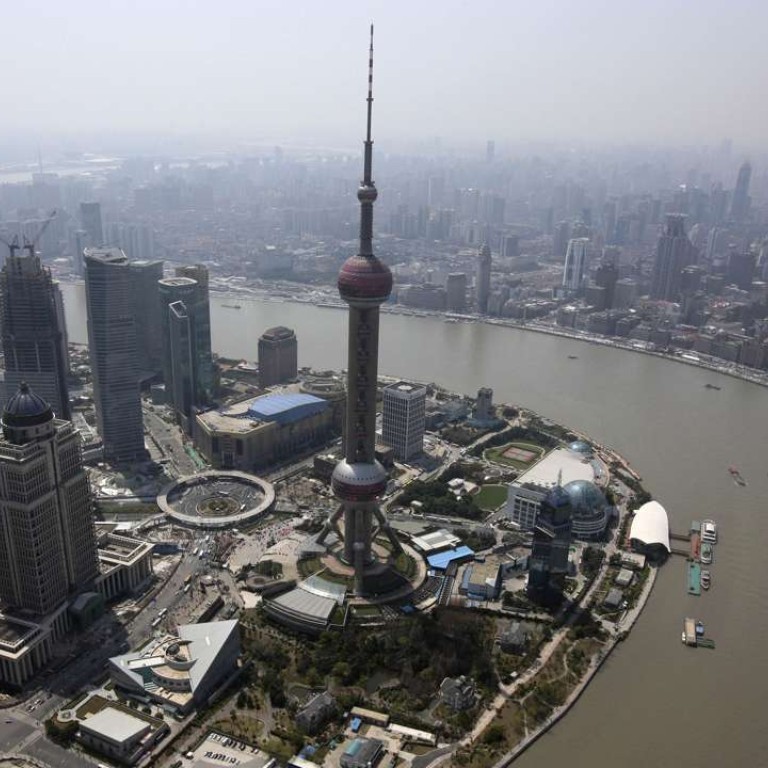 Update
Li Ka-shing sells Shanghai complex for US$2.95 billion while yuan takes a tumble
Buyer of the complex is majority owned by China Life, whose shares lost 1.5 per cent in early trading on Thursday
Tycoon Li Ka-shing has sold a Shanghai office and retail complex to a company majority owned by China Life Insurance Co for 20 billion yuan ($2.95 billion), paring his investment on the mainland while the yuan has taken a tumble.
Li's Cheung Kong Property Holdings (CK Property) and the Li Ka Shing (Overseas) Foundation agreed to sell their combined 100 per stake in the Century Link complex in Pudong's Lujiazui district to a company that's been set up for the purchase, according to a filing to the Hong Kong Stock Exchange.
"The disposal enables the company to realise its investment" and it expects to record an unaudited gain of about HK$6.22 billion after the transaction, CK Property said in its statement.
China Life shares lost 1.50 per cent to HK$19.70 in early trading on Thursday in Hong Kong, while CK Property remained largely flat.
The yuan has depreciated by 2 per cent against the US dollar since mid-August, after having weakened by 6.6 per cent in the past year, prompting many businesses to get out of renminbi-denominated assets.
Last year, CK Property was reportedly looking for a buyer to purchase the development with an asking price of 20 billion yuan. Over the past two years, companies backed by Li and his family have sold a number of office and shopping mall projects in Shanghai, Beijing, Nanjing and Guangzhou.
The Century Link complex comprises two 34-storey towers and a retail podium in Lujiazui.
The buyer of the complex is a specially set-up company majority owned by China Life, sources familiar with the deal told the South China Morning Post.
The remaining minority stake in the buyer is owned by closed-end funds managed by ARA Fund Management, in which CK Property owns 7.8 per cent. The purchaser, known as Mapleleaf Century, will be managed by ARA.
"It is probably the largest property transactions in Shanghai. It is a good price," said Jim Yip, head of investment department at DTZ (North China).
He said mainland insurers are a major buying force for investment properties at home and aboard.
The announcement come five days after China Life led the acquisition of a US$2 billion stake in American hotels owned by Starwood Capital Group.
The net proceeds from the Shanghai property disposal are intended to be used by the group as general working capital, CK Property said.
In Hong Kong, CK Property is selling The Center - the tallest building in its portfolio- at 99 Queen's Road, in Central with an asking price of HK$35 billion.
The 73-storey tower, which has 1.2 million square feet of office space, 13,000 square feet of retail space and 402 car parking lots, has attracted a handful of buyers' interest.
Cheung Kong owns 48 storeys in The Center building after Malaysian developer Guoco Group bought 11 floors in 1997.
Nine of the 11 floors were sold to Singapore's DBS Group Holdings Co in 1998, while Cheung Kong sold the 60th and 79th floors in 1999, according to The Center's sales brochure.
This article appeared in the South China Morning Post print edition as: Li nets 20b yuan in Shanghai sale