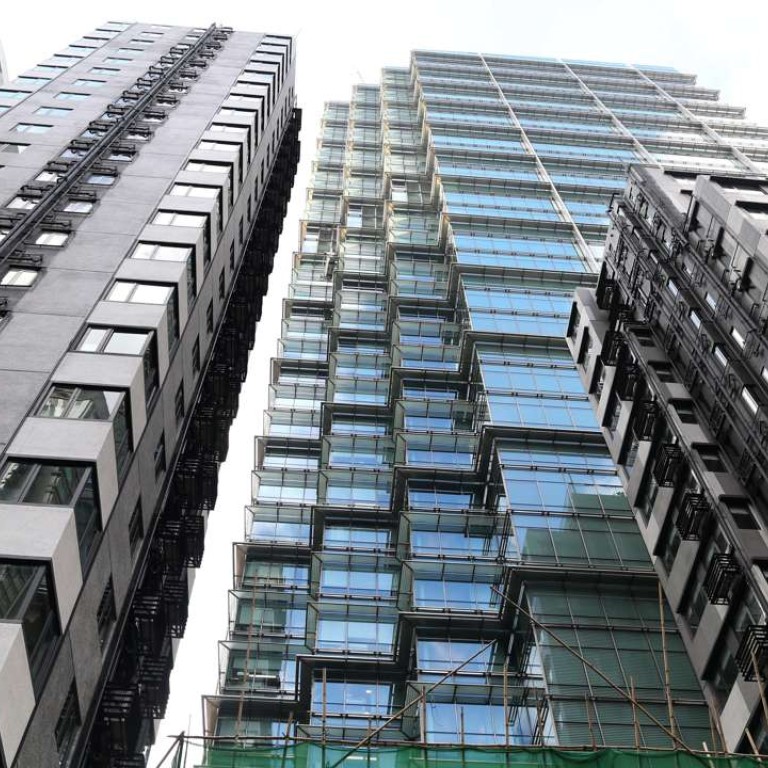 Hong Kong's office, housing markets in wait and see mode after Beijing taps shut key channel of capital outflows
China's decision to ban purchases by mainlanders of investment-linked insurance products through UnionPay could also have negative effects on local real estate, analysts say
The decision by UnionPay to ban customers from using its service to buy investment-related insurance policies in Hong Kong could crimp the demand for office space and housing in the city, according to analysts.
"Given that insurance is one of the very few subsectors that have been growing steadily over the past few years within the finance, insurance, real estate and business services, we believe [UnionPay's move] will have a negative impact on the office market in which insurance companies have been an active player," said Mizuho Securities analyst Alan Jin.
Along with the banking and finance sectors, insurance companies have been one of the most active tenant groups in the office leasing market in Hong Kong over the past few years as they seek more space for expansion, with new lettings amounting to about 382,000 square feet last year and 340,000 sq ft during the first 10 months of this year, according to property consultant JLL. More than 90 per cent of this demand is concentrated in space outside Central.
On Saturday, state-backed UnionPay, the mainland's biggest bank card provider, said in a statement that holders of its cards issued on the mainland could no longer buy insurance products with "investment-related contents" in Hong Kong.
Jin said the move was part of Beijing's continued efforts to slow capital outflows.
While the full effect of this measure is hard to gauge at this stage, Jin said there was evidence that the desire among mainland Chinese residents to preserve buying power against the backdrop of a weakening yuan was part of the reason for the surge in their demand for insurance policies.
In the first half of the year, the premiums on insurance policies issued to mainland Chinese soared 117 per cent and accounted for 37 per cent of the total.
Denis Ma, head of research for Hong Kong at JLL, said the full impact of the latest round of restrictions remained to be seen.
"While it will undoubtedly take some heat out of the market by making it harder for mainland residents to buy investment-linked insurance policies, it does not change the underlying reasons why these policies have been so popular, such as more extensive coverage, currency hedge, cheaper premiums and more investment options," he said. "Still, it is interesting to see how this plays out."
Jin said tighter control on capital flows by restricting purchases of insurance products could erode the housing demand from mainland Chinese buyers in Hong Kong.
Mainlanders have become an integral part of the overall residential demand in Hong Kong, with about one quarter of new homes sold to them in the second quarter of this year.
"There are cases where some high-net-worth individuals repatriate money out of China through the purchase of insurance products," Jin said.
But he said the curb was unlikely to change the overall direction of the housing market in Hong Kong as mainland Chinese accounted for just a fraction of the purchases.