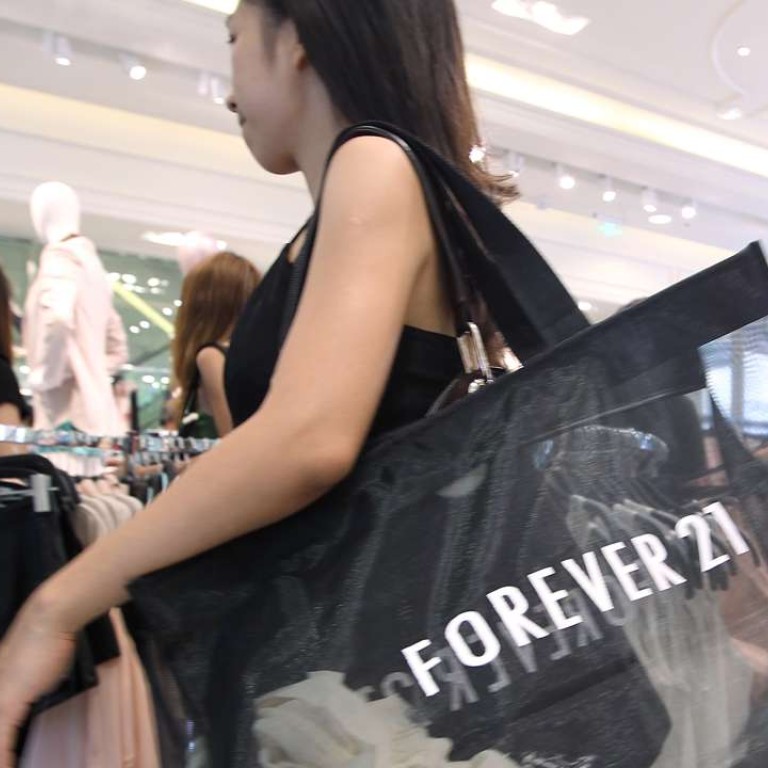 Victoria's Secret to replace Forever 21 at prime Causeway Bay site
Change in tenants marks growing trend for fast-fashion making way for premium goods in shopping area
Forever 21, the US fast-fashion brand, is closing its flagship 51,188 square foot store in the heart of Hong Kong's bustling Causeway Bay shopping district late next year.
According to filings made with the Land Registry, the lease contract for the prime six-floor site in Capitol Centre on Jardine's Bazaar – right across from Hysan Place shopping mall – will end in August next year and the new tenant is not Forever 21.
A spokesperson at Forever 21's US headquarters in Los Angeles confirmed the company is "actively reviewing new store sites in the area", adding its exit was mainly because of profitability concerns.
"After careful consideration of the long-term profitability of this particular location, we made the decision not to renew our lease and are actively reviewing new store sites in the area."
According to a local real estate source, the site will now be taken over by New York-based lingerie giant Victoria's Secret, which could be expected to pay an estimated HK$7 million per month in rent for the site, just less than half of what Forever 21 was paying.
Forever 21 has been at the site since 2011, but is believed to have been forking out around HK$13.8 million per month in rent.
The chain currently operates 12 stores in mainland China, two each in Hong Kong and Taiwan.
It recently opened a second store in Hong Kong in another prime shopping area, Mong Kok, which occupies about 19,000 sq ft, less than a half of the size of the Causeway Bay flagship site.
"Now that the brand is already established its investment could be shifting from maintaining that flagship, to opening smaller stores,"said Jack Chuang, a partner with London-based OC&C Strategy Consultants.
Cheung attributed Forever 21's exit from Causeway Bay to dwindling tourist numbers and the declining popularity of its type of products towards premium goods.
"When Forever 21 set up its flagship store in Causeway Bay, it was the golden period for mainland travellers," said Chuang.
That year approximately 30 million mainlanders came to Hong Kong, at a time when numbers were growing a staggering 20 to 30 per cent growth annually, with Causeway Bay seen as the top shopping destination among holidaymakers.
"However, given the decrease in mainland tourists in recent years, the traffic is much worse than expected, therefore [Forever 21's] revenue may not justify its rental costs," Chuang added.
Mainland shoppers are also now yearning for higher-quality clothing, posing growing problems for global fast-fashion brands.
"We have seen this with brands such as H&M and Uniqlo who have also seen decreasing profitability recently," Chuang said.
This article appeared in the South China Morning Post print edition as: Forever 21 closing flagship store in Causeway Bay