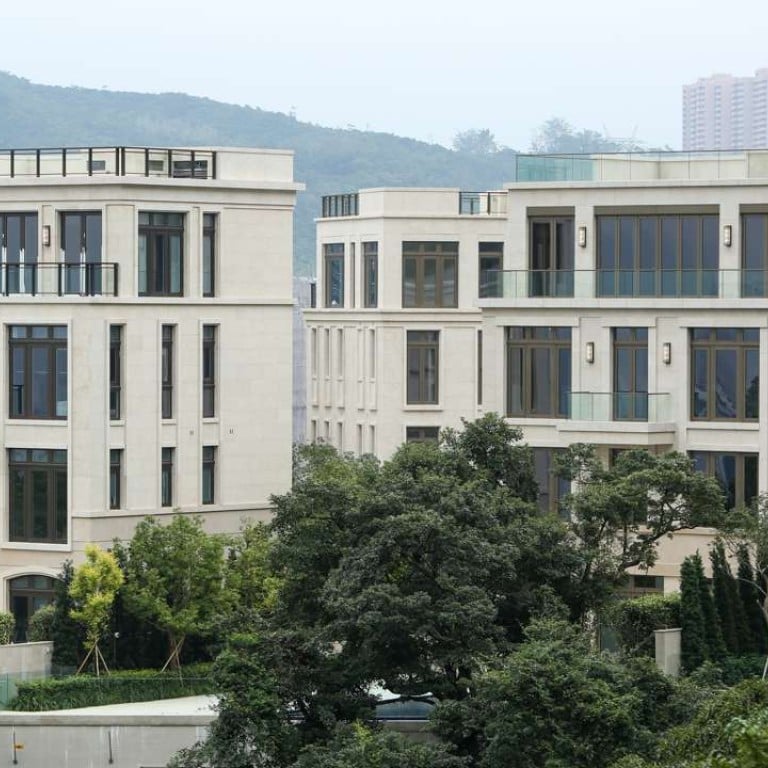 Adjoining luxury flats in Hong Kong sell for a record HK$104,803 per sq ft, the highest in Asia
Three days after the Hong Kong government raised the residential stamp duty to 15 per cent to rein in runaway home prices, adjoining luxury flats on The Peak sold for HK$104,803 per square foot, the most expensive for an apartment in Asia in terms of per square foot cost.
The deal comprises two adjoining units, Flats 16A and 16B with a combined saleable area of 8,702 square feet, at luxury development Mount Nicholson, which sold for HK$912 million on November 8, according to a Hong Kong government website on Tuesday. The property comes with three car parking spaces.
The price tag breaks the previous record of HK$103,762 per sq ft set by 39 Conduit Road in Mid-Levels in 2015.
"Rich families are most concerned about the prestigious location and quality of the project, not the stamp duty," said Thomas Lam, head of valuation and consultancy at Knight Frank.
"Investors buying small to medium sized units will be hit hardest by the latest property tax, but not the richest [investors]," said Lam.
The transaction come three days after the stamp duty was raised to 15 per cent in a bid to curb investment demand. Non property owners are exempted.
On Tuesday, Wheelock announced it had sold via tender four out of 10 units at its joint venture Mount Nicholson development for a total of HK$1.5 billion. The tender closed on Monday.
Wheelock said a group of buyers bought three units – the 4,566-sq-ft 7A and 8,702 sq ft at 16A and 16B – for a combined HK$1.2 billion, while another purchaser paid HK$316.53 million for the 4,289 sq ft unit at 8B.
Units 16A and 16B were sold under one agreement, according to the government website, which means the Inland Revenue Department will regard the properties as a single transaction.
The deal raised eyebrows over whether the buyer would be charged 15 per cent stamp duty, equivalent to HK$136.8 million, under the new rule.
Stewart Leung Chi-kin, chairman of Wheelock Properties, was quoted by Apple Daily saying; "The buyers of the four units are end users and they bought with individual names. I understand the buyers who paid HK$1.2 billion are first time buyers."
"Under the current cooling measures, there are no speculators at all," said Leung. "All of them are first time buyers."
Assuming the buyers of Units 16A and 16B, which have a combined eight bedrooms and 12 toilets, are first time purchasers, they will be charged 4.25 per cent stamp duty, or HK$38.76 million.

Sammy Po, chief executive at Midland Realty's residential department, believe the units were bought by a family members.
"They may be the children of super rich families who are do not own any apartments," he said
This article appeared in the South China Morning Post print edition as: Luxury Peak flats set price record