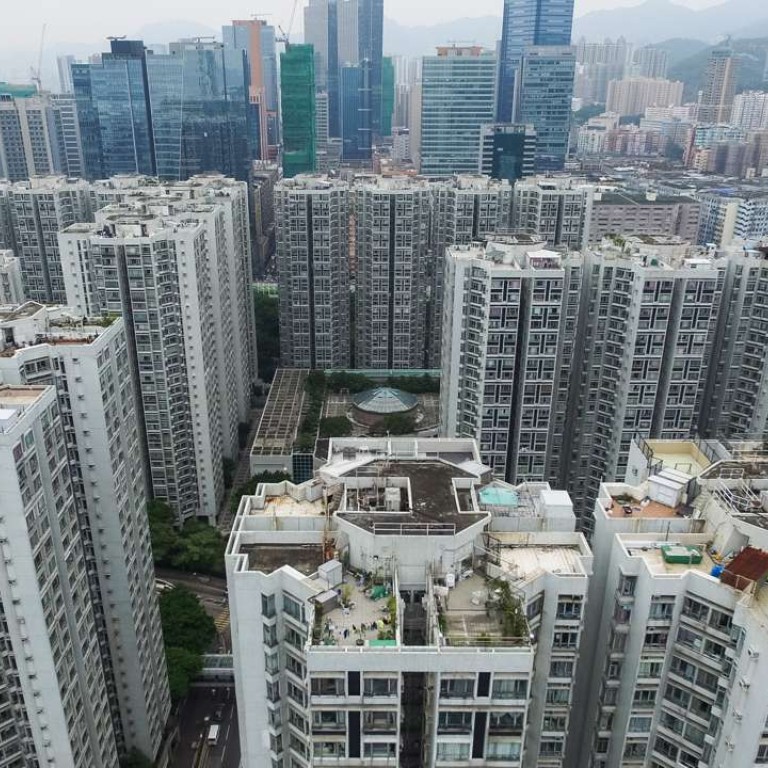 Hong Kong 2030 Plus: is it really planning or just guesswork?
Government, having provided the framework, should let the market predict where and when housing supply is needed rather than second guessing
In many ways the most important element to get right in any forward planning exercise is the population figures.
As the Hong Kong 2030 Plus consultation document states, figures from the Census and Statistics Department predict that Hong Kong's population will peak at 8.22 million in 2043 and decline from there as the full impacts of an ageing population and smaller family sizes take hold, just as they have in Japan.
Yet at the conclusion of the document, the government, without any justifications, seems to insist on planning for a target population of 9 million. Where do they get this figure from, when within the next 10 years Hong Kong's natural population will start to decline, with deaths being greater than births, and with only the daily intake of One Way Permit (OWP) holders to provide any growth? Currently the daily quota of 150 OWPs is rarely met, with a figure close to 100 being the norm.
The planning is based on the higher figure which simply cannot be justified unless there is a hidden agenda for greater immigration that we have not been told about. Or maybe it is simply guesswork.
A much more rational approach, before throwing large amounts of money into investigating the creation of new land for this fictitious population, would be to accept the expert advice of the Census and Statistics Department and plan for a maximum population of 8.22 million. At a stroke this would eliminate the need to even consider the East Lantau Metropolis (ELM).
ELM will require reclamation on a scale comparable with the new airport - around 1,000 hectares. Given the depth of water and the complete lack of any other infrastucture such as water and drainage, this would be the most expensive reclamation ever undertaken in Hong Kong's history, and all for a population that may never come to exist.
The present incremental approach being adopted for the 'new development areas' in the New Territories is by far and away the most practical and efficient way to handle future population growth. It involves gradually expanding the capacity of existing new towns that already have established transport links and other essential infrastructure such as schools and hospitals, rather than the hugely expensive and risky ELM approach.
It has also been suggested that ELM could become another business hub. Again I would suggest that, even if it is needed, this is not the right location. Surely if such a hub is required in the long term, then a site in or around the expanded airport, with close connectivity to the bridge to Zhuhai and Macau and with the benefit of all the existing other infrastructure, would be far more suitable and much better value for money?
The document makes much of the 'ageing building stock' and the fact that in the future, demand for housing land for redevelopment is expected to progressively take up a larger share. Surely there is a failed logic here because, yes, buildings do age and eventually reach a stage where they need to be replaced, but the land on which they stand is still there. In this regard, it is helpful to review the Hong
Kong Housing Authority's (HKHA) Comprehensive Redevelopment Programme of the 1990's/2000's when 57 estates consisting of 566 blocks and with a total population of 630,000 were redeveloped based on a five-year rolling programme. The HKHA's policy was to ensure the minimum disruption to tenants, with every effort made to rehouse them in the same district and by also giving them priority to purchase through the Home Ownership Scheme.
A couple of examples help explain how this worked: Tsz Wan Shan was the largest estate, comprising 63 blocks housing 80,000 residents. The redevelopment project was carried out in four stages, between 1989 and 1997, so the size and scale was no deterrent to proceeding. Kwai Chung Estate is an 11 hectare site where the redevelopment increased the number of new flats from 8,850 to 14,543, so in this case there was a significant increase in the efficient utilisation of the site.
More recently, in 2013, the HKHA has completed a preliminary review of the condition and redevelopment potential of 22 aged estates, and now more detailed studies are being conducted to determine which estates justify action. This has got to be the right approach - making sure that existing estates are developed to their maximum potential, and which the HKHA, with its huge reservoir of housing stock, can deal with.
Similarly in the private sector, redevelopment is part and parcel of developers' business because it ensures their land banks are performing to their optimum economic efficiency. To reflect the decline of the older industrial areas, the planning department completed a major rezoning exercise across the whole of Hong Kong by introducing the new 'other use (business)' – OU(B) category to over 100 hectares of redundant industrial land in the urban area and over 150 hectares in the New Territories. With likely plot ratios of between 9.5 and 12 if you take a low average of 10, this would eventually generate 25 million square metres of new commercial space, more than enough for the short, medium and long term.
Indeed, one of the main areas where this is already happening is Kwun Tong, which by the end of 2015 had a stock of 1,209,000 sq metres of Grade A offices, equivalent to 45 per cent of the total supply in this category in Kowloon. This gives us a huge reservoir of 'brownfield' land for future office needs without the need for government to look elsewhere, including ELM, for new land.
Further, with the enactment of the Land (Compulsory Sale for Redevelopment) Ordinance (Cap 545) in 1999 and the Specification of Lower Percentage Notice of 2010, when the ownership percentage was
lowered from the initial 90 per cent to 80 per cent in order to trigger the process, there has been a significant increase in the number of applications, with more than 100 received in the years 2012, 2013 and 2014. In almost all these cases the redevelopment will result in a greater density of building than before.
The Swire Group was the first to use Cap 545 in 2000, which has resulted in the building of One Island East. A review of the Henderson Group's 2016 Interim Report shows that they have 45 urban redevelopment projects with 80 to 100 per cent ownership acquired, representing about 3.9 million sq ft of attributable gross floor area coming on stream between 2017 and 2020. They have a further 33 similar projects in the pipeline pending consolidation of ownership.
Perhaps most significantly, the redevelopment of the OU(B) sites and the use of Cap 545 relies entirely on the private sector's assessment of the need for new supply which, quite correctly, will be market driven, based on genuine economic circumstances. Government, having provided the right framework for redevelopment, should continue to let the market predict where and when supply needs to be provided rather than trying to second guess where might be the right place.
These examples demonstrate that it is a fallacy to suggest that because a building is old you need a new site to replace it, when redevelopment in both the public and private sector is an everyday activity.
Roger Nissim is adjunct professor of the real estate and construction department at Hong Kong University
This article appeared in the South China Morning Post print edition as: HK 2030 Plus: is it based on planning or guesswork?