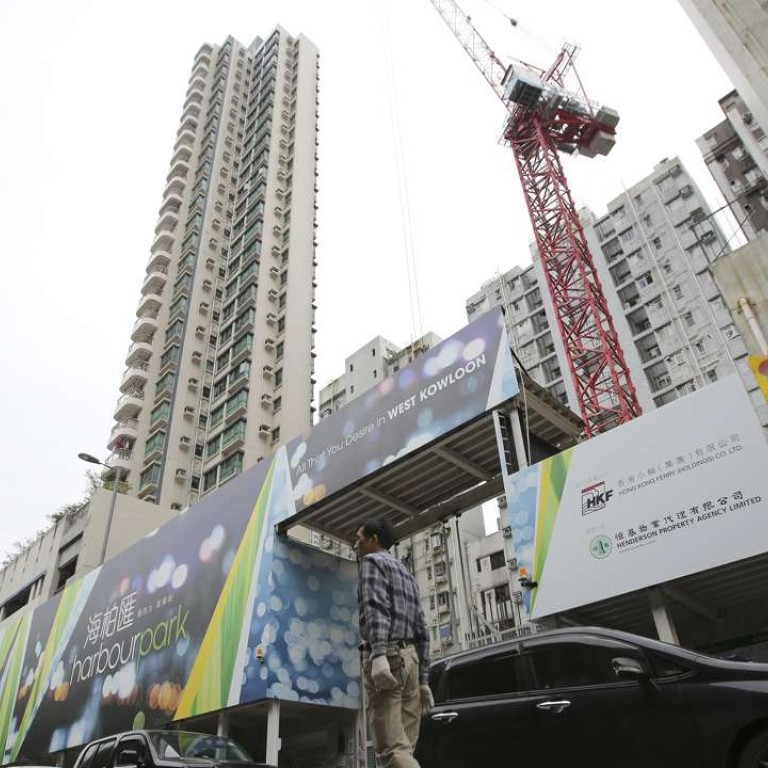 New
Buyers abandon Hong Kong property contracts as stamp duty bites
Four transactions involving seven properties valued at a combined HK$55.4 million were abandoned
A growing number of Hong Kong's property buyers have defaulted on their agreements and forfeited their deposits, as a November 5 increase in stamp duty shows effects.
Four transactions involving seven apartments valued at a combined HK$55.4 million had been cancelled, according to the government's website.
"More contracts will be cancelled this week as buyers have decided to give up their deposits and walk away from the transactions in view of increasing market uncertainties," said Sammy Po, chief executive at Midland Realty's residential department.
The biggest of the abandoned transactions was a HK$30.6 million purchase of four Napa apartment units at So Kwun Wat in Tuen Mun by one buyer, who forfeited HK$1.5 million in down payment, according to the website.
Wheelock Properties, which closed the deal last week on Asia's most expensive apartments, reported two defaults at its One Homantin project. One buyer signed the contract to buy Flat B on the 17th floor for HK$10.93 million, while another agreed to purchase Flat F on the 11th floor for HK$10.1 million. Both buyers didn't proceed to complete their purchases, the website showed.
A buyer backed out of a HK$4.03 million purchase of Henderson Land Development's Habour Park in Cheung Sha Wan, forfeiting on his HK$200,000 deposit.
Property buyers who had committed to their investments just before or after the government doubled the stamp duty on second-home buyers had lost confidence in the market's outlook, Po said.
Hong Kong's home prices may drop by between 20 per cent and 30 per cent over the next 12 months, according to BoCom International's property analyst Alfred Lau.
"While the new stamp duty will have a smaller impact on luxury properties, we believe the rest of the market will be frozen, with overall transactions dropping by half, and developers will postpone their new launches," said Lau.
Cheung Kong Property Holdings,the first among the city's developers to offer a salve on the stamp duties, has extended its incentives to four of the 10 villas at its La Maison project in Yuen Long.
Last Friday, CK Property said it would foot the bill for buyers liable for a 15 per cent stamp duty on its luxury The Zumurud development in Ma Tau Kok until December 15.
Home sales in 35 housing estates tumbled 36.5 per cent during the week of November 7, after the government's market-cooling measure, according to Midland Realty's data.
"It's the lowest figure in the past eight months," Midland said.
This article appeared in the South China Morning Post print edition as: Buyers walk away from deals as stamp duty bites