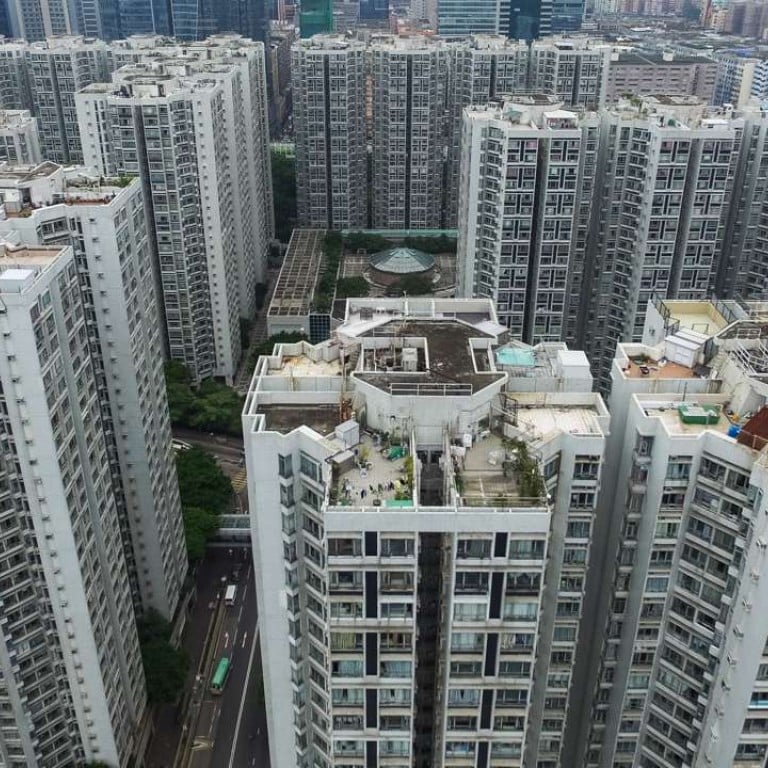 New
Hong Kong home prices rose 2.6pc in October to highest level in a year
Luxury home sales in the secondary residential market frozen by rising property tax
The prices of new homes in Hong Kong climbed 2.6 per cent in October to one-year highs, but higher stamp duty and an imminent rise in interest rates in the United States are expected to cool the buying fever, market watchers say.
The monthly price index for private homes stood at 303.8 in October, 0.75 per cent below the peak in September last year, according to data released by the Rating and Valuation Department on Wednesday.
"The pace for home price growth will slow over the next few months," said Thomas Lam, a senior director at Knight Frank, pointing to the impact from November's increase in stamp duty to 15 per cent.
For the full year, Lam said he now expected to see a drop of 2 per cent to 3 per cent in prices from their peak in September last year.
Hong Kong remained one of the most expensive cities to own a home, with developers continuing to build small flats to make it affordable for younger, first-time buyers.
Chun Wo Property Development Holdings, a unit of Asia Allied Infrastructure Holdings, is the latest developer to build the city's tiniest flat.
Inspired by the concept of student quarters, the company's soon-to-be released project, TPlus, in Tuen Mun includes studio flats with sizes ranging from 128 sq ft, the smallest in Hong Kong.
"Parents have no complaints about the quality of student quarters. The project is aimed at helping young people own their homes," said Anthony Poon Chi-choi, a director of Chun Wo.
"Young people stay in their bedrooms after meals. What they need is just a room."
Poon also said they seldom cooked.
Eighty per cent of the 356-unit TPlus development are studio flats, measuring 128 sq ft to 178 sq ft. The rest are sized between 358 sq ft and 763 sq ft.
Government data showed flats of 431 sq ft to 753 sq ft registered the largest growth in home prices – 6.8 per cent in the first 10 months of this year.
Smaller flats of less than 431 sq ft in the New Territories breached the HK$10,001 per square foot level for the first time since September last year.
Meanwhile, the Hong Kong Monetary Authority said the number of mortgage applications in October rose 5.8 per cent from September to 14,323.
The ratio of new mortgage loans priced with reference to the Hong Kong interbank offered rate increased to 94.8 per cent.
Interbank borrowing rates with one-month tenor jumped to a six-year high of 0.43 per cent on Wednesday.
Hibor-based mortgage plans are usually priced at one-month Hibor plus 1.7 percentage points. That meant an effective rate of 2.13 per cent for a home loan taken on Wednesday.
"The new stamp duty and the expected increase in US interest rates [in December] will further dampen home buying interest," said Sammy Po Siu-ming, the chief executive of Midland Realty's residential department. "In the absence of transactions in the primary and secondary markets, agents will suffer the most."

This article appeared in the South China Morning Post print edition as: Prices of new homes jump 2.6pc to highest in year