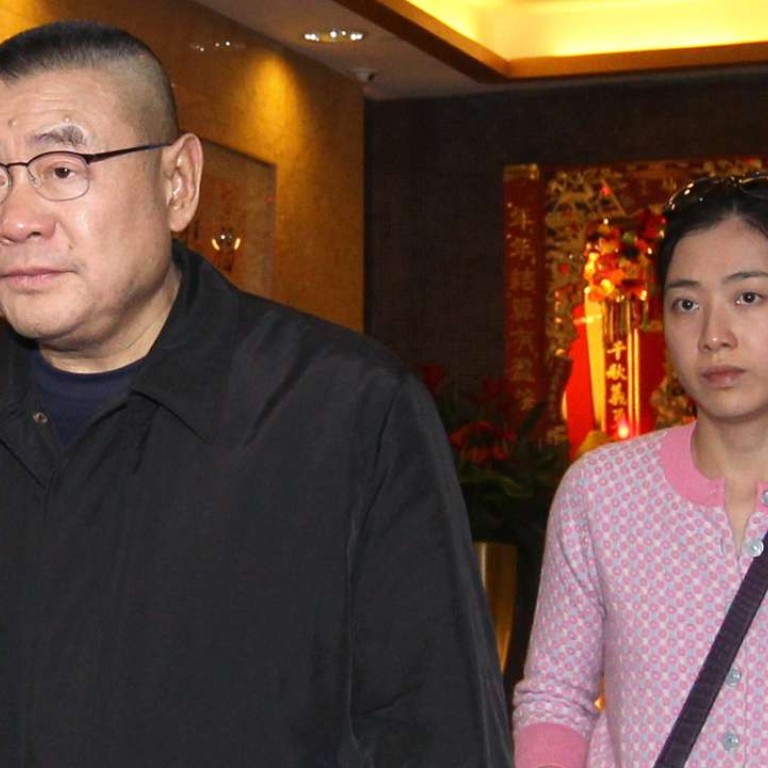 Joseph Lau adds another HK$970m to personal fortune as Chinese Estates continues selling assets
Lau has received HK$35 billion in dividends over the past 13 years from the business
Joseph Lau Luen-hung increased his personal wealth by some HK$970 million on Tuesday, as shares in his Chinese Estates Holdings soared, the day after the firm agreed to sell two properties to his long term partner, and his son, for a combined HK$1.55 billion, and plans to issue a special dividend.
Chinese Estates shares had risen 7.05 per cent at one point, before closing the day at HK$15.58, up 4.7 per cent from Monday.
Lau owns 74.99 per cent of the company, which translated into a daily paper profit of HK$970 million.
Chinese Estates revealed on Monday night it was selling a residential site – at No 12 Shui Fai Terrace in Mid-Levels East – for HK$1.05 billion to Chan Hoi-wan, according to a filing with the Hong Kong stock exchange on Monday.
Lau plans to marry Chan, according to a notice posted at the Hong Kong marriage registration office a fortnight ago.
Separately Chinese Estates – via its indirect wholly-owned subsidiary New Silver – has also agreed to sell a number of commercial retail outlets at Lowu Commercial Plaza in Shenzhen to Lau Ming-wai, Joseph Lau's son, and the chairman of Chinese Estates, for HK$500 million.
"It appears that Lau plans to divide his personal wealth among the family," said Prudential Brokerage associate director Alvin Cheung Chi-wan.
The sale, he added, also indicates Lau's anxiety to avoid any potential family feud over his HK$28.8 billion property empire.
Cheung said Lau had also been receiving special dividend payments from Chinese Estates, whenever it disposes of assets.
"The company's continuing asset disposal and the distribution of special dividends will drain its general working capital. Existing shareholders will be happy about receiving the special dividends, but investors will be concerned about the firm's future prospects, without any significant investments in the pipeline," he said.
Lau has received HK$35 billion in dividends over the past 13 years from Chinese Estates.
Ricky Tam, chairman of the Hong Kong Institute of Investors, said his strategy of handing out high dividends would allow him to buy prime assets, without the need to burn into his own fortune.
"But the sales will also reduce the value of the company's investment properties," he said.
He also noted the distribution of assets between Chan and his son would help avoid future conflict.
Chinese Estates said in a statement that its board was considering issuing the special dividend to enhance shareholder returns, without elaborating.
It said the sale of the residential site in Mid-Levels East would generate proceeds of HK$772.8 million. The luxury residential building site, according to the firm's annual report 2015, could yield a total gross floor area of 40,726 square feet.
Currently under construction and expected to be completed by the end of this year, the
HK$1.05 billion price tag translates into HK$25,782 per square feet.
.
This article appeared in the South China Morning Post print edition as: Chinese Estates shares jump after sale announced