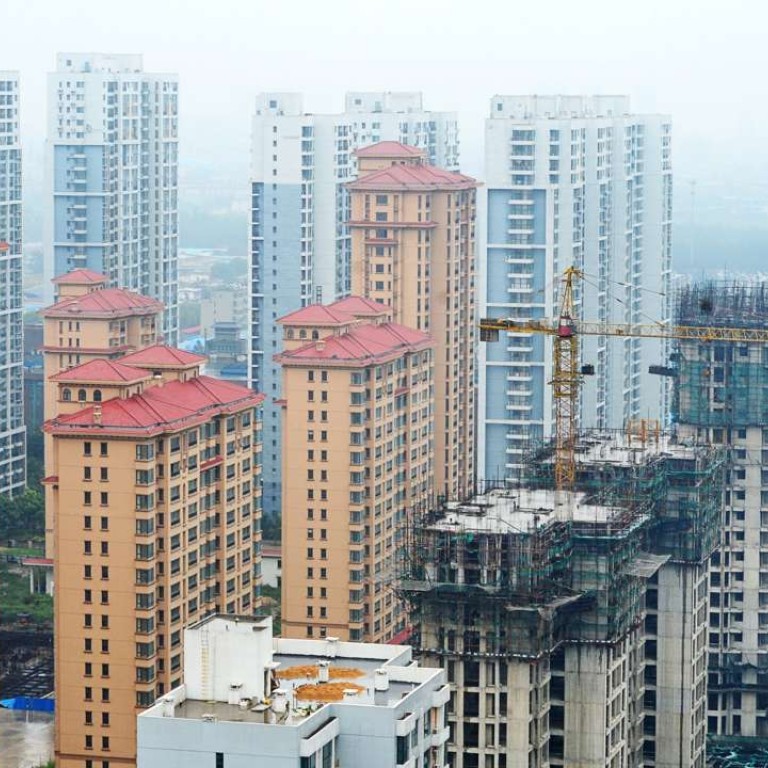 Growth in China's home prices slows further as curbs widen
Growth eases to 0.88 per cent in November after a number of cities suspend extending mortgages
Growth in China's home prices slows further as a number of cities have suspended extending mortgages amid the government's efforts to rein in runaway prices.
Price growth in the 100 cities monitored by the China Index Academy eased to 0.88 per cent last month from 1.56 per cent in October as the cooling measures took effect.
Alfred Lau, an analyst at Bocom International, attributed the slower growth to the increase in minimum down payment for first-time homebuyers to 35 per cent from 30 per cent and Shanghai's toughened qualification criteria for first-time buyers.
"Regulatory policy has expanded from limiting purchases to limiting mortgages. The last time a large-scale limit on home purchases was imposed occurred in 2010-11 and 2013-14, causing sales volume in 70 major cities to decrease 14 per cent year on year in 2011 and 10 per cent in 2014," he said.
Based on Bocom's calculations, Lau said a 10 to 20 per cent decline in sales volume at the top 17 cities would result in a drop of 4 to 10 per cent nationwide, potentially hurting developers' contract sales.
According to China Real Estate Information Corp, developers saw a 16 per cent month-on-month fall in sales revenue in November, worsening from a 6 per cent decline in October.
For the 100 cities tracked by the China Index Academy, average home prices stood at 12,938 yuan per square metre last month.
The academy expects developers will launch new projects at below market prices in coming months to spur sales.
It said prices in Shanghai dipped 0.21 per cent last month from October.
Under the latest round of regulations, buyers in the city with no residential properties under their names but in possession of mortgage records will no longer be considered as "first-time homebuyers".
That would make them ineligible for the more lenient down-payment requirement normally offered to first-time buyers.
This article appeared in the South China Morning Post print edition as: Housing market in China loses steam