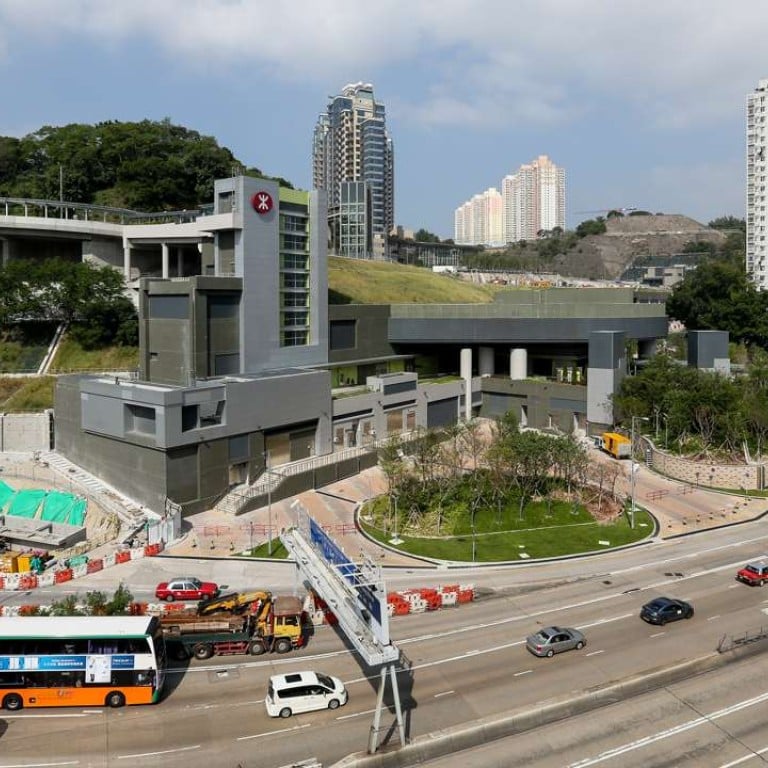 Goldin Financial consortium wins rights to Ho Man Tin MTR station residential property development
A consortium led by Goldin Financial Holdings,which has interests in property, finance and a French winery, won the development rights for a luxury residential project at the Ho Man Tin MTR station which could involve an estimated HK$10 billion in investment cost.
MTR Corp said on Thursday that Gold Brilliant Investment, a consortium led by Goldin Financial Holdings, had won the tender to develop the Ho Man Tin Station phase one property development. A spokesman for Goldin said the project would be developed as a joint venture, adding that the firm is a Hong Kong funded company.
"Chairman Pan Sutong and the firm will be the substantial investors in the project," the spokesman, who declined to be named, said. "Other investors are holding minor stakes."
In December Forbes magazine ranked Pan as the ninth-richest person in Hong Kong with a net worth of US$4 billion.
Pan is building China's tallest building, Goldin Finance 117, the centrepiece of his multibillion-dollar Goldin Metropolitan development in Tianjin.
Surveyors estimated that the residential development in Ho Man Tin station would require a total investment of more than HK$10 billion, inclusive of the estimated HK$6.28 billion land premium
The project's gross floor area will be 742,716 square feet, which can accommodate between 800 and 1,000 flats.
MTR Corp has set a target completion date for the project of between 2022 and 2033.
Goldin Financial vice-president Tommy Ting said on Monday that the group will "actively participate" in Hong Kong land sales after it formed a HK$20 billion joint venture with chairman Pan to diversify into property investment on both sides of the border.
"We prefer buying land suitable for the development of high-end residential and commercial projects," said Ting.
In September, the firm said in a stock exchange filing that it would take a 60 per cent stake in the joint venture, with the remainder held by Pan.
The latest purchase is Goldin Financial's second luxury residential site in Ho Man Tin, after it won the first plot at Sheung Shing Street for HK$6.38 billion in March through government tender.
"The consortium has beaten local giants probably because it offered an additional lump sum amount on top of all requirements set by MTR Corp," said Victor Lai Kin-fai, chief executive of consultancy Centaline Professionals.
The requirements include an estimated HK$6.28 billion land premium payable to the Lands Department and a 35 per cent profit-ratio on the development payable to MTR Corp.
Lai, however, pointed out that Goldin has a property development track record in Hong Kong.
Goldin Financial owns the HK$6 billion grade A office project, Goldin Financial Global Centre in Kowloon Bay. The building is currently being offered for lease.
This article appeared in the South China Morning Post print edition as: Goldin-led group wins Ho Man Tin rights