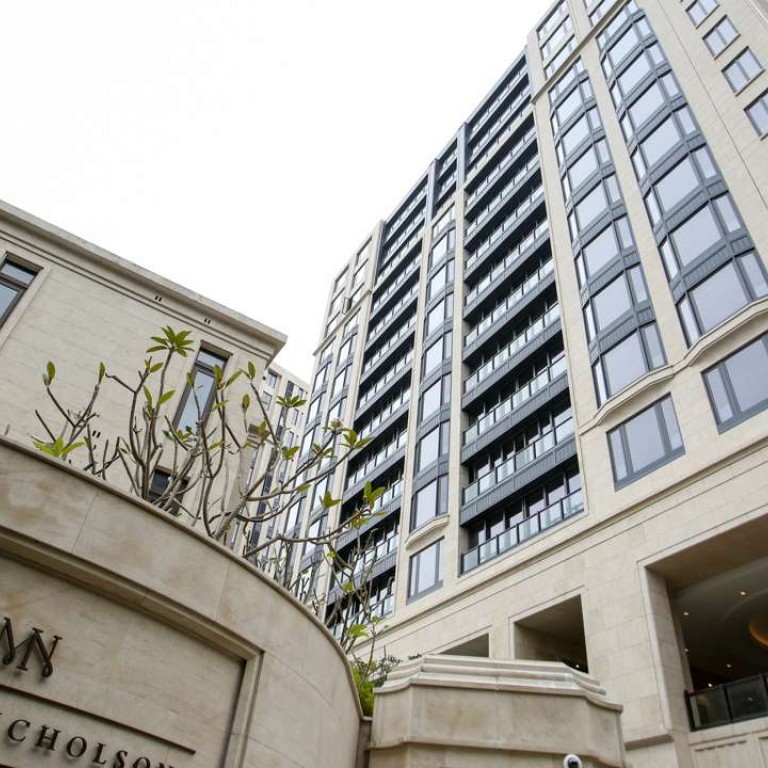 Corporate buyer to pay record HK$324 million in stamp duty for luxury house on Hong Kong's Peak
A corporate buyer is set to pay the highest stamp duty ever on a property in Hong Kong, after forking out HK$1.08 billion for Asia's most expensive house per square foot.
The buyer, named as Giant Victory Holdings in a filing with the Land Registry on Tuesday, is likely to be charged a total of 30 per cent in stamp duty for the luxury home on The Peak, which works out at HK$324 million. It follows the government's move to almost double the levy on November 5.
The figure dwarfs the previous record of HK$90.54 million tax charged to another corporate buyer who bought a semi-detached home in Happy Valley in mid-November last year.
Giant Victory paid HK$108,543 per square foot for the 9,950 sq ft House No. 1 at 8 Mount Nicholson Road, a joint venture project developed by Wheelock & Co and Nan Fung Development.
The house was sold through tender on Christmas day, ranking as Asia's most expensive house.
The deal came less than two months after the government raised the property transaction stamp duty to 15 per cent for all residential purchases, except for first-time buyers, as part of efforts to cool soaring home prices.
Until then, the highest levy for residents was 8.5 per cent.
On top of the increased stamp duty, the corporate buyer of the Mount Nicholson property is likely to be required to pay another 15 per cent "buyer's levy", which came into effect in October 2012.
"Some buyers of super deluxe homes are not concerned about the amount of tax once they like a property," said Thomas Lam, senior director at Knight Frank.
The HK$324 million tax would be enough to buy another 4,550 sq ft apartment in the same development.
Phases one and two of Mount Nicholson comprise 24 apartment units and 19 houses, and count some of Hong Kong's wealthiest families among the owners and tenants. The third phase has yet to be developed.
House No.1 is the biggest house in the development and comes with a 2,967 sq ft garden and two parking lots.
Meanwhile, New World Development has received a strong response for the second round sale of its joint venture project in Tsuen Wan.
New World said it had sold 190 units at The Pavilia Bay as of 5.30 pm on Tuesday, raising the total number of units sold to 590, worth HK$5.5 billion.