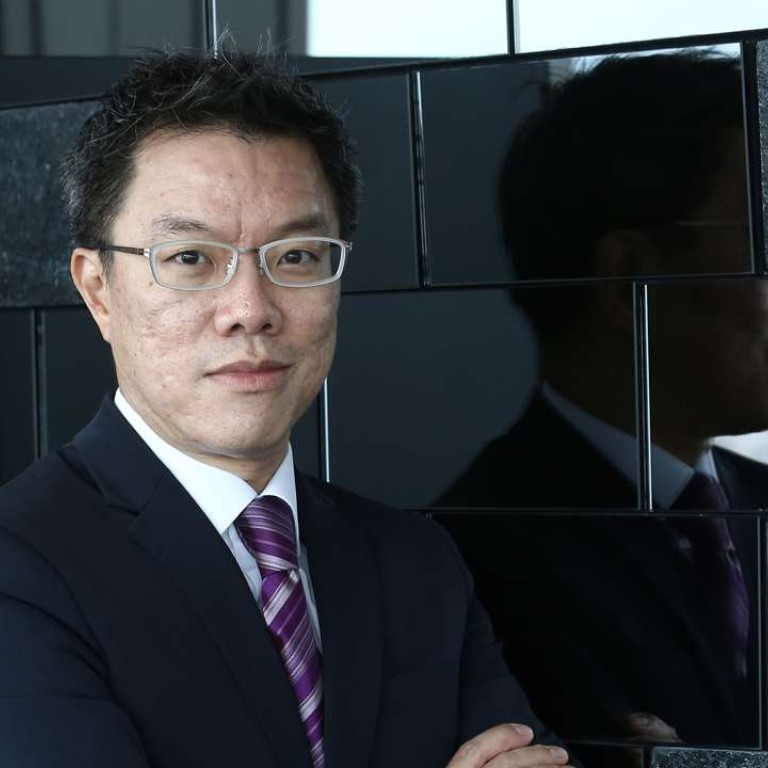 Renovation key to success, says Hui Xian Reit chief
Now in its 17th year, Beijing's Oriental Plaza complex remains as popular as ever, by keeping in line with latest trends in fashion and consumption
Tom Cheung Ling-fung worked for a Hong Kong-based property consultancy when he first moved to Guangzhou. Then in 1994, he was asked to set up mainland China's first CBRE branch in Shanghai. In 2001, then moved to Beijing to manage Beijing Oriental Plaza complex – now the prime asset of Hui Xian Real-Estate Investment Trust (Reit). He became chief executive of Hui Xian Reit on July 2012.
How has the mall at Beijing Oriental Plaza, the central element of your core asset, performed so well for so long?
Not long ago, a celebrity came to the mall for a brand promotion event. She opened her address by saying that it had been a long time since she had attended such an event in such an open-space area of a mall. This explained the unique fashion appeal of our plaza.
Celebrities routinely come here. Brands consider the mall not only as a place to sell products, but more as a prime venue for branding. In fact lots of brands mark entering this plaza as a milestone.
This is the 17th year since our opening and it's rare in China for any place that is so old to maintain its vigour. The secret behind this is we have kept renovating the plaza in line with the latest trend in fashion and consumption pattern.
Can you share more details on how you renovate?
We've been renovating the plaza, at a pace of one section (out of the total seven sections) every one to two years. In our industry, this is called Asset Enhancement Initiative (AEI), which is essential to maintaining our appeal to tenants and raising asset value. When we do this, we try our best to have the maximum impact with minimum cost. If I tell you all our methods, it would be a book. But I can share a few examples: Advanced discussion is very important. In some cases an AEI takes a year to deliberate. We have an experienced team who are very familiar with the plaza. When altering a commercial display, just by changing one LED position, the entire block can be enhanced. In some cases, we secure advertisers before starting renovation.
E-commerce has meant a major hit for China's retail sector. Are you feeling the heat too?
I've always said e-commerce actually is a leg up for retail because it stimulates more desires. For retailers in today's environment it is more about the integration of their online and offline businesses. For example, they can reserve certain products, and discounts available only at bricks-and-mortar stores. Online and offshore marketing efforts can stimulate each other. For our landlords, what's important is to maintain our appeal to retailers, whether as a place for selling or branding.
Reit's in China are still underdeveloped and face multiple obstacles. How do you rate their prospects?
Property remains a pillar of the Chinese economy, so the government will try every means, including the formation of more Reits, to boost the market. For now, there are some regulatory, legal and tax hurdles for the Reit sector to develop in China. But I think overcoming them is the easy part.
What is really difficult and may take time are three other impediments: availability of qualified properties, a small talent pool, and general investor acceptance.
In China, there are relatively few projects that could be transformed into Reits. The rental yield for many properties is low and for those few fetching high rents, their owners are reluctant to sell. Also, some properties have been sold strata-titles, instead of en block. Overall, it takes many years to foster a mature rent culture – a necessary base for Reits – as we have in Hong Kong and Singapore.
As a Hongkonger, how do you cope with the expanding population and polluted air of Beijing? Do you often go back home?
I have installed particle filtering devices at home, so I see it less as a problem. By the way, we installed such devices in our mall and offices a few years back, which was a very popular measure. As a professional manager, most of the time, I can stay at any place and get my work done by computer. I also travel a lot between Beijing, other mainland cities and Hong Kong.