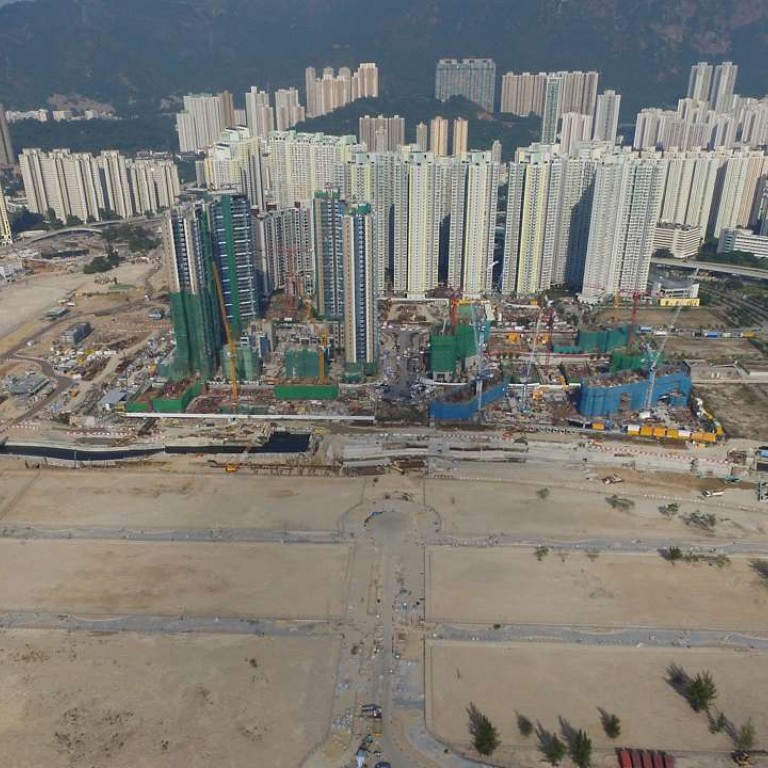 K Wah International prices K. City at Kai Tak above Taikoo Shing
K Wah International has launched the second residential development to go on sale at Kai Tak, the site of Hong Kong's former airport, with units priced 24 per cent higher than the debut project six months ago.
K Wah on Thursday released the price list for the first batch of 180 units at K. City at an average of HK$17,998 per square foot, after factoring in a discount of as much as 15.5 per cent.
That compares with One Kai Tak, the city's only project exclusively for Hong Kong permanent residents, which was launched in August last year at an average of HK$14,471 per sq ft after discount.
The price is also higher than units at Taikoo Shing, the popular housing estate in Quarry Bay, which recently went for HK$15,396 per square foot, according to data from Centaline Property Agency.
The government plans to transform Kai Tak into Hong Kong's second central business district, with 50,000 apartments, 16.4 million sq ft of office space and hotels.
Alfred Lau, a property analyst at Bocom International, said the 900-unit K. City is farther from the proposed Kai Tak MTR station than One Kai Tak.
"The price is a bit aggressive in view of the location and competition from the soon-to-be released new projects in the nearby area," said Alfred Lau, a property analyst at Bocom International. "Competition in the area is getting fierce with more projects up for sale soon."
Another project, the 822-unit Victoria Skye developed by K & K Property, has secured pre-sale consent and could launch anytime.
Tony Wan, general manager of K. Wah International Holdings (Hong Kong Properties), said the price of K. City was in line with the market trend.
"Our pricing has taken into account recent land prices in the area," he said.
Home prices in the area received a boost in November when Chinese conglomerate HNA paid a record
HK$13,600 per square foot for a parcel of land.
Then, this week, China Overseas Land & Investment said a 1,606 square-foot unit at One Kai Tak had sold for HK$48.19 million, or HK$30,011 per square foot, through tender - a record price for the area.
The price for K. City is 2.3 per cent higher than the One Kai Tak phase two development launched at HK$17,589 per sq ft last month.
Sammy Po, chief executive of Midland Realty's residential department, said he expects the first batch to draw strong interest.
The first 180 units of K. City, scheduled for completion in December, 2018, will be offered between HK$18,436 and HK$23,748 per square foot. A discount of up to 15.5 per cent brings the price down to between HK$15,580 and HK$20,068 per square foot.
That means the smallest unit, measuring 358 sq ft, on the first floor, will be priced at HK$5.85 million, or HK$16,344 per sq ft after discount.
In August, a 386 sq ft apartment at One Kai Tak phase one was priced at HK$5 million.
Separately, HKR International said it had sold 168 units at its development, named as 2GETHER, in Tuen Mun. The project still has 54 units unsold.
"We have no immediate plan to adjust the price for the remaining unsold units," said Vivian Sze, general manager of group sales and marketing at HKR International.
This article appeared in the South China Morning Post print edition as: K City priced higher than Taikoo Shing