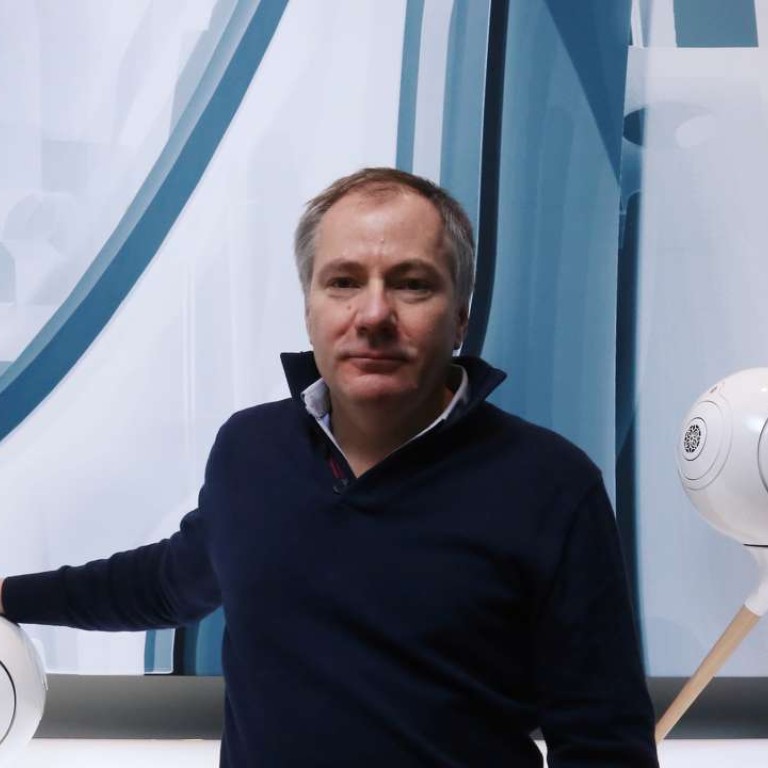 Hong Kong becomes more of a draw for niche European brands as mainland customers move away from bigger retail names
Devialet, a Paris company that sells top-end amplifiers, has opened its first Asian outpost in the IFC shopping mall in Central
Hong Kong is still one of the best places to do business in the world, despite the city's dropping retail sales figures and mainland visitor numbers, according to a French start-up founder, who received part of the company's investments from the pop superstar Jay-Z.
Devialet, a Paris company that makes pricey and also reference-grade amplifiers, has opened its first Asian outpost in the IFC shopping mall in Central, with its co-founder and CEO Quentin Sannié saying Hong Kong is the first step for the brand to having a stronger Asian presence, and the city remains highly attractive to him.
"Hong Kong is a wonderful and trendy place for us to be," said Sannié. "We first wanted to start in Shanghai three years ago but then thought it would be faster to do business in Hong Kong."
Sannié said he was not worried about the city's declining sales numbers as the sales performance of Devialet has already been promising since its opening in the city.
The city has seen its retail industry struggling for months as mainland visitor numbers kept dropping, with retail sales for 2016 down 8 per cent compared to 2015, the biggest drop in consumer spending since 1999, according to government figures.
"Hong Kong's retail industry is suffering at the moment, but not all sectors are hurting as badly as people think," said Sandro Hinds, director of the retail department at JLL, who was approached by Devialet last year to help with finding a site then its opening.
A long-time retail industry professional, Hinds said niche European brands like Devialet might have a better chance in terms of attracting mainland Chinese customers, compared with traditional major luxury names.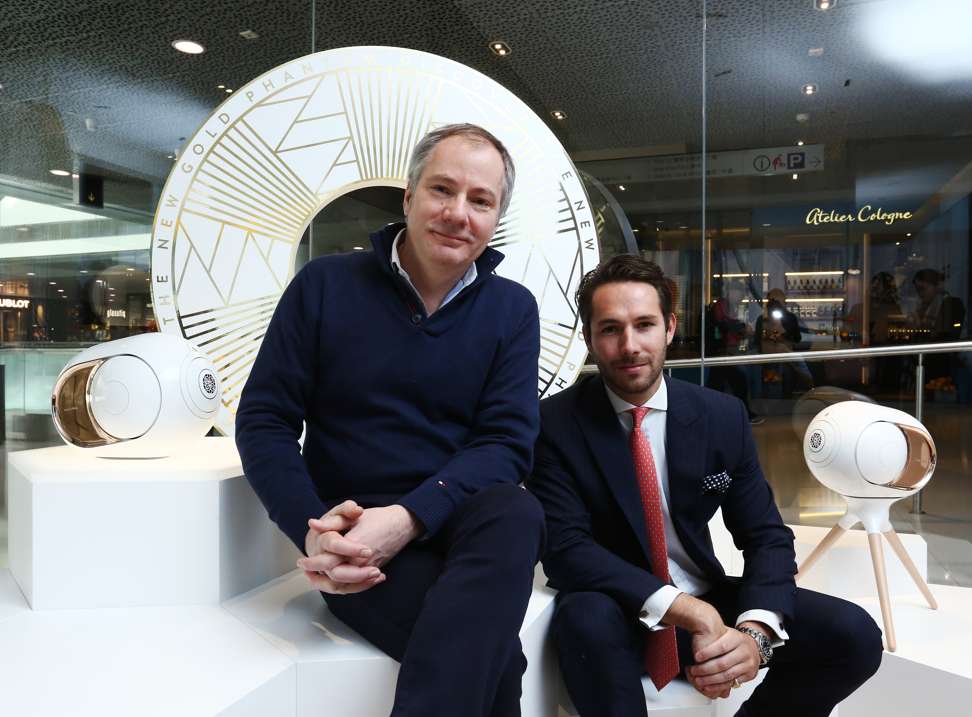 Other European brands have recently expanded into Hong Kong market such as fashion company Whistles which rented around 1,000 sq ft in Harbour City and Spanish tapas bar Barrafina, which opened in LKF tower at the end of last year .
Italian knitwear and cashmere brand Falconeri will also open a store in Hong Kong, according to JLL, while Denmark-based juice bar chain Joe and the Juice, which opened a shop in Times Square last year, plans to open more outlets in Hong Kong.
Hinds said European brands continue to increase in number in Hong Kong but maybe at a slightly slower rate, which is normal for any mature retail environment – momentum slows as the retail landscape matures.
"Mainland customers are becoming more sophisticated and moving away from those loud and brush coloured products," said Hinds. "Areas that are not that well known and more special are thus performing better."
He said he has noticed some mainland customers have been giving up on traditional luxury consumption choices such as watches and jewellery, and turning towards smaller, boutique European brands.
"The big brands used to be the powerhouses of the Asian luxury retail sector are still struggling, going through tough times, while some quiet and smaller English and Italian brands are doing quite well when they move to Hong Kong."he said.
What used to be a scene of mainland tourists wearing big brand logos on Hong Kong's streets is now becoming much less prominent than before, said Hinds.
In addition to Hong Kong, Devialet is also eyeing opening stores in mainland China next year. Shanghai is going to be the first city, said Sannié, with three other Chinese cities also on its future expansion list.
This article appeared in the South China Morning Post print edition as: City still a good bet for niche European brands