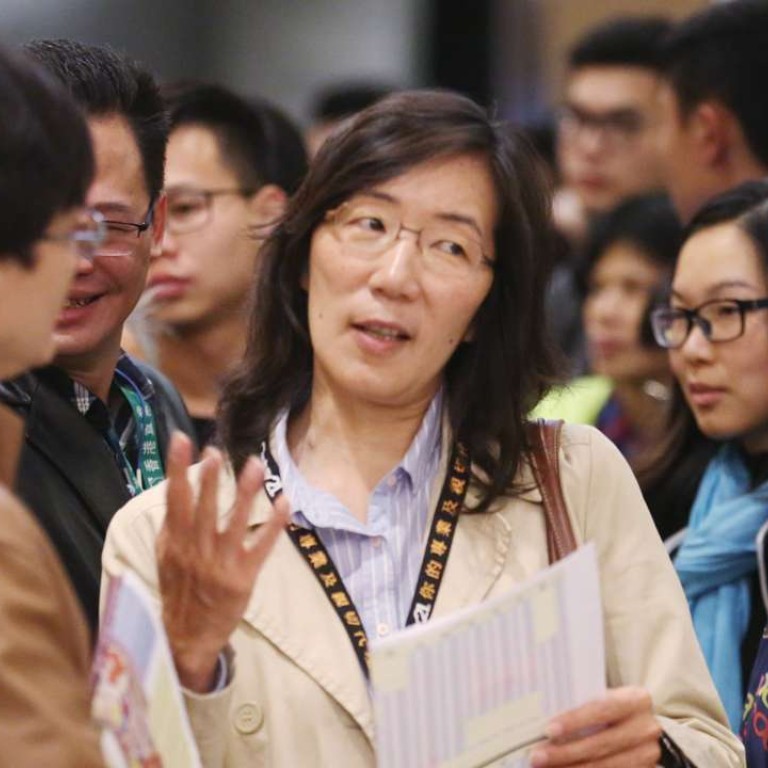 Hong Kong home prices squeezed higher amid frenzied weekend sales
More than 1,000 new homes were purchased between Friday and Sunday at a trio of sales events by major developers
Hong Kong home prices were squeezed higher as investors snapped up new flats at weekend sales, boosting home sales to a nine-month high.
More than 1,000 new homes were purchased between Friday and Sunday at a trio of sales events by major developers.
"It shows investors do not want to hold cash. As inflation is rising, people prefer holding assets instead," said Louis Chan Wing-kit, the Asia-Pacific chief executive of Centaline Property Agency's residential department.
He said about 200 of the new flats sold over the weekend went to purchasers who bought at least two homes.
Investors, undeterred by a US Federal Reserve interest rate rise last week, have raised their exposure to the primary housing market, highlighting their strong confidence in the outlook.
One local family snapped up 11 flats at Sun Hung Kai Properties' Cullinan West development, atop West Rail's Nam Cheong Station for HK$230.4 million (US$29.67 million) on Saturday, according to Midland Realty.
More than 23,000 prospective buyers had signed up to bid for the 1,000 units slated for the weekend sale.
Sun Hung Kai Properties sold 309 units at Cullinan West on Saturday after it registered more than 14,000 prospective buyers.
"In recent new project launches, it is common to see lots of buyers each purchasing three to four units in one transaction. Obviously, they bought for investment and will keep them for long term leasing," said Richard Lee, chief executive of Ricacorp Properties.
A growing number of local investors have returned to the property market after a four-month break following the government's move in November to raise the stamp duty for buyers of second homes to 15 per cent, inclusive of individuals and corporate buyers.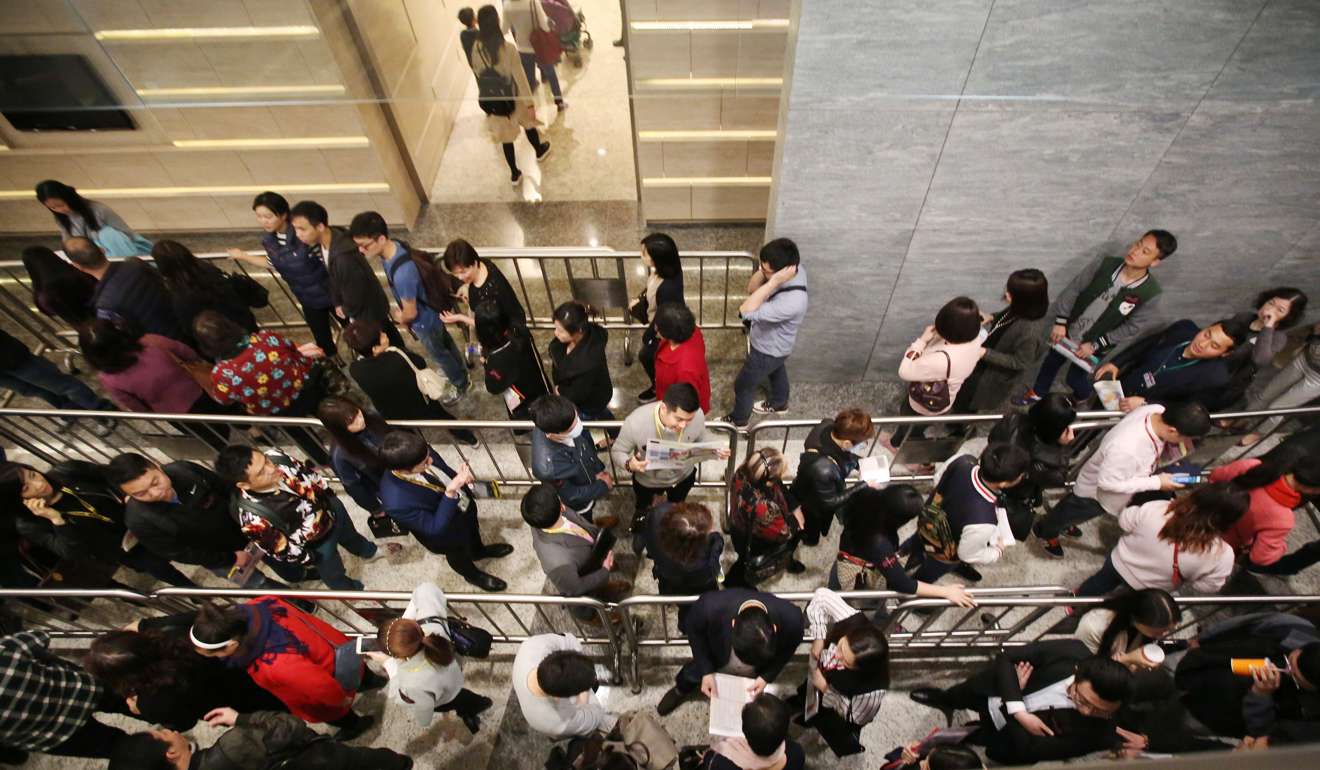 "They regained their buying interest after seeing that the curb failed to dampen home prices. Excess capital is again pouring into the real estate market as investment alternatives are limited," he said.
Ricky Wong, managing director of Wheelock Properties, said more than 20 per cent of buyers for its Monterey development in Tseung Kwan O were investors.
"The largest transaction is a single buyer who purchased six units worth HK$74 million," he said.
Wheelock Properties sold all 480 units at Monterey over the weekend after it registered 8,300 prospective buyers.
Sammy Po, chief executive at Midland Realty's residential department, said some buyers at the Monterey development were seeking to purchase small units for rental.
For instance, rental yield in Tseung Kwan O could be 3 to 4 per cent a year, which is much higher than the nearly zero savings deposit rate at banks, he said.
Units on offer at Cullinan West included studios measuring 270 square feet, with the cheapest starting at HK$5 million after discounts. New flats at the Monterey development featured configurations as small as 260 sq ft for HK$3.92 million after discounts. At the Seanorama development in Ma On Shan, which is being developed by Cheung Kong Property, buyers snapped up 130 out of 188 flats on the first day launch, even as the units feature configurations staring from 700 sq ft.
Last month, a single buyer bought 15 units at K. City development, built by K Wah International, in Kai Tak area for HK$130 million.
In the wake of the frenzied buying action, Financial Secretary Paul Chan Mo-po urged home buyers to be cautious.
"It was worrisome that houses prices were still growing despite government cooling measures, such as the new stamp duty," he said in his weekly blog on Sunday. "I really don't see any condition or room for the government to scrap the cooling measures."
Centaline Property Agency said its Centa-City Leading Index, which tracks secondary home prices at 100 housing estates, has risen to 149.38 for the week to March 12, reflecting a 17 per cent gain when compared to the same period in 2016.
Joseph Tsang, JLL's managing director and head of capital markets for Hong Kong said there was no reason for alarm in spite of rising home prices.
"Yes it is getting worrying. But it is not yet a crisis," he said.
This article appeared in the South China Morning Post print edition as: investor euphoria lifts home prices