Orient Ruichen aims to be China's Fortress
Being an asset manager is all about resource match making, says top official
Alternative investment firm Orient Ruichen Fund Management is looking to be the Chinese equivalent of Fortress Investment Group, the top alternative asset manager in the United States, according to a top company official.
Qiu Haibin, president of Orient Ruichen, a unit of China Orient Asset Management Company, one of China's top four bad asset managers, says the firm currently has assets worth 70 billion yuan under management. He says that the progress has been remarkable considering that it started with a zero base when it was set up in 2013 to enhance the parent firm's distressed asset disposal capability. The company was also ranked fourth in the 2016 Top 10 rankings of real estate funds by the China Index Academy.
Qiu says that out of the 70 billion yuan , 35 billion yuan is in the real estate business, while the balance is in private equity investments and the securities market. About 10 billion yuan of the assets are involved in non-performing asset and debt restructuring.
The basic business model of the property offshoot of Orient Ruichen is to restructure the real estate assets passed on from the parent company (with total assets of 664.9 billion yuan by middle of last year), redesign the project and sell them at a premium over the purchase price. The asset manager also takes over problematic properties from outside, and they outnumber those from the parent company, Qiu said.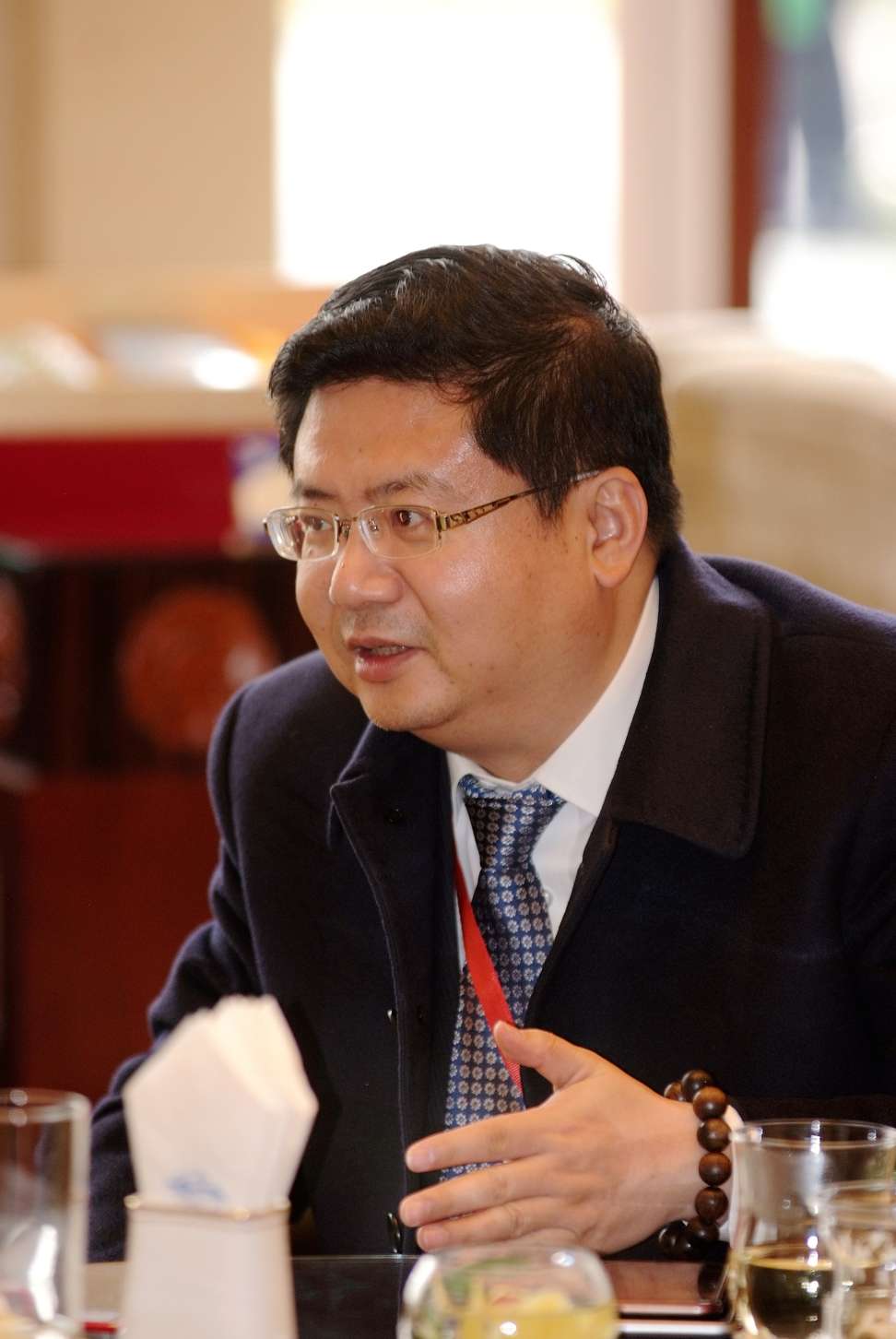 "In China most of the financial assets are associated with property, as property is the most widely used collateral," Qiu said.
"When the economy goes down, many non-financial companies find themselves entangled in debt crisis and some may even face bankruptcies. But today's debt scenario is totally different from before when only state firms and banks were involved. New creditors include private firms ranging from small loans companies, guarantee companies, trusts, online lenders and even illegal underground financing networks. The risk is contagious through sale of investment products to retail investors," he added.
A case illustrating Orient Ruichen's roles in cleaning up the mess, is a project in Kunshan, near Shanghai, that halted construction when its investor, a Hong Kong company fell into a debt crisis, and many buyers, contractors and suppliers gathered outside local governments demanding compensation – an increasingly common scene in China.
Orient Ruichen stepped in, spent money to pacify creditors, and turned the previous villa project into a high-end facility for elderly people. In addition, it backed it with medical resources owned by the fund (The parent company is a major shareholder in a Beijing hospital and Ruichen has invested in medical firms). The project is currently under development and Qiu says his fund plans to hold and operate the project, an action which received applause from the local government.
The case also highlighted how the fund's other businesses, such as private equity, can generate synergy with the property unit. Orient Ruichen has stakes in software, medical, semiconductor, television and film sectors, and even a baseball company. This makes the fund well positioned to develop industrial park business – by introducing the companies that fund has invested in as tenants in industrial parks.
"Being an asset manager in many cases is about the match making of resources. Some of our businesses seem irrelevant to the property business, but in the end they all connect," Qiu said.
Orient Ruichen differs from many real estate private equity funds in that it has a large property development operation and employs over 500 people, something unimaginable for its peers who are staffed by a few financial professionals. Qiu attributes this as one of the three key capabilities of the fund, apart from financial investment and non-performing asset disposal. It also boasts of a developer capability in the sense that it does not have to rely on any developers for project development.
The fund is not just hoping to emulate Fortress. It has already roped in the US giant as a strategic partner and teamed up with Blackstone Group, another alternative asset manager for logistics property projects in China, along with China Vanke.
This article appeared in the South China Morning Post print edition as: Orient Ruichen aims to emulate Fortress