Older flats below HK$4m harder to find as home prices soar
The stream of new flats selling for record-breaking prices has spilled over to the secondary residential market, with flats at major housing estates surging 30 per cent in price in just one year, say industry experts.
With the steep rise in home prices, flats costing less than HK$4 million are becoming harder to find in the secondary market, agents say.
The value of flats at Kingswood Villa – close to the West Rail's Tin Shui Wai Station, the favourite for two-bedroom flat seekers along the railway line – has risen by a third within a year.
"A year ago, you could buy a three-bedroom 540 square foot flat on a high floor for less than HK$4 million. But now, the asking price for two-bedroom 446 sq ft units on the first floor is HK$4.2 million," said Jerry Tse, the sales supervisor at Many Well Property Agent's Tin Shui Wai office.
Under current mortgage rules, only flats valued below HK$4 million are eligible for a maximum 90 per cent loan-to-value ratio mortgage through the Hong Kong Mortgage Corp's mortgage insurance scheme.
The 90 per cent ratio will be capped at HK$3.6 million for apartments valued from HK$4 million to HK$4.5 million.
Tse said he had seen a rising number of prospective buyers who had failed to find new flats within their budget turning to the secondary market of Kingswood Villas.
"Transaction volume increased 40 to 50 per cent last month from February. If the government had not rolled out new cooling measures, sales and prices would continue to rise this month," he said.
Prices at Kingswood Villa have gained 10 per cent since January, for a cumulative gain of 30 per cent compared with the same period a year ago, Tse said.
"Most of the buyers are young newly weds who have received financial support from their parents," he said.
In Tsuen Wan, prices for older homes have also jumped 30 per cent.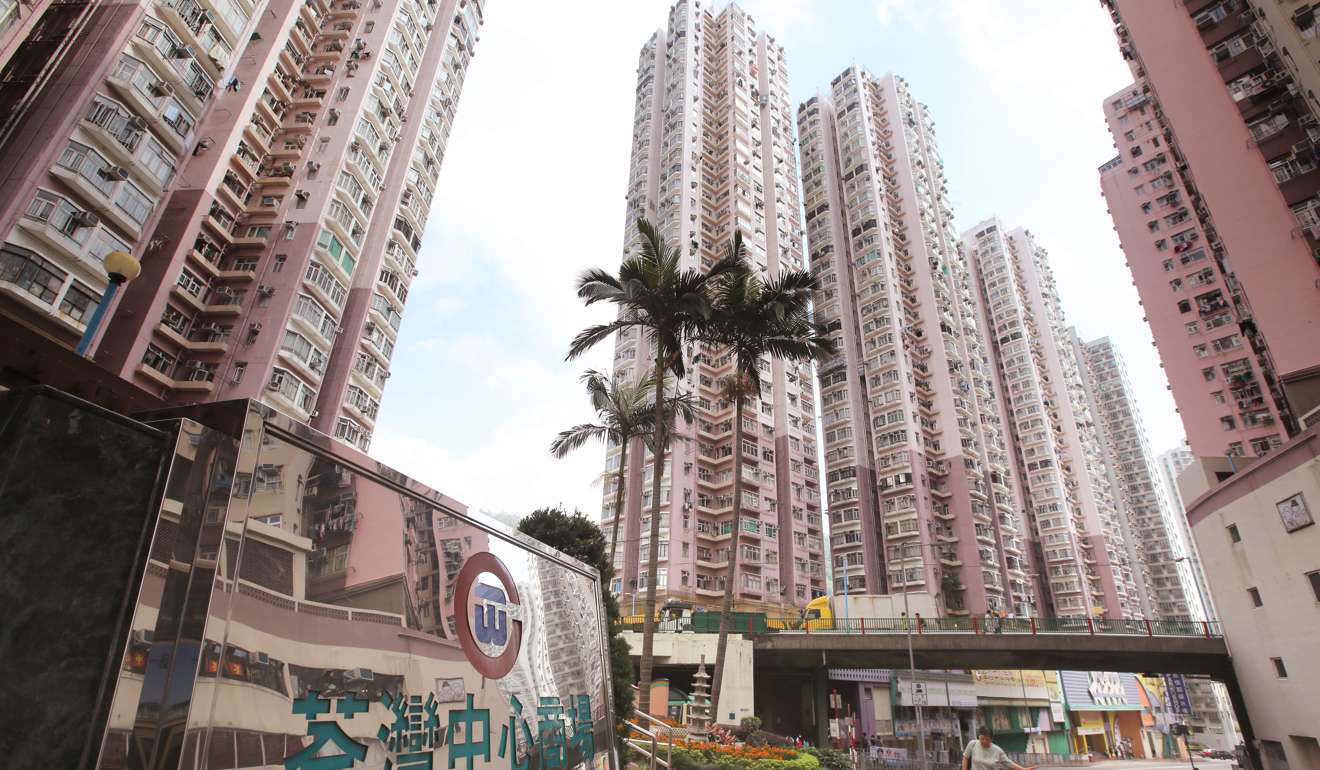 Fred Chau, the sales director for Centaline Property Agency in Tsuen Wan and Tsing Yi, said that these young couples' budgets meant their best targets would be in decades-old residential buildings away from subway transport.
"Secondary residential prices are rising mainly because supply is limited as owners hold on to their apartments in the hope of further capital appreciation," Chau said.
Flats priced at less than HK$4 million can be found at Tsuen King Circuit, an area about 15 to 20 minutes by bus to Tsuen Wan MTR Station.
Properties at the 34-year-old Tsuen Wan Centre and 30-year-old Tsuen Tak Garden trade at about HK$11,000 per square foot, he said.
Last week, a 340 sq ft flat on the 20th floor of Tsuen Tak Garden sold for HK$3.9 million, or HK$11,471 per square foot, while a third-floor 329 sq ft flat at Tsuen Wan Centre changed hands for HK$3.84 million, or HK$11,672 per square foot, according to Centaline Property.
This article appeared in the South China Morning Post print edition as: Older flats below HK$4m become harder to find