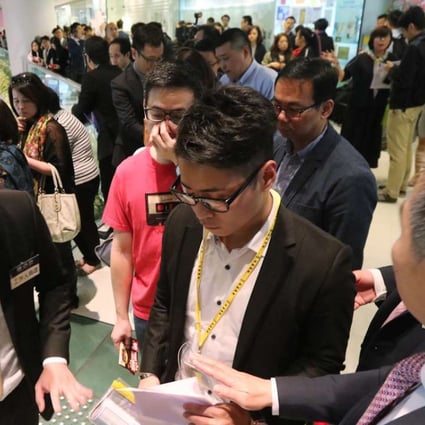 As many as 900 buyers registered to bid for 152 apartment units put on the market by Cheung Kong Property Holding. The developer sold 142 units of the Harbour Glory project within four hours. An estimated 30 per cent of the buyers showed up in groups, buying multiple units but under different names to work around a government stamp duty.Photo: Felix Wong
exclusive |

Wily buyers work around stamp duty rule by splitting purchases under different names

No sooner had the government closed a stamp duty loophole than buyers found a way to work around the rule.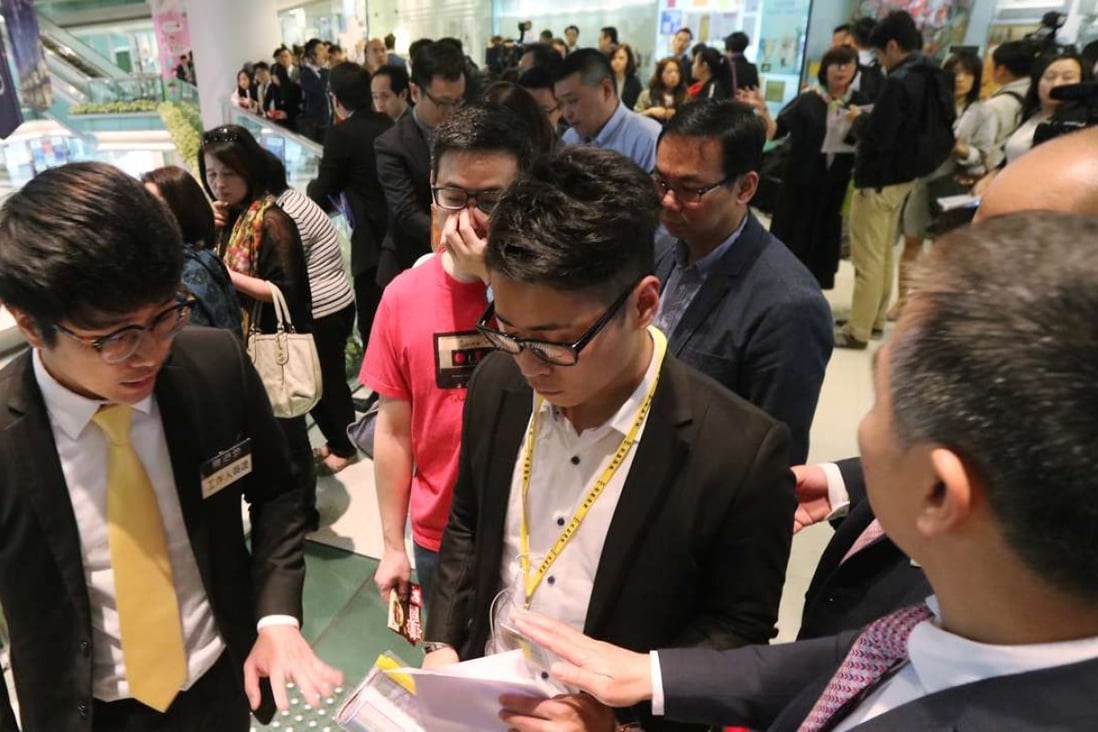 As many as 900 buyers registered to bid for 152 apartment units put on the market by Cheung Kong Property Holding. The developer sold 142 units of the Harbour Glory project within four hours. An estimated 30 per cent of the buyers showed up in groups, buying multiple units but under different names to work around a government stamp duty.Photo: Felix Wong