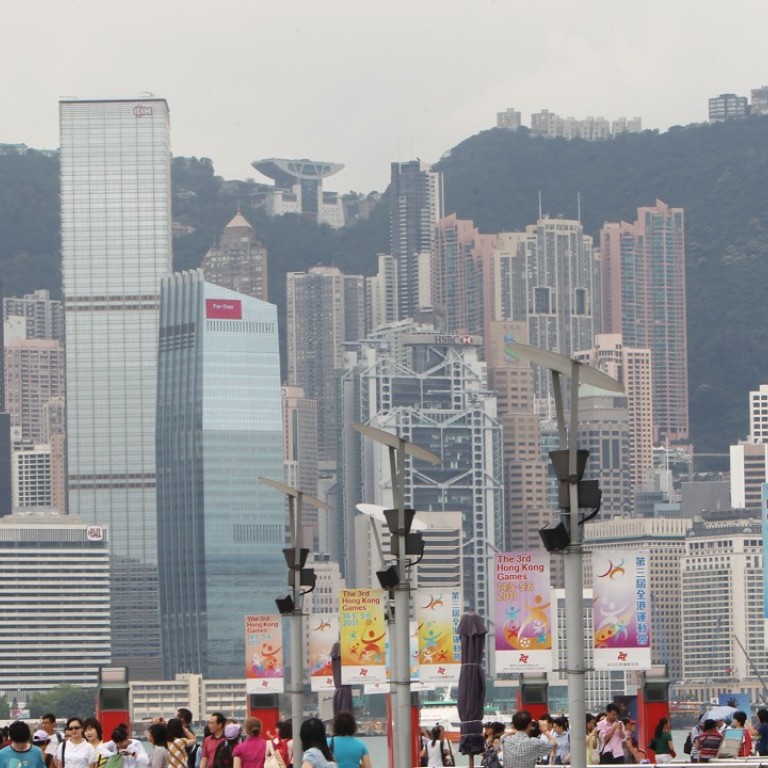 Foreign firms relocate their Hong Kong offices to outer suburbs as mainland companies take over Central
JLL says mainland companies flocking to 'trophy buildings' in Central, with foreign companies being forced out as a result
As mainland companies continue to swoop on trophy buildings in Hong Kong's Central district, foreign multinationals are relocating their Hong Kong offices to outer suburbs.
According to new findings from real estate services firm JLL, the total number of new lettings in Central is down 47 per cent month-on-month with rents edging up 0.5 per cent month-on-month.
Andrew Yates, head of tenant representation in JLL's markets department, said Chinese occupiers are coming into Central in droves.
"They very much like the trophy buildings and rental price points are at record high levels. That has led to multinationals to look at other places, which can help mitigate their costs," he said.
This so-called "decentralisation" by foreign firms has dominated the office market in the first quarter, the JLL report said, and the prime office market is far from losing steam anytime soon.
It names the latest mainland arrivals as CMB International Capital Corporation, which is leasing 30,000 sq ft at Three Garden Road, and Bank of Communications, which has taken a lease for 10,100 sq ft at the Man Yee Building to accommodate their expansion plans.
Lionel Noronha, regional director of business and finance at international commercial law firm Ince & Co, said his firm moved from Citibank Plaza in Central, to One Island East in Quarry Bay last November.
He added the main motivations were better space, more advanced technological infrastructure and the proximity to clients.
"We looked at properties around Sheung Wan, Wan Chai and Causeway Bay. A bunch of the buildings we looked at were really old," he said.
"[One Island East] is a pretty new building, with high-ceilings and state-of-the-art infrastructure."
He said the fact the new location offers good IT facilities is critical to the company's plan to upgrade, and allow its employees to be more mobile and agile.
"[Better IT infrastructure] enables people to work better, either at home, from a client or at other offices," he said.
He also added the firm is benefiting from its proximity to clients.
"Most of our clients are insurers[...]There are a lot of those here in Quarry Bay," he said. "Most weren't even in Central anyway."
Yates from JLL also said that new technology is driving companies to look at newer and more advanced workplaces.
"Sites in Hong Kong east have the environment which is built with a portfolio of infrastructure to attract multinational occupiers," he said. "The area will mature and develop in future as a central location for occupiers."
He also said that other parts of Hong Kong Island are becoming more accessible as mass infrastructure projects such as the South Island Line and the Central-Wan Chai Bypass are gradually put in place, which will further motivate occupiers to venture outside of Central.
According to JLL's report, Wong Chuk Hang, an industrial and residential area to the east of Aberdeen, continues to attract strong interest, with two government departments reportedly leasing 57,500 sq ft at 41 Heung Yip Road, relocating from offices in Central and Hong Kong East.
JLL said net take-up in the office market, boosted by more tenant decentralisation, amounted to 52,000 sq ft in March.
The Grade-A office vacancy rate that month sat at 4.3 per cent, a slight drop from the 4.5 per cent recorded by the end of January.
While the vacancy rate remains at 1.5 per cent in Central, in Kowloon East it's about 9.7 per cent, the highest level in the city.
This article appeared in the South China Morning Post print edition as: Decentralisation hastens as mainlanders move in