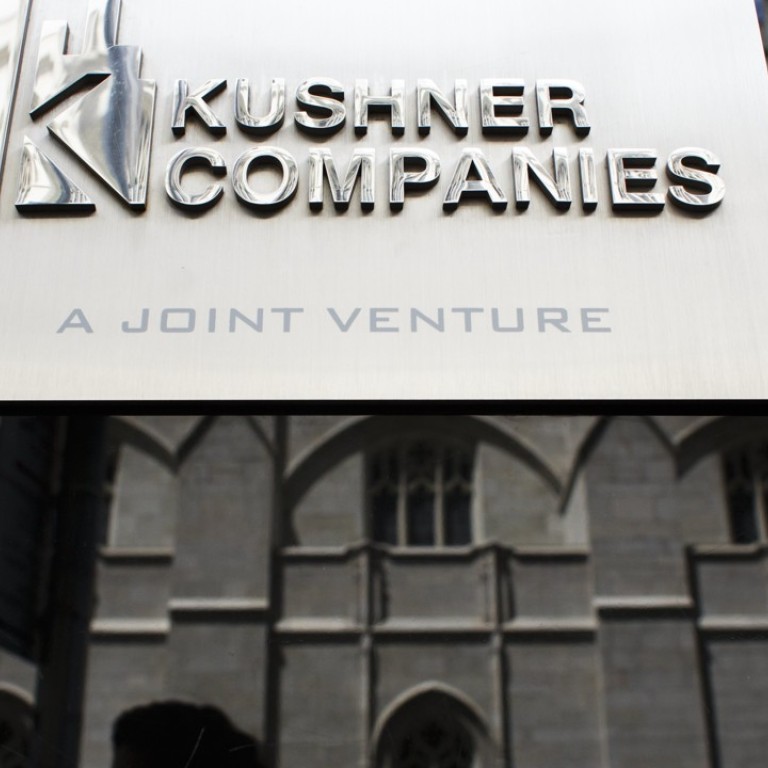 Kushner family withdraws from presentation in Shenzhen this weekend after furore
The company belonging to Jared Kushner's family is pulling out of a presentation to investors in China following criticism that his sister invoked his work for his father-in-law, President Donald Trump, in a similar pitch last weekend.
James Yolles, a Kushner Co spokesman, said Thursday that no employee will appear at the presentation in Shenzhen on Saturday. He declined to say whether a third party would promote the project on its behalf.
Kushner's sister, Nicole Meyer, sought as much as US$150 million in Beijing and Shanghai last weekend for a proposed real-estate development in Jersey City, New Jersey, telling prospective investors that buying in could help them win residency visas. During the presentation, she mentioned her brother's White House role and, at one point, showed a photograph of the president.
Kushner Co apologised, saying the mention wasn't intended to lure investors, merely to note that her brother had moved into government. Jared Kushner has divested ownership in many projects to close relatives, and has vowed to avoid discussions on renewing the visa programme his sister touted.
That programme is known as EB-5 and allows foreigners to obtain visas by investing at least US$500,000 in a project promising to create jobs. The day before the presentation, Trump, who ran on a promise to curb immigration, extended the programme when he signed a budget bill.
Senator Chuck Grassley, an Iowa Republican, criticised Meyer in a Thursday letter to the Department of Homeland Security. Grassley this year introduced bipartisan legislation to end the EB-5 programme.
One Journal Square, the project for which Kushner Co is seeking investment, has faced political opposition in its host city, where it wants public financing. WeWork, a co-working office start-up, was originally going to be a tenant. It later decided against the arrangement and is also expected to sell its stake in the project.