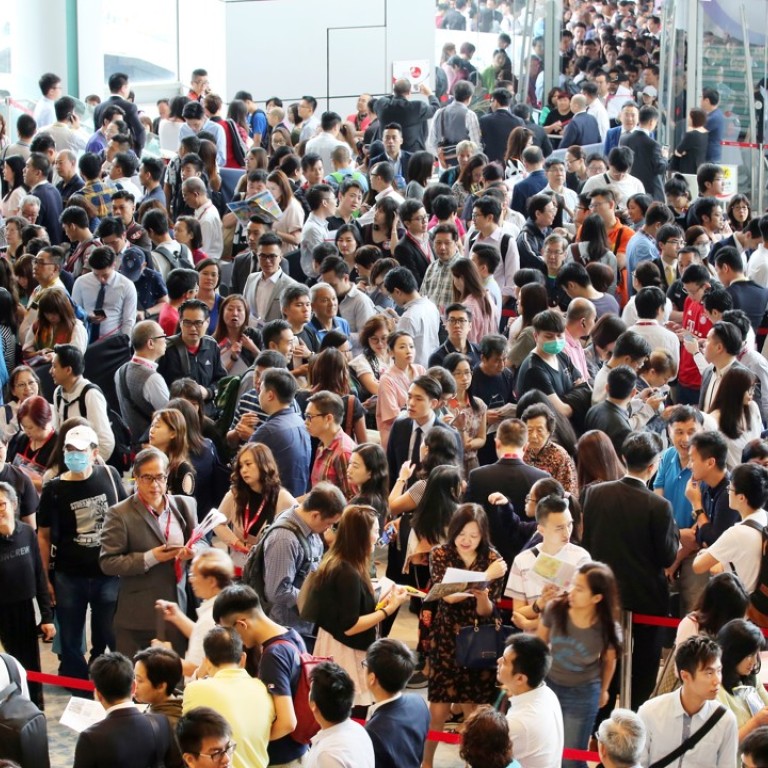 Massive buyer turnout for Cheung Kong's Tsuen Wan project
Hong Kong regulators tighter rules on mortgage lender have not dampened home buyers' interest as thousands turned up for the sale of Ocean Pride development by CK Property
Thousands of prospective buyers have turned out for a mass residential project in Tsuen Wan developed by Cheung Kong Property Holdings, shrugging off regulators' tightened mortgage lending rules to cool the red-hot market.
Long queues had begun forming at the Fortune Metropolis mall in Hung Hom, before the sale of the Ocean Pride development started at 9am on Friday. CK Property is controlled by Hong Kong richest man, Li Ka-shing.
On Friday night, CK Property said all 496 units released in the first batch of sale have been subscribed. The units were sold at an average discounted price of HK$15,772 per square foot, in which 28 bidders would have been vying for one unit. They would have to draw lots to buy the units.
Earlier in the day, both levels of Fortune Metropolis mall were packed with zealous buyers, and the mall became a sea of faces. Half a dozen real estate agencies have also staked their turfs in various parts of the mall to woo buyers to seal deals.
As the developer continued to pick and broadcast the ticket numbers for purchase, anxious buyers had their eyes glued to the numerous television monitors installed at almost every corner of the mall. The overall drawing process proceeded in an orderly fashion.
The developer gave priority for group A which required potential buyers to buy more than two units.
"There is one family that snagged six units in total, which marks the highest number of units bought by one family," said Justin Chiu Kwok-hung, executive director at CK Property.
Chiu said the largest transaction involved HK$70 million, while 90 per cent of the buyers were locals.
"About 65 per cent of potential buyers are below the age of 30; they came with their parents to select flats. Some are young couples who brought their kids as well," Chiu said.
"The big turnout rate is reminiscent of the previous market peak in 1997, but I do not see any bubble risk. In 1997, the mortgage rate was 10 per cent. Today, most buyers are end users and the mortgage rate is low," he said.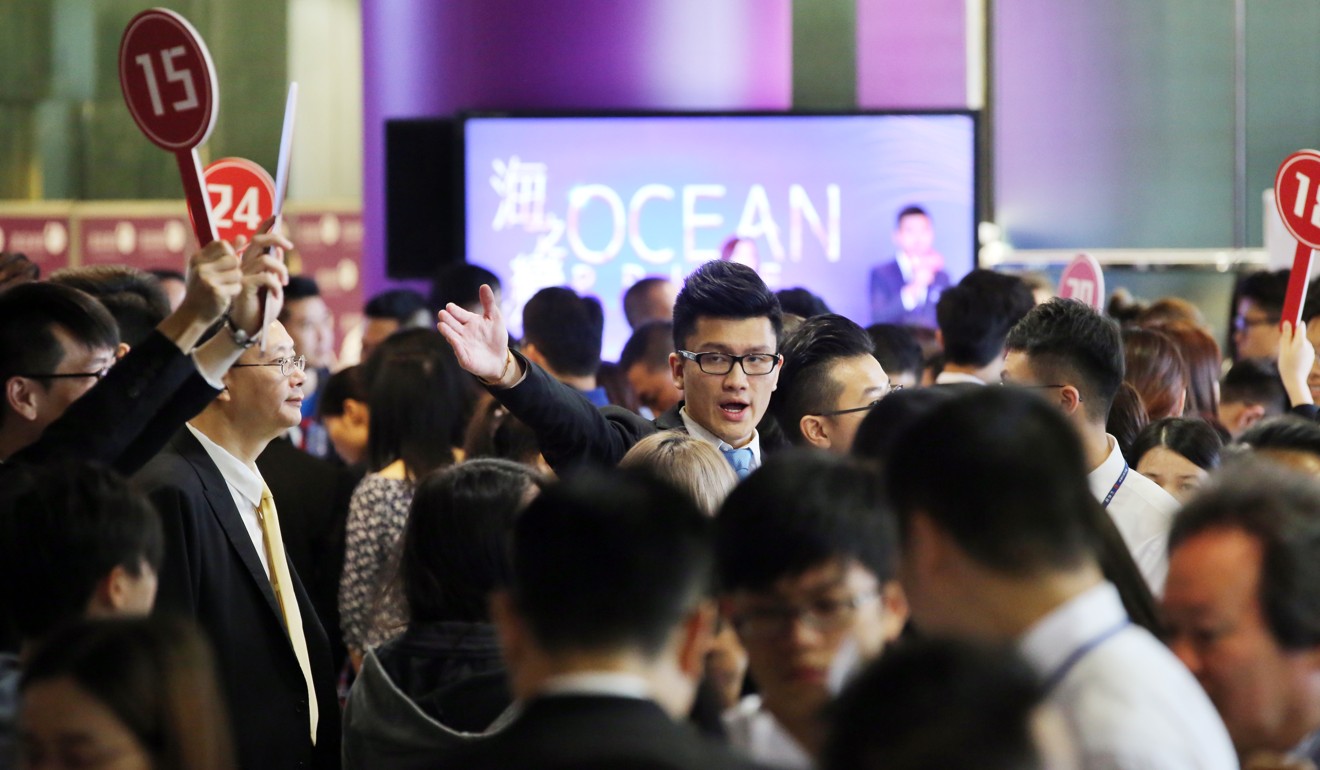 At present, the effective mortgage rate is 2.2 per cent.
All 148 units allocated for group A had been reserved by buyers at about 2pm.
Maggie Due, who is one of the potential buyers, said she and her family received their tickets at around 12 noon after being in the queue for more than two hours.
"Our family is not too concerned about the tighter mortgage rules," she said.
Last Friday, Hong Kong Monetary Authority ordered commercial banks to allocate a larger risk weighting towards their assessment of credit worthiness, while cutting the amount of allowable loans on residential and commercial properties.
The amount of loans allowed for residential property less than HK$10 million in value was also cut to 50 per cent of their value for borrowers with outstanding mortgages from 60 per cent, while lending to homes exceeding HK$10 million was cut to 40 per cent from 50 per cent.
This article appeared in the South China Morning Post print edition as: Cooling measures? What cooling measures?