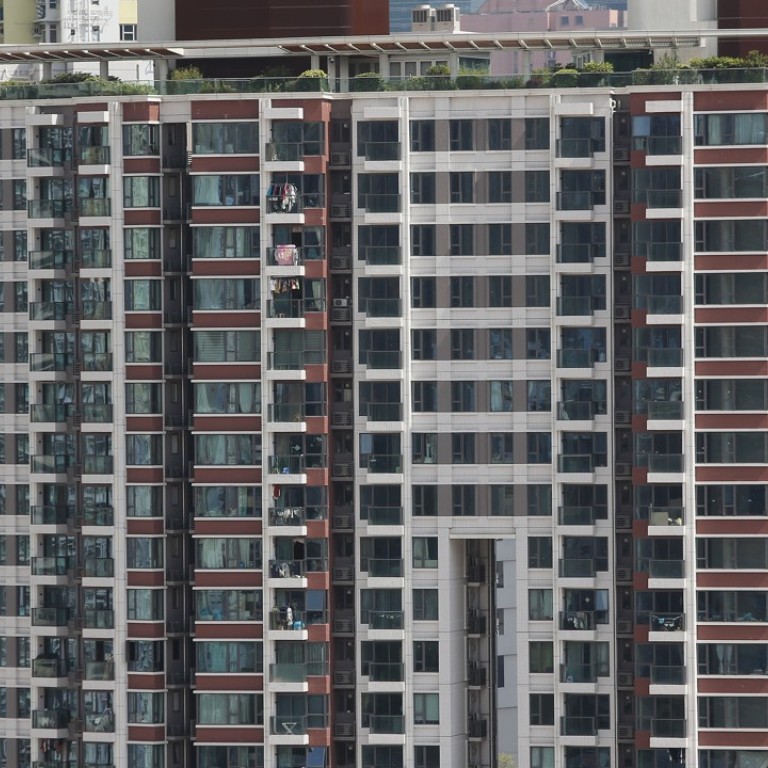 Hong Kong's home prices may fall by half in next 10 years, Deutsche Bank says
Home prices in Hong Kong could fall by nearly half over the next 10 years as a rapidly ageing population coupled with rising supply of new flats will dent demand, according to a report by Deutsche Bank.
"We expect vacancy to surge to 9 per cent, from 4 per cent now, and average selling price to slide 48 per cent by 2026 from current level," wrote property analyst Jason Ching.
As the population ages, fewer households will be able to stretch their mortgages to the maximum tenure of 30 years, the report said.
"We expect only 11.5 per cent of total households will be able to afford an average private housing unit by 2019 from the current level of 16.9 per cent. Moreover, by factoring in upcoming rate hikes, we expect overall affordability to worsen and average selling price to decline by 48 per cent over 2017-26 to restore the supply and demand equilibrium."
Deutsche Bank's forecast come after Hong Kong's top financial officials issued their strongest warning yet to home buyers about escalating risk in residential prices.
Financial Secretary Paul Chan Mo-po said on Monday that "the risk in the property market is very high [and] sentiment in the property market is very exuberant".
However, Ching's view sparked a heated debate among those who widely expect home prices will continue to grow.
Vincent Cheung Kiu-cho, Colliers International's deputy managing director for Asia valuation, said Hong Kong's home prices were unlikely to decline 50 per cent given the city's low unemployment rate and stable economic outlook.
"As an international finance centre, if Hong Kong home prices fall by 50 per cent then so will New York and Tokyo," Cheung said.
Justin Chiu Kwok-hung, executive director at Cheung Kong Property Holdings, said it is hard to make a 10-year projection for the property market.
"The assumption is too speculative. Home prices will be supported by sound economic fundamentals. As long as Hong Kong's economy remain stable, home prices will be positive. And there is no sign of a economic downturn at the moment," Chiu said.
JLL expects capital values for mass and luxury residential prices will rise 10 to 15 per cent this year, with sales activity focused in the primary market over the next six months.
Hong Kong home prices are now nearly 90 per cent above their peak in 1997.
Deutsche Bank said overall housing take-up has declined markedly in the past decade,
mirroring the deceleration in population growth.
"We estimate total housing demand of 338,314 in 2017 to 2026. This compares with new supply of 429,296 over the same period. We expect a private housing supply surplus of 93,781 in 2017-26," it said.
This article appeared in the South China Morning Post print edition as: HOME prices 'could fall by 50pc'