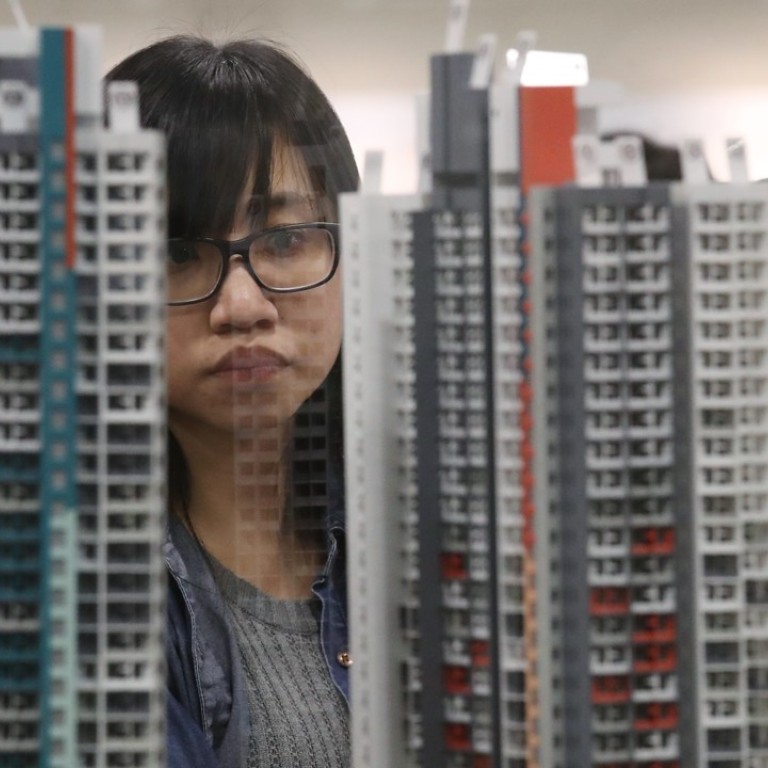 Hong Kong government an 'accomplice' in skyrocketing home prices, says JLL
Hong Kong government's property cooling measures have frozen transactions in the secondary market and distorted overall housing supply, says a major property consultant.
Joseph Tsang, managing director at JLL accused the government of being an "accomplice in Hong Kong's skyrocketing home prices", as sales in the secondary market had been killed by administrative measures.
"Due to a sharp fall of flats being put on sale in the secondary market, home seekers are flocking to the primary market to jostle for new flats. Prices are being driven up by larger demand," he said.
Since the government rolled out a slew of cooling measures in 2012, the number of total transactions had tumbled by half to 73,004 last year. Of the total, deals in the secondary residential market had plunged 46 per cent to 40,466 in 2016 from 2012.
In contrast, the number of transactions in the primary market had jumped 15 per cent during the same corresponding period.
"This will continue to benefit developers with a line-up of new project launches, against an expanding supply pipeline."
In April, home prices in Hong Kong, already one of the most expensive cities in the world, reached new highs, forcing the government and the city's monetary authority to pull out all stops to deflate the bubble. The Hong Kong Monetary Authority was concerned about the ability of the city's financial system to cope with any downturn in the property market.
The HKMA on May 19 told banks to cut the amount of allowable loans on residential property by 10 percentage points, taking aim at owners of multiple homes in the second set of measures taken within a week to deflate prices.
Earlier in the same week, the maximum limit allowed on bank loans to buy a plot of land was cut to 40 per cent of the value of the site, down from 50 per cent. The cap on loans for construction costs dropped to 80 per cent from 100 per cent. And the overall cap on bank financing for the whole project was reduced to 50 per cent of the expected value of the completed properties, down from 60 per cent.
Following the authority's move, four of the city's largest banks raised their mortgage rates by 10 basis points, and cut the ratio of allowable loans.
But JLL remained upbeat about the market outlook, predicting prices for mass and luxury homes to rise 10 per cent to 15 per cent this year.
Lau Chun-kong, international director and head of valuation and advisory services in Asia at JLL, believes the government's latest tightening measures would limit the gearing ratio and increase the cost of land acquisition and property development.
"Local heavyweights, which usually carry lower gearing ratios, will be minimally affected. However, the appetite of small-to-medium sized developers with less robust cash positions could potentially be reduced," he said.
This article appeared in the South China Morning Post print edition as: Secondary market feels the pinch of cooling measures