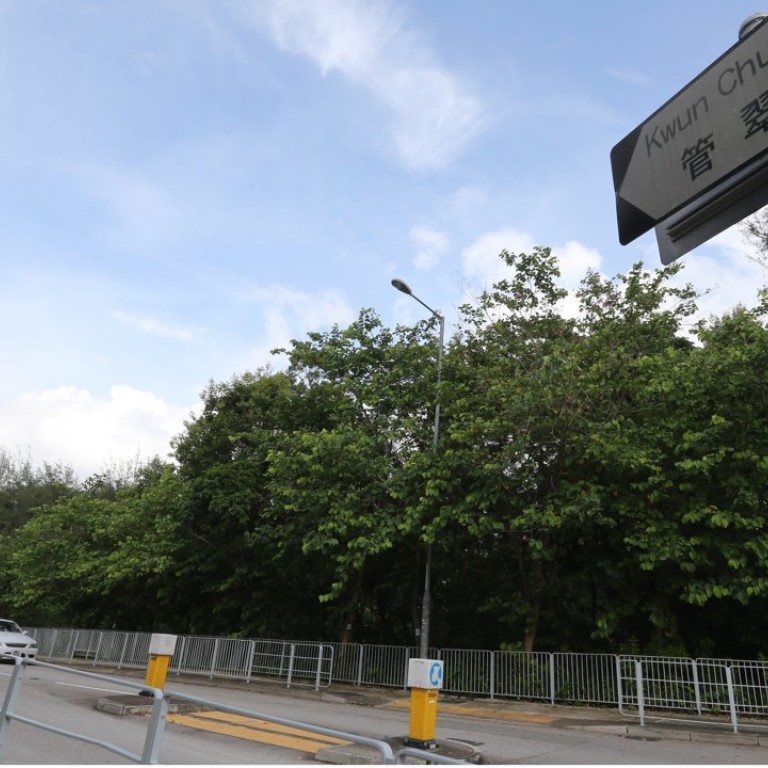 Shenzhen Investment and Road King wins Tuen Mun site for higher than expected HK$3.17 billion
Shenzhen Investment, working in partnership with sister company Road King Infrastructure, beat out nine rival bidders for the Tuen Mun site, paying HK$3.17 billion
Hong Kong-listed Shenzhen Investment, in partnership with it sister company Road King Infrastructure, has won a residential site in Tuen Mun for a higher than expected HK$3.17 billion (US$406.4 million).
The Lands Department awarded the residential site at Area 56 Kwun Chui Road, close to Harrow International School, to Shum King Company on Wednesday.
Derek Zen, co-chairman of Road King Infrastructure said the site would be jointly developed with Shenzhen Investment, which holds a 27.38 per cent stake in Road King -- a home builder and toll road operator focused on the mainland.

"It is Shenzhen Investment's first time to invest in Hong Kong's property market," he said.
Shenzhen Investment, which is the largest listed real estate company under Shenzhen State Owned Assets Supervision and Administration Commission, owns a land reserve that encompasses 8 million square metres of planned gross floor area in the mainland.
The price represents HK$6,700 per square foot, which is 49 per cent higher than the market expectation of HK$4,500 per sq ft and HK$6,000 per sq ft or HK$2.18 billion to HK$2.8 billion.
The site is also 67 per cent above another plot in the nearby area sold to Henderson Land Development for HK$3.63 billion, or HK$4,621 per sq ft in 2015.
The site, designated for residential, will yield a total gross floor area of 472,949 sq ft.
Zen said construction costs for the project would be about HK$4,000 per sq ft.
Together with the land cost, the total investment for this residential project will rise to HK$5.06 billion, or HK$10,698 per sq ft.
Units in the residential project Napa, built by Wheelock Properties, located close to the private estate Hong Kong Gold Coast, were sold for a discounted price of HK$10,000 per sq ft to HK$16,000 per sq ft.
"The winning bid is above our expectation. It indicates developers confidence in the market outlook in the area," said Thomas Lam, senior director at Knight Frank.
Lam estimated the project would need to fetch HK$16,000 per sq ft for the developer to make a reasonable profit.
The joint venture outbid nine rival bidders, largely dominated by Hong Kong developers.
Other mainland developers who bid for the site include Vanke Property (Overseas) which submitted a lone bid, while Shanghai-based Shimao Property Holdings submitted a joint bid with Sino Land.
In February, Road King surprised the market by winning a MTR Corp tender for a residential plot next to the Wong Chuk Hang station in February, through a 50-50 joint venture with Ping An Real Estate Capital, a unit of China's second largest insurer Ping An Insurance.
The joint venture outbid 13 developers including some of Hong Kong largest players. Analysts value the site next to Wong Chuk Hang station at between HK$8 billion to HK$9.8 billion.
This article appeared in the South China Morning Post print edition as: Shum King bags Tuen Mun housing site