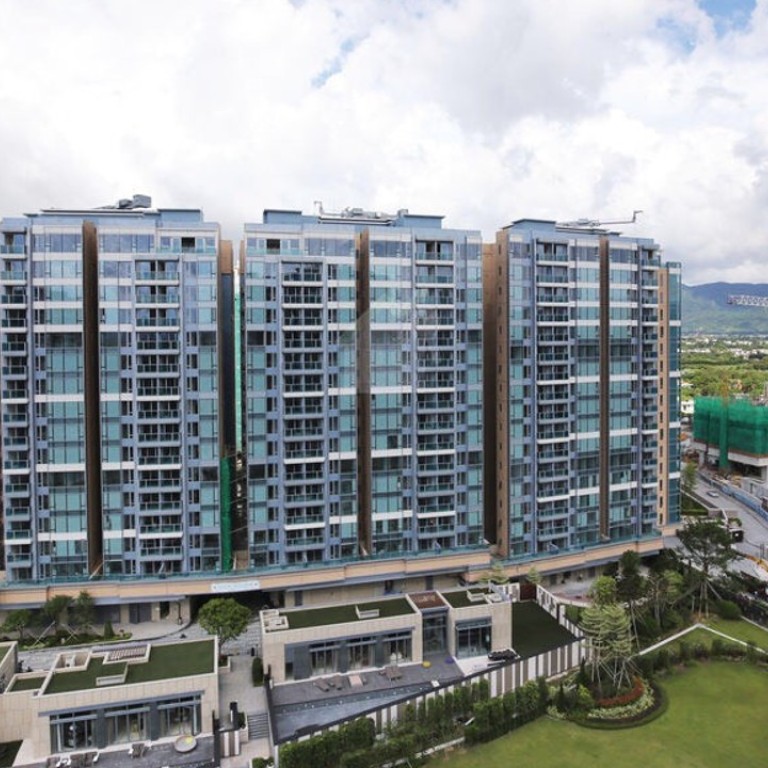 Flats at Yuen Long development nearly sell out
Only five units remain at Sun Hung Kai Properties' Park Yoho Genova, despite gloomy predictions about the Hong Kong housing market
Only five of Sun Hung Kai Properties' 234 units were left at its Park Yoho Genova development in Kam Tin, Yuen Long on Saturday, despite expectations that home prices will drop in the second half of this year.
The project offered 138 units in the first round, with an average price of HK$11,550 per square foot. The 96 units on offer in the second round have so far sold for an average price of 12,500 per square foot, an eight per cent increase. The cheapest one went for HK$5,801,040 for 526 sq ft, and the most expensive for HK$12,264,000 for 925 sq ft.
The developer, Sun Hung Kai Properties, said the price offered to customers was "a discount" compared with prices on the secondary market.
"70 per cent of the buyers are for self use and 30 per cent for investment," said Sammy Po Siu-ming, the residential chief executive of Midland Realty. "And 80 per cent of the buyers come from the New Territories."
In May, Hong Kong recorded the slowest monthly increase in residential property price in four months. The slower pace reflected growing concerns over the prospect of higher interest rates in Hong Kong in the wake of potential hikes by the US Federal Reserve, and a government stamp duty applied in April that has finally started to show its effects.
Industry watchers have predicted that the market would reach a turning point in the third quarter of the year. Louis Chan Wing-kit, vice chairman of Centaline Property Asia Pacific's residential department expects a three to five per cent fall in housing prices in the third quarter, and for large developments in the New Territories to be hit hardest. Chan said the market also feared that Chief Executive Carrie Lam Cheng Yuet-ngor would launch new cooling measures.
Chan's estimate is less drastic than that of Deutsche Bank, which expects Hong Kong home prices to fall by nearly half over the next 10 years due to a rapidly ageing population and a rising supply of new flats.
Credit Suisse has put an underweight on Hong Kong developers' stocks, saying that "lower secondary volume and prices are signals of a weakening market and growing resistance", according to a report issued on June 26.
However, Po from Midland Realty said: "I expect Hong Kong first-hand residential property will remain stable in the second half, as the demand is still there. And the secondary market will see a three per cent rise, as I seldom see owners who want to cut their price for a flat sale."
Additional reporting by Sandy Li