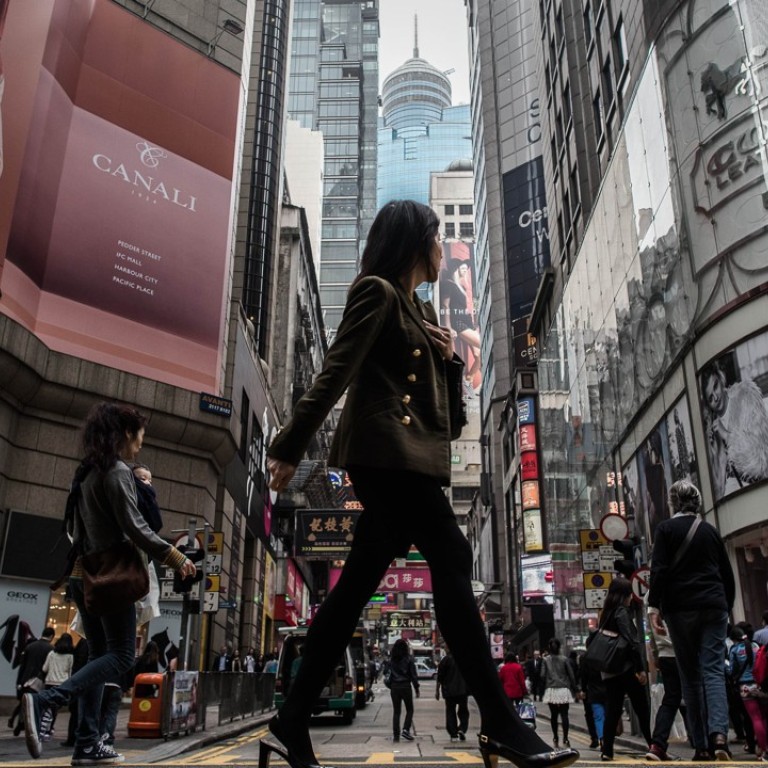 Update

|
Property agents see an unusual trend in Central's retail leasing market
Many of the big international brands that signed leases at the top of the market a few years ago are willing to hand over to newcomers, as the city's retail slump continues
The inside word going around Hong Kong's property circles is that retail space in Central is available to any global retailer for the taking, as existing tenants will be happy to move out to cheaper locales to survive the city's retail slump.
Property consultants said an influx of global brands bidding up retail rents by taking up large spaces for their flagship stores in 2013 now found themselves in trouble, as the sector is hit by dwindling footfall and weakened spending for luxury goods.
Helen Mak, senior director and head of retail services at Knight Frank, said now is a good opportunity for retailers to expand as landlords are willing to lower rents.
"There is a black joke circulating in the industry. International brands can have shops anywhere they want in Central as existing tenants will be happy to give up their spaces at any time," she said.
For the past three years, Hong Kong's retail market has been hard hit by the falling in tourist arrivals from the mainland and yuan depreciation. Retail spending for jewellery, watches, and other valuable goods plunged 30 per cent to HK$29.7 billion (US$3.8 billion) in the first half this year, from HK$52 billion in the same period in 2013.
Retailers are seeking a 50 per cent rent cut in order to justify for lower sales projections amid weakening spending for luxury goods, she said.
"Although landlords are willing to offer more room for negotiation, major brands still need to secure approval from their headquarters which is getting tougher in terms of cost control. In general, international brands will spend about HK$10 million to HK$20 million for decoration whenever these brands open a new store," she said.
Landlords at Russell Street, Causeway Bay, one of the world's most expensive locations for retailers, as well as the tourist hub of Tsim Sha Tsui, have cut rents by as much as 60 per cent to lure new tenants.
Meanwhile, landlords in Central appear to be receptive to negotiating.
Puyi Optical recently leased a 1,300 square foot shop at Pedder Street for HK$600,000 per month, about 60 per cent less than the previous tenant Vertu, a British luxury mobile phone brand.
"There are large shops along Pedder Street and Queen's Road Central which have remained empty for nearly one year," Kevin Lam, executive director at Cushman & Wakefield said.
Currently, there are 110,000 square feet spread among 13 ground level shops available for lease along two of the most sought after streets, he said.
Five of them are immediately ready for occupation, while eight other locations are currently occupied by existing international brands which are keen to surrender their spaces, he said.
"Most of them are global brands that sell high-end fashion and luxury watches and jewellery with leases due to expire next year. But they still want to exit as sales remain bleak," he said.

Tenants exercising a lease kick-out option will trigger a "lease termination charge" as a compensation for landlords.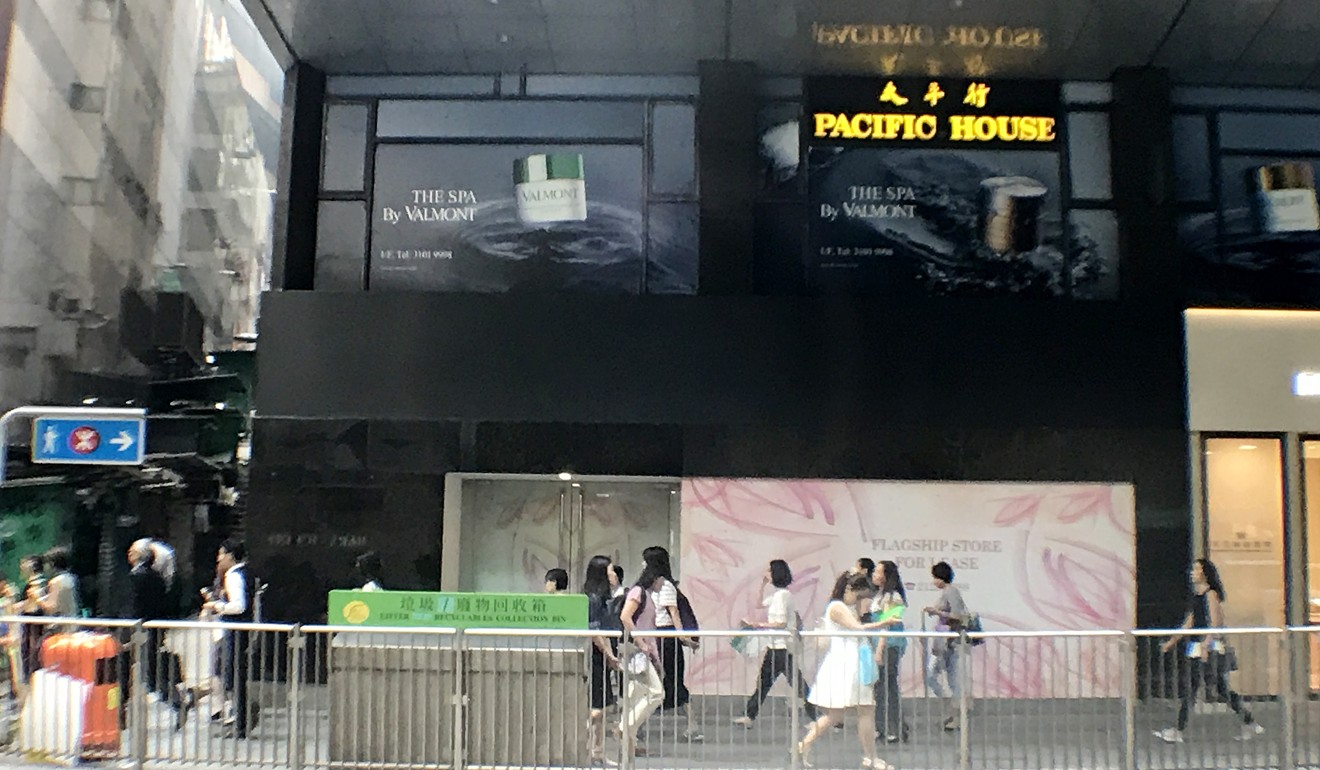 United States fashion chain Abercrombie & Fitch closed its four-storey flagship store at Pedder Building, Central in November ahead of its lease expiry in 2019.
The company incurred a lease termination charge of approximately US$16 million, according to a statement by A&F at the time.
Lam said some retailers leasing 1,000 to 8,000 sq ft shops would be facing lease break penalties of "tens of millions". Many are paying monthly rentals of HK$3 million to HK$7 million.
"Not many retailers can afford such large shop spaces except big brands. However, local spending is focused on mid-price products rather than luxury items," he said.
Massimo Dutti, owned by the Spanish fashion group Inditex, is one of fashion brands rumoured to be seeking an exit ahead of its lease expiry next year. Inditex is also owner of Zara.
The retailer, according to sources, is in talks with a sport brand to take over the 7,000 sq ft space at 50-52 Queen's Road Central at less than HK$2 million a month.
The shop opened in 2015, paying HK$3 million in rent per month, 50 per cent higher than that of previous tenant Esprit.
This article appeared in the South China Morning Post print edition as: shop landlords in central seen willing to lower rents