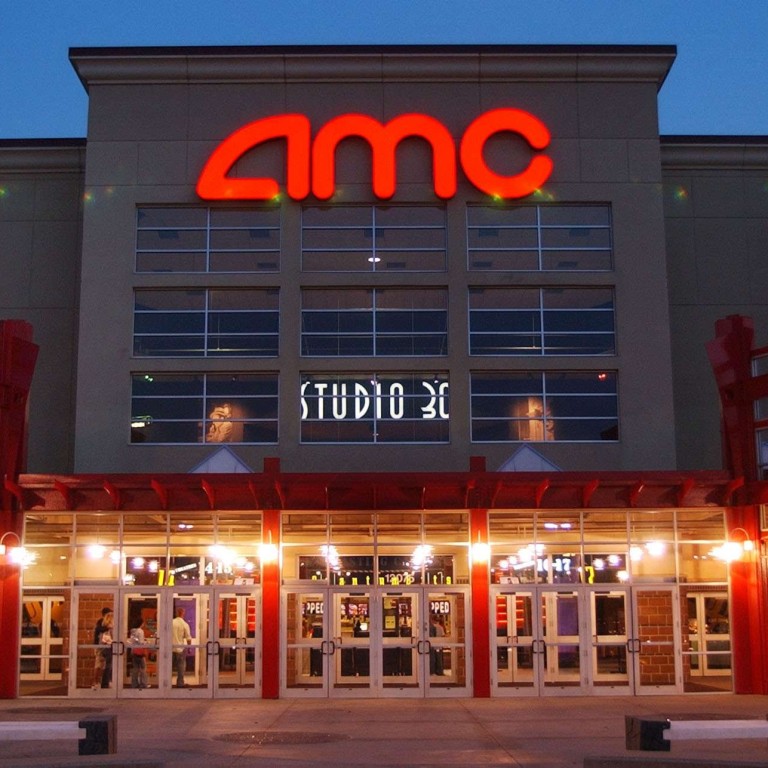 Explainer: Here's what's in Wanda and Sunac after China's largest single property deal
Wang Jianlin, China's wealthiest magnate, this week announced a surprise sale of the majority of his hotel and tourism portfolio for 63 billion yuan to Sunac China.
After his disposal, Wang's business empire still encompasses more than 200 shopping malls and plazas across China, covering an estimated 33.9 million square meters (364 million square feet). He remains the operator of the world's largest cinema chain, comprising 8,200 screens around the world under the AMC brand, and about 450 screens under the Hoyts brand in Australia and New Zealand.
The disposal is a course reversal for the 62-year-old magnate, who'd been on worldwide shopping spree since 2012. The sale may have been prompted by an instruction last month by the China Banking Regulatory Commission, which ordered banks to look closely at their loans exposure to asset buyers including Wanda.
While nothing had been found amiss so far, the extra scrutiny has compelled Wang to act. He had barely put the finishing touches to his US$6 billion Harbin Wanda City ski resort, which opened two weeks earlier boasting the world's largest indoor ski slope, than selling the majority of his hotels and theme parks.
After the sale, Wanda still owns a Madrid football club, the organiser of the Iron Man series of triathlon races, and the Hollywood studio Legendary, as well as one of the world's biggest makers of luxury yachts. Legendary's recent movies include Kong: Skull Island co-produced with Tecent Holdings' movie unit, and The Great Wall co-produced with Atlas Entertainment.
Sunac, founded by Shanxi tycoon Sun Hongbin, has spent at least 124 billion yuan (US$18 billion) in the last year snapping up land bank and property projects around China, including Wanda's hotels and theme parks.
The purchase would bolster Sunac's land bank by about 70 per cent, or 50 million sq m, based on the details released this week. That gives the company 123 million sq m of total land bank.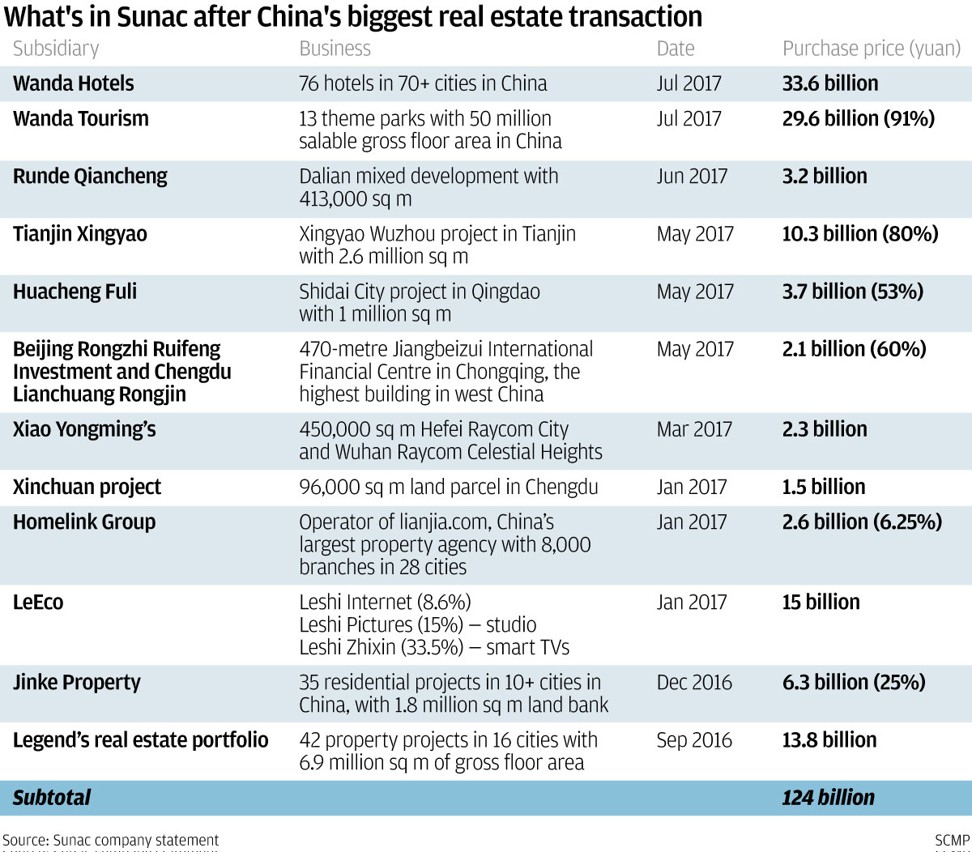 Sunac was founded in 2003 by Shanxi tycoon Sun Hongbin. His shopping spree -- so far confined to assets within China -- have mostly been concentrated in all segments of the real estate industry, spanning offices, residential projects, retail malls and hotels.
The asset buyer strayed in January, when he paid 15 billion yuan for takes in several units of LeEco, the company founded by fellow Shanxi entrepreneur Jia Yueting. With the purchase, Sun would own stakes in an internet company, a movie studio, and the producer of smart interactive televisions.