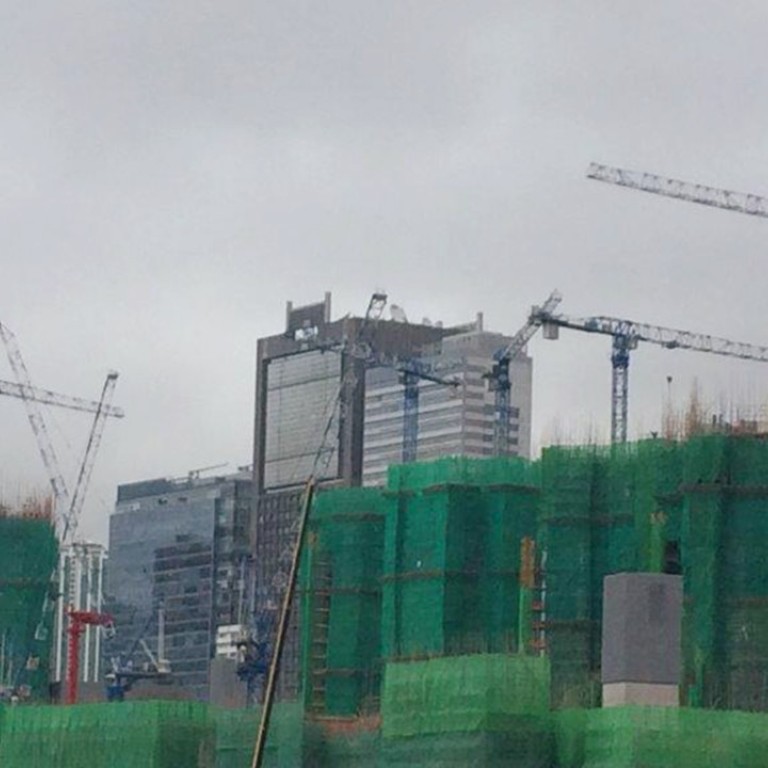 Demand cools at Cheung Kong's Tsuen Wan project as more buyers stay on sidelines
Cheung Kong Property, one of Hong Kong's largest apartment builders, reported declining demand at its latest project for the second weekend in a row, as record prices and a pipeline of new homes drove buyers to the sidelines.
The Ocean Supreme complex at the Tsuen Wan West subway station sold 171 units, or about 83 per cent of the apartments on sale, as at 4:30 pm on Saturday. Last weekend, 390 units, or 95 per cent of the total, had been sold by the same time.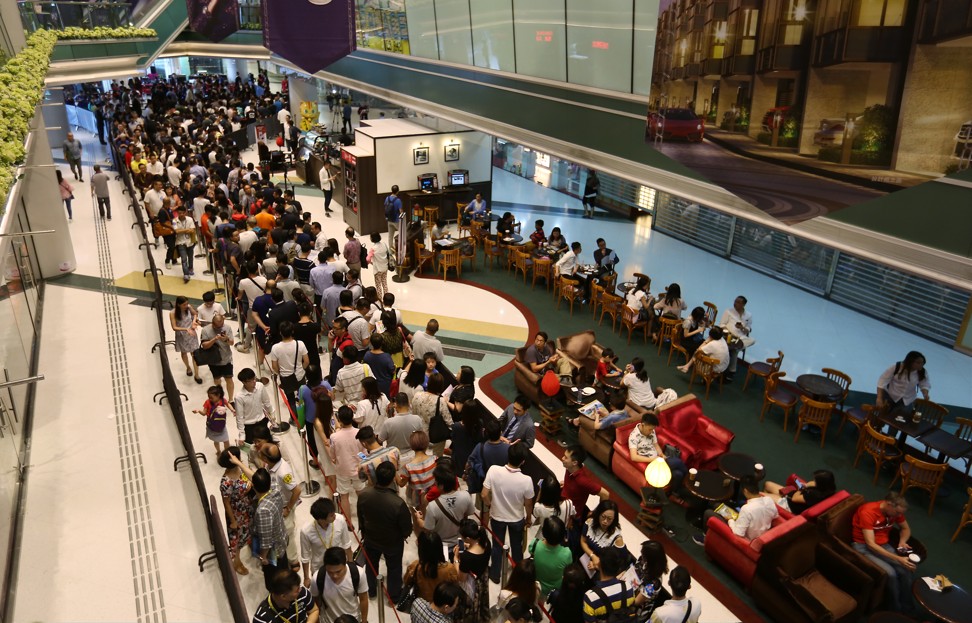 "Sales in Phase II were weaker than Phase I" because buyers are no longer rushing into the market, said Sammy Po, chief executive of Midland Realty's residential department. "Investors are also more alert in making their purchase decisions, as home prices have been rising too quickly."
The clearer sign of slowing demand may let the city's government and monetary authority breathe easier, amid concern that the world's costliest property market was exerting pressure on banks, and pushing home prices beyond the reach of more people.
Cheung Kong put 205 units of Ocean Supreme on the market at an average price of HK$17,000 per square foot, unchanged from last week. The cheapest unit, measuring 503 sq ft, was listed at HK$7.32 million. About 4,000 buyers registered their interests, fewer than the 6,500 who thronged last weekend's sale.
Buying interest may have been dented by warnings by analysts such as Bocom International, with its June forecast that Hong Kong's residential prices could plummet by 30 per cent in the next six to 12 months, citing US balance sheet reductions, China's liquidity tightening and increasing property supply.
Still, the Tsuen Wan project had been good for Cheung Kong, with the 1,500 units of Phase 1 Ocean Pride and Phase II Ocean Supreme raking in HK$15 billion in proceeds since May.
This article appeared in the South China Morning Post print edition as: Demand slows at latest Cheung Kong flat sale