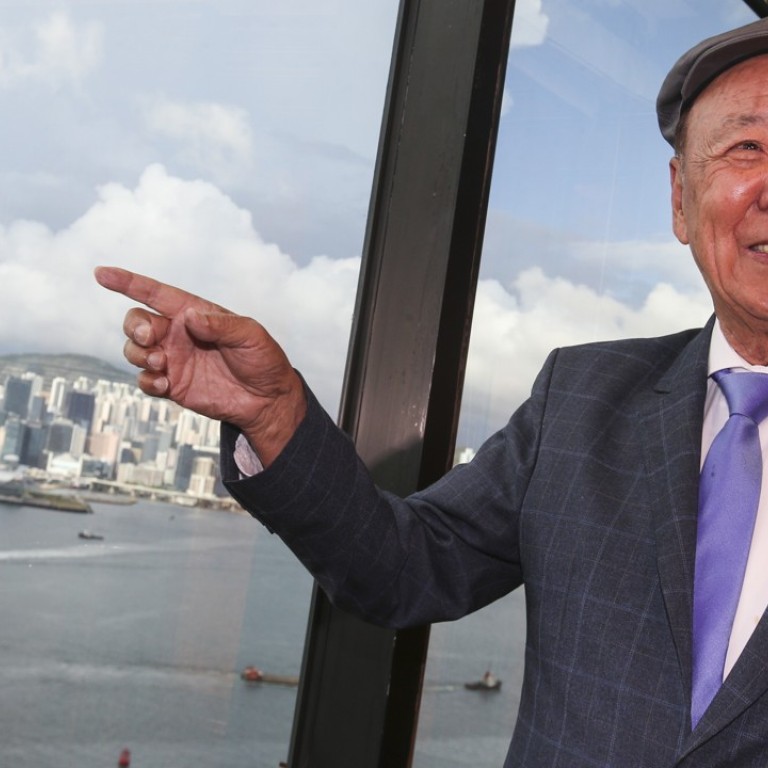 Tycoon to return Hong Kong's largest quarry site to government for building 10,000 homes
Tycoon Lui Che-woo, a pioneer in Hong Kong's quarrying industry who later built his wealth in the property and casino industries, will hand back to the government the city's largest quarry site to make way for development of nearly 10,000 new apartments.
K. Wah Construction Materials (KWCM), renamed Galaxy Entertainment Group in 2005 and 41.2 per cent owned by Lui – was granted Hong Kong's first contract quarry rights at Anderson Road, East Kowloon in 1964. The company will give up the quarry when the contract expires at 2pm Wednesday.
The company name change was to reflect the shift in business focus from supplying aggregate and concrete to casino operators to being a casino owner after K Wah bought the Galaxy Casino for more than HK$18 billion in 2005.
Lui, ranked by Forbes magazine as Hong Kong's sixth-richest man this year, saw his wealth increase 50 per cent to US$15.2 billion since 2016, thanks largely to a recovery in casino revenue.
"In the past 53 years, the Anderson Road quarry has supplied rocks and aggregate for nearly one-third of the city's construction industry and infrastructure projects," said Lui. These included Kai Tak International Airport and the Hung Hom Cross Harbour Tunnel in the 1970s, and more recently the Hong Kong- Zhuhai-Macau Bridge, the high-speed train project, and the Shatin-Central Link.
The quarry has produced an estimated 100 million tonnes of rocks and aggregate for construction.
"I'm very pleased to see the quarry will be transformed into housing projects to accommodate 10,000 people," Lui said. "This big parcel of land has a spectacular view over Tsimshatsui and Lei Yue Mun, views of the mountains and the sea."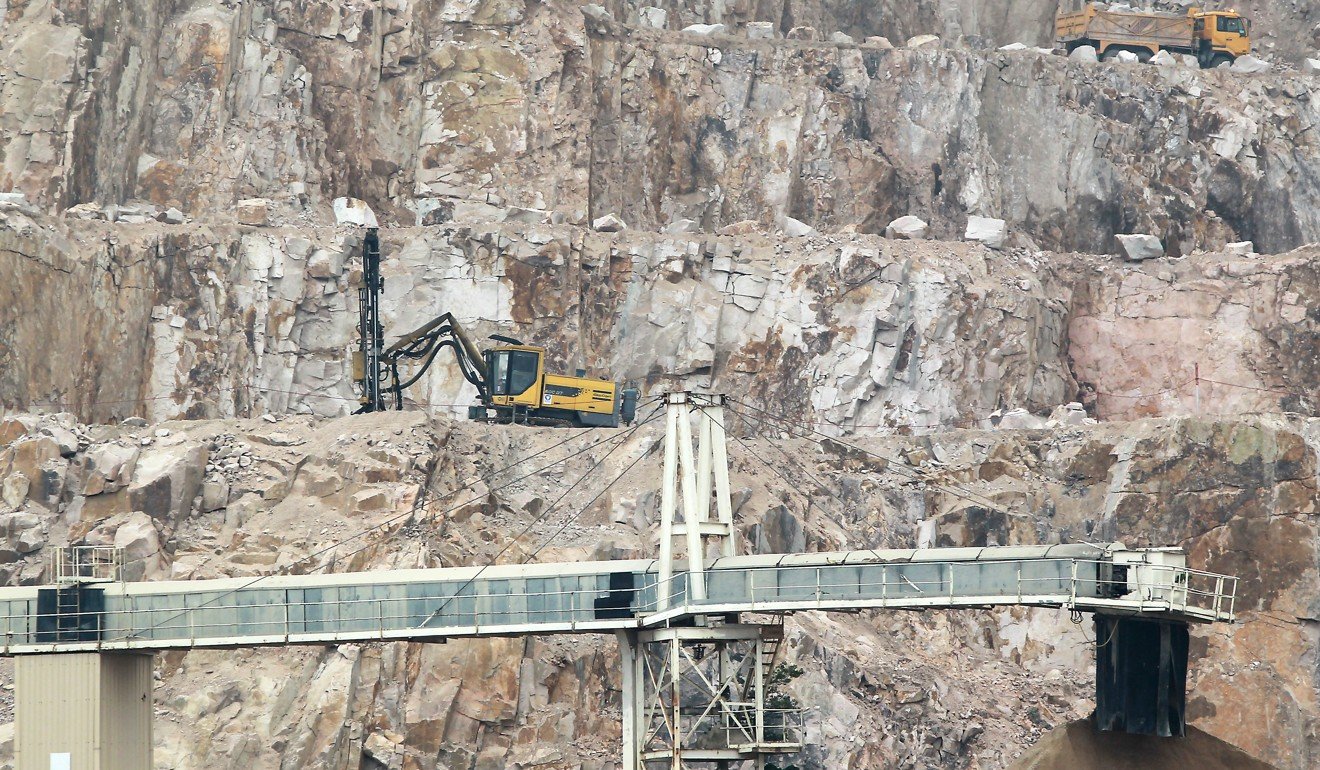 The housing project at the quarry was designed to accommodate 25,000 residents in some 10,000 flats - 80 per cent of which would be private, according to the government.
The sitewould be available for development in 2019, said the government's Development Bureau.
Lui said he would definitely bid for the plot when the government offers it for tender.
Vincent Cheung Kiu-cho, deputy managing director of valuation and advisory services for Asia at Colliers International, expects the site will draw keen bidding as such a large plot of land in urban areas is rare.
"This parcel of land will be significant in meeting the housing target," he said.
Cheung projects the site, near the proposed Sau Mau Ping MTR station on the East Kowloon line, could fetch HK$11,000 per square foot.
Flats at Aria development, the nearest housing project to the quarry, are currently going for between HK$15,000 to HK$17,000 per square foot, he said.
The number of quarry operators in Hong Kong has come down from 70 in the 1960s to only two today, amid the rapid development of public housing.
Seven years ago, K Wah group moved its production plant that processes aggregate material to a site in Huizhou in Guangdong province, Lui said.