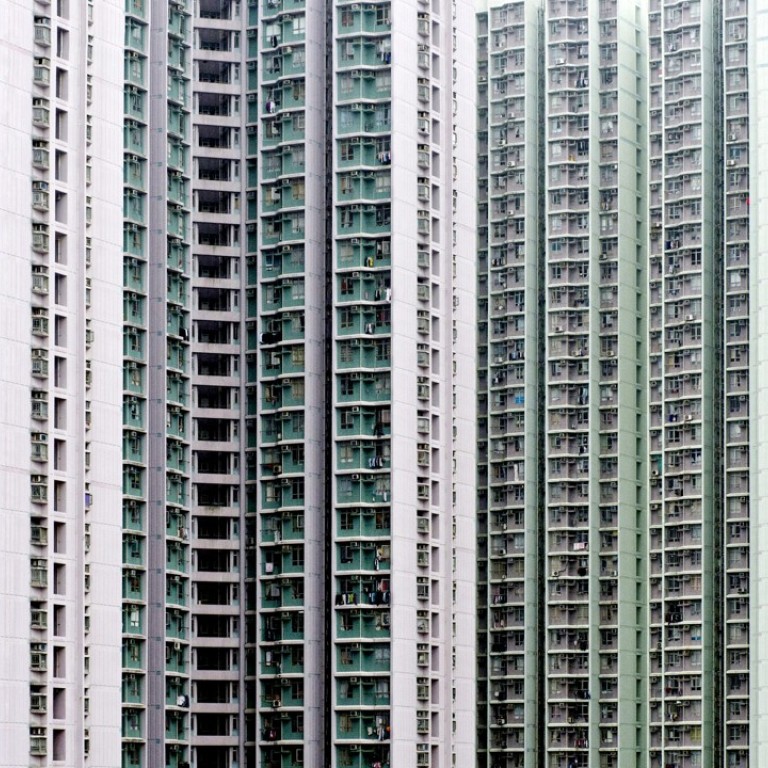 Update
Hong Kong home prices rise for 15th straight month to a record, but at a slower pace
The monthly home price index, which represents movements in the second-hand property market, rose 0.69pc to 336.1 in June, compared with 333.8 in May
Hong Kong's residential property prices, already the world's highest based on square footage, rose in June for the 15th straight month to a record, but at a slower pace.
Analysts predicted the city's housing market will consolidate after a sharp rise in the first six months.
The monthly home price index, which represents movements in the second-hand property market, rose 0.69 per cent to 336.1 in June , compared with 333.8 in May , according to the Rating and Valuation Department's data. Year on year, home prices jumped 21.6 per cent in June.
The momentum slowed compared with the growth of 1.21 per cent month-on-month in May and 2.67 per cent in April.
Derek Chan, head of research at Ricacorp Properties, said home prices have gone up 8.5 per cent since January.
"The pace of growth will slow, taking into account new supply available in the second half. We will see prices fluctuate in the remaining months," he said.
There are 14,800 units available for sale in the remaining months of the year, according to Ricacorp's estimate.
JLL noted a new trend is developing in the market amid a slowdown in the sales velocity of new projects in recent months and rising flat supply could stir up competition for potential buyers.
The market has seen some developers resorting to sell their developments in bulk to realise gains for other investments in future.
In its latest Hong Kong Residential Market research, it said investment in turn-key residential buildings so far this year totaled at least HK$ 4 billion.
"Aside from the interest from mainland developers, demand from both local investors as well as investment funds for en-bloc residential properties could also grow for some niche housing products, such as elderly homes, student or co-living accommodation," said Ingrid Cheh, associate director of research at JLL.
" In view of the changing demographics of Hong Kong's population, prices are now at record-high levels, and the market should see more opportunities arising from developing rental housing options that can cater for a cohort's specific needs,"she said.
Two weeks ago, veteran property investor Tang Shing-bor, known for his extensive holdings of retail shops, bought the 356-unit TPlus development for HK$1.2 billion (US$153 million) from Asia Allied Infrastructure Holdings, formerly known as Chun Wo Property Development, to convert into residential units.
Prices at TPlus with size area starting from 128 square feet (12 square metre) will be the smallest of Hong Kong apartments when the development is due for completion in September 2018.
Tang Yiu-sing, the son of Tang Shing-bor, said earlier he planned to retain the project for leasing rather than sale.
Tang Shing-bor also bought another residential development, Patina , in Kowloon City for HK$1.3 billion from Phoenix Property Investors, and Soundwill Holding sold its COHO developement in Causeway Bay for HK$455.62 million.
With sales slowing , the number of mortgage applications in June also dropped month-on-month by 1.2 per cent to 14,654, according to data released by Hong Kong Monetary Authority (HKMA) on Monday.
The ratio of new mortgage loans priced in line with HIBOR increased from 95.2 per cent in May to 95.9 per cent in June. The ratio of new mortgage loans priced with reference to the best lending rates decreased from 1.7 per cent in May to 1.6 per cent in June.
The outstanding value of mortgage loans increased month-on-month by 0.9 per cent to HK$1,160.9 billion at end-June.
HKMA added there were no residential mortgage loans in negative equity as of June.
This article appeared in the South China Morning Post print edition as: Home prices up for 15th straight month, but at a slower pace