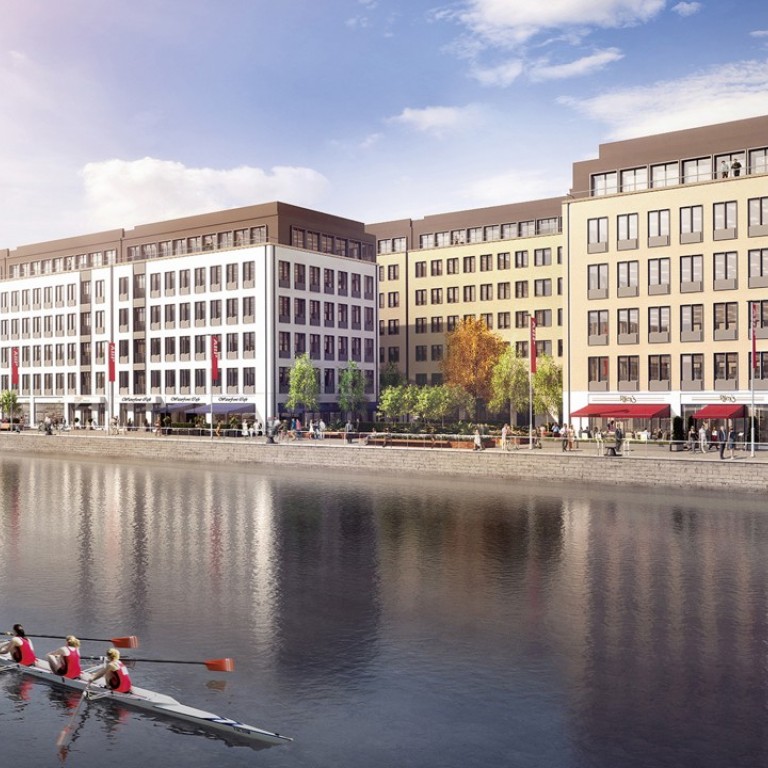 Chinese firms not deterred by Brexit or Beijing's tighter capital controls, says docks developer
Developer of new east London financial and business district sees growing interest from Chinese firms
Mainland Chinese and Asian companies are eyeing investments in east London despite fears over Brexit and Beijing's crackdown on high-profile overseas deals, ABP Global Holding Group said.
Firms from China, Taiwan, Hong Kong and India have acquired or reserved 60 per cent of total office space, or 33,388 square metres, in the first phase of the Royal Albert Dock project, Sam Crispin, chief executive officer of ABP's Hong Kong sales unit told the South China Morning Post.
Costing £1.7 billion (US$2.2 billion), the revival of the 137-year-old dock in East London, seen as the city's third financial and business district, aims to attract Chinese and other Asian firms looking to expand into Europe. ABP, founded in 2003, is a privately held Chinese developer of economic zones, including the Royal Albert Docks project.
Beijing's crackdown on capital outflows and debt-fuelled overseas acquisitions by aggressive conglomerates has not deterred companies interested in moving into Royal Albert Dock, said Crispin, who led PwC's urbanisation team and real estate business advisory services before joining ABP this year.
"The concern is where Chinese banks have been lending to fund overseas acquisition, whether that's a risky thing to do or not, and how future acquisitions will be funded in what's perceived to be a less risky way," he said.
The latest State Council directive issued on Friday restricting Chinese overseas investments in property, hotels and sports clubs is likely to have limited impact on the project, Crispin said on Monday, as ABP primarily targets "companies that already have operations in Hong Kong and other Asian countries" and hopes "to attract owner occupiers."
Unlike landmark buyers such as sauce maker Lee Kum Kee, which bought London's "Walkie Talkie" tower in July, potential and existing Chinese buyers of ABP's project are mostly smaller firms, financed in a less risky way and making "smaller investments that are below the radar" of Beijing, Crispin said.
Hong Kong firms are on a buying binge for British properties this year, spending nearly US$3 billion in the first quarter, a 256 per cent jump from US$842 million in the same period last year, JLL data shows.
Mainland China and Hong Kong were the third and fourth biggest global sources of cross-border investments in real estate in the first half of 2017, putting US$6.2 billion and US$4.9 billion into foreign properties respectively, according to JLL.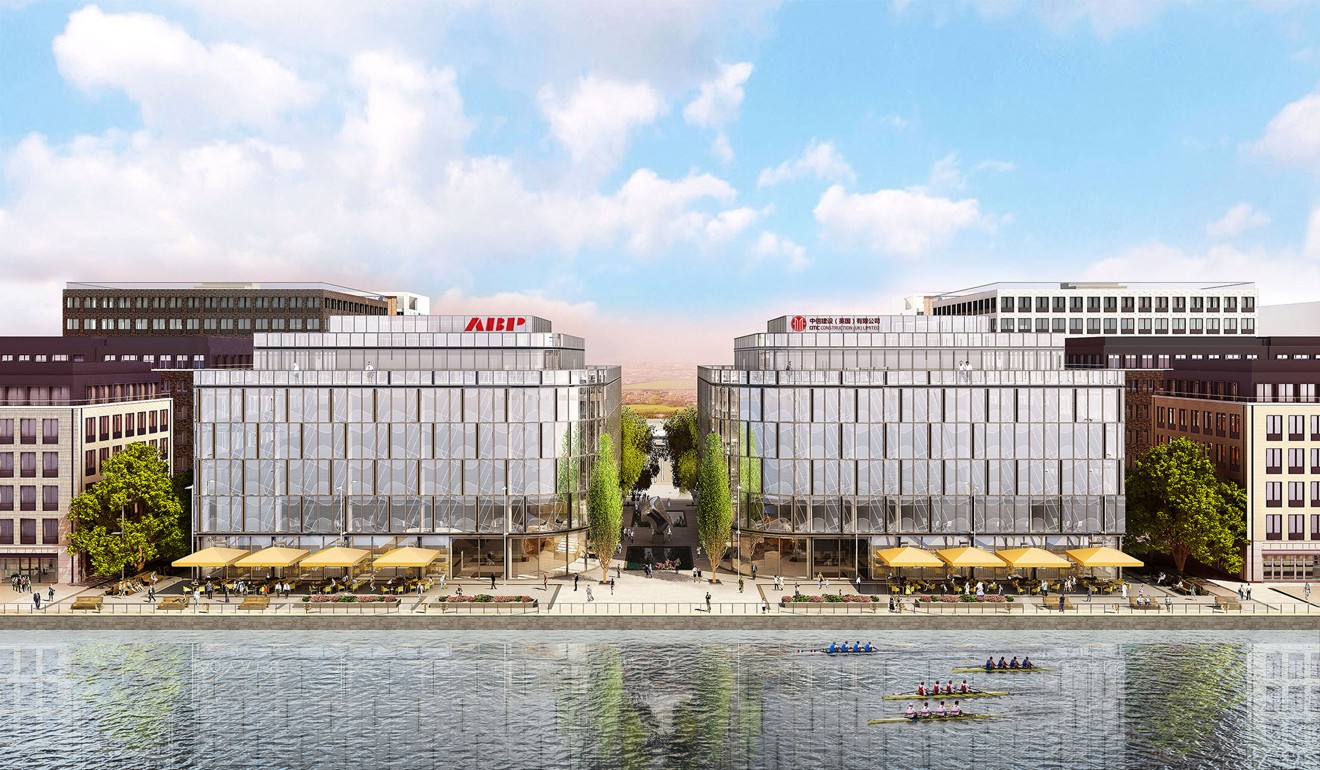 The falling sterling and the nearing completion of the project has seen an increase in investment inquiries from firms since the UK Brexit referendum, Crispin added. Sterling has weakened 13 per cent against the US dollar and 12 per cent against the yuan since the Brexit referendum in June 2016.
Brexit is "nothing more than a speed bump on the road" to Asian firms acquiring British commercial real estate, Crispin said.
Although the terms of cross-border trade in Europe remain uncertain amid the Brexit negotiations, "life goes on, and business goes on," Crispin said. Chinese firms have to go overseas and compete in the international markets "to continue their rate of growth", he added.
Apart from one large 10,000-square-metre building bought by Citic Group, an equity stakeholder in the dock project, 12 reservations for smaller office buildings in the first phase have been made. The smallest building is around 1,600 square metres, making it easier to swallow for inexperienced outbound Chinese firms.
ABP broke ground on the first phase of the Royal Albert Dock project in June, and expects to complete it in 2018. Crispin declined to disclose the investors and prices of the project buildings, as reservations are still being turned into contracts.
The property investment market has globalised since the 2008 financial crisis, Crispin observed, as many companies have shifted focus from only local markets to overseas ones, driven partly by more transparent market information and the rise of global property agencies and consultancies.
This article appeared in the South China Morning Post print edition as: Chinese interest strong in East London project