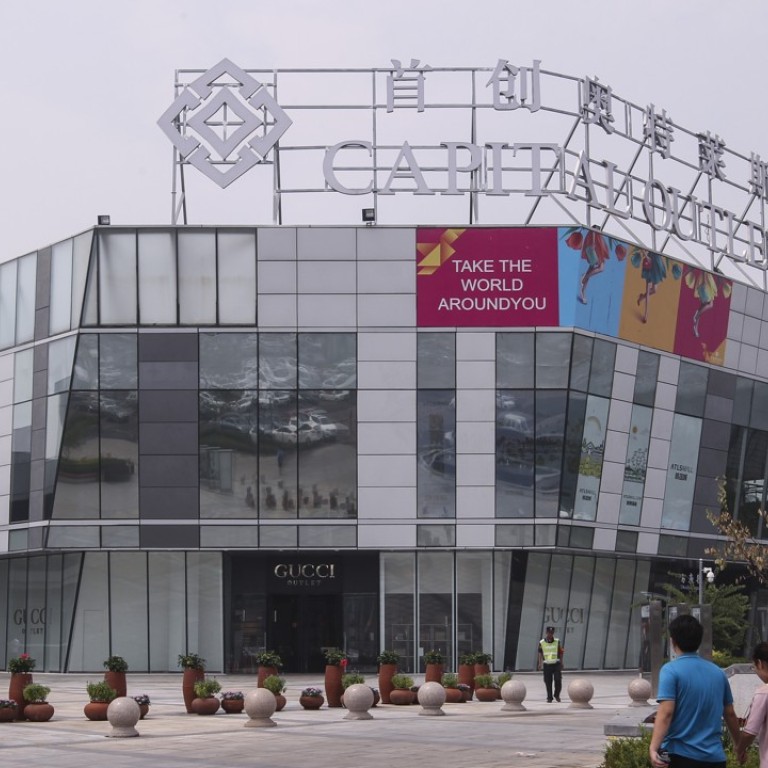 American strip malls are coming to Beijing, as urban sprawl expands to outer suburbs
Malls move further out to serve Beijingers living outside the fifth ring road
On Saturday afternoons the car park outside the shopping mall is packed with vehicles. Shoppers jostle with each other in outlet stores selling brands such as Hugo Boss, Gap and Nike. Nearby, parents supervise toddlers playing on slides among tropical plants in a children's playground.
This typical suburban scene could be anywhere in middle America, but it is now an increasingly common sight in China's biggest cities like Beijing and Shanghai. As these megacities get bigger and bigger, shopping centres are moving even further away from the downtown.
An example is the above-mentioned one developed by state-owned Beijing Capital Group, featuring 110,000 sq m of US-style factory outlets offering big discounts from major brands. Located 37 kilometres from Tiananmen Square and off the Beijing-Hong Kong-Macau Expressway, Beijing Capital Outlets attracts not only local Fangshan residents but also those in western Beijing and neighbouring Hebei province.
"When the outlets opened four years ago Fangshan locals made up 70 per cent of the visitors. Now they just make up 30 per cent," said Yang Xinwei, marketing head of the outlets. He said the number of shoppers is particularly heavy on Saturday and Sunday, which outnumber the weekdays combined.
Private cars have become the preferred mode of transport for China's middle class families that look forward to driving and shopping outings on weekends, just as Americans have been doing for decades. And this means mall operators can build their centres further away from the city and public transport links.
Average spending per visitor has reached 800 yuan, and is even more during the high season.
"People drive a long way to get here and find many brands are offering 30 to 70 per cent discounts, so their shopping appetite greatly increases," Yang said.
Beijing Capital said its outlet sales have grown 30 per cent per annum since 2013, putting it among the top 10 outlets nationwide in terms of sales.
Other shopping mall operators in Beijing's far flung suburbs are enjoying similar success, despite the impact of e-commerce. That parallels the recent shift in the city's population spread. A dearth of new residential supply, as well as skyrocketing home prices in the inner city, are pushing people further away, creating booming but unknown towns outside of Beijing's fifth ring road. More than half of Beijingers, or 11 million people, now live outside the fifth ring road, according to a 2015 census, creating enormous business opportunities.
Changyang, where Beijing Capital Outlets is located, is one such community. In 2013 it was a brand new suburb offering new homes priced at a few thousand yuan per square metre, cheap enough to attract Beijingers unable to afford to live downtown. But with few amenities, the occupancy ratio was as low as 10 per cent.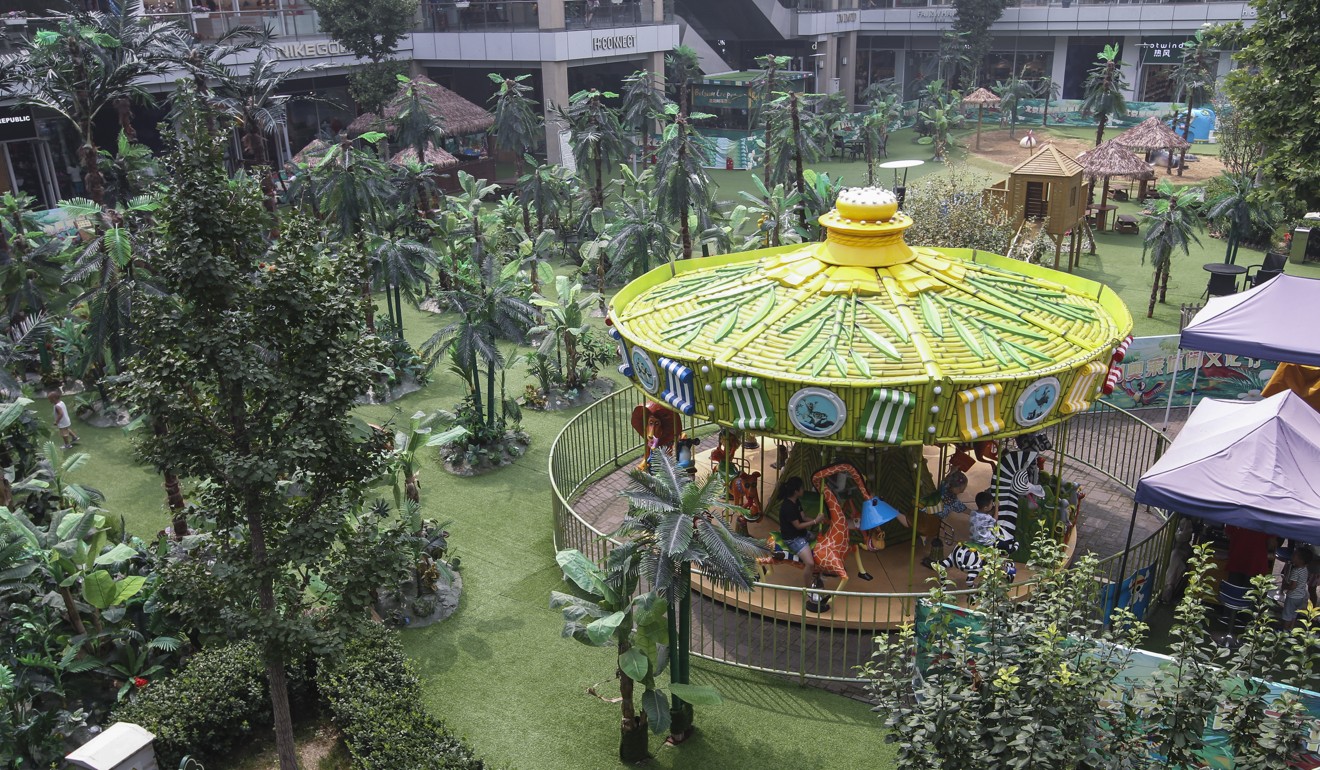 After more malls were opened and people flocked into the area, home prices soared to their current level of 50,000 yuan per square metre. Mainland Chinese developers China Vanke, Cofco Property and Greenland competed with each other to build malls in Changyang to boost the selling prices of their residential projects.
Outer suburban malls also cater to the specific demands of nearby residents, such as families with children. Longfor Properties saw such an opportunity with its second Paradise Walk shopping complex in Beijing, dedicating 12,000 sq m out of its total 150,000 sq m of floor space to children, with facilities ranging from toddler education centres and piano schools to after school care services.
The complex opened last July in Daxing, 30 kilometres south of Beijing, and is home to a burgeoning population of young home buyers and renters who commute downtown to work. In its first year of operation, daily pedestrian traffic hit 60,000 and revenue reached 1.2 billion yuan.
Beijing Capital officials said they are building another mall adjacent to its Changyang outlets to accommodate more fast fashion brands, supermarkets and featuring restaurants to offer immersive experiences for customers.
This article appeared in the South China Morning Post print edition as: suburban shopping malls boom in china