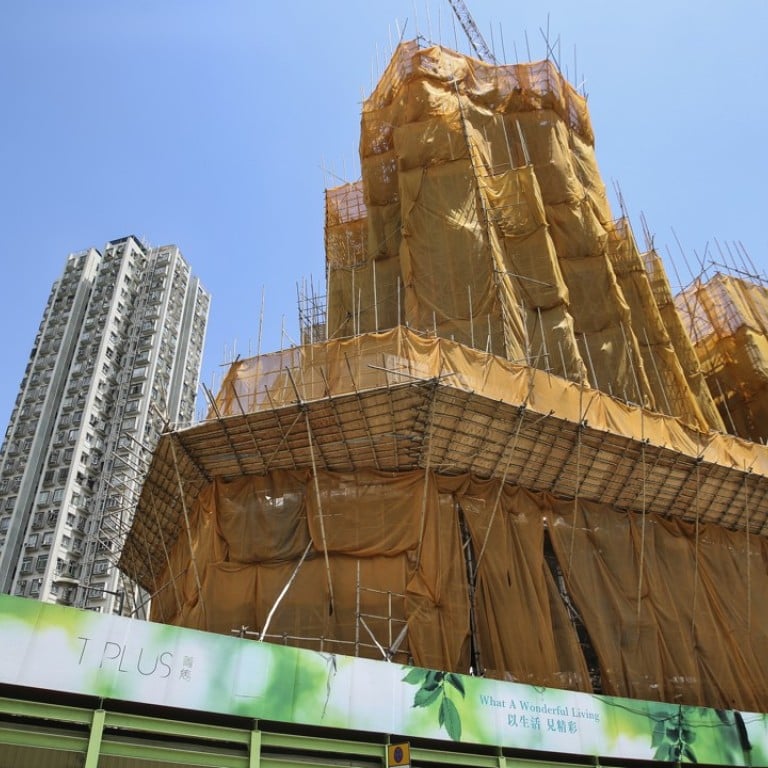 Smaller developers react to slowing market by selling entire buildings
More buys likely, say agents, as bulk sales can reduce risk and save on individual marketing costs
Small to mid-sized property developers appear to have shifted their focus for profit in recent months by selling entire residential blocks to investors as home prices recorded their slowest gain in 16 months, increasing fears of a drop in demand, says industry watchers.
Yuexiu Property is the latest developer to sell an new residential building – in Ho Man Tin, a mostly residential area in Kowloon – for HK$820 million (US$104 million) in its case to Grand Ming Group Holdings, raising total transaction value for turnkey developments since January to nearly HK$4 billion.
"We expect more such cases, as bulk sales can reduce risk and save marketing costs," said Thomas Lam, a senior director at Knight Frank.
"The developer also need not go through the highly regulated procedures, when releasing projects for pre-sale to individual buyers."
The Grand Ming sale comes as the price of secondary, or used, homes in Hong Kong rose at the slowest clip in 16 months in July, suggesting the breakneck pace of gains looks like losing momentum.
The city's monthly home price index for August rose just 0.089 per cent from June to 336.8, according to data from the Rating and Valuation Department.
That's down from a 0.74 per cent rise in June, 1.21 per cent rise in May, and 2.67 per cent in April.
Prices have still risen 24 per cent since April last year, however, making the city the world's most expensive major urban centre to live in.
Lam believes smaller developers or firms with smaller marketing teams in Hong Kong could now follow suit.
The Ho Man Tin property, which has already secured an occupation permit, will provide total gross floor area of 39,420 square feet. It comprises 18 units ranging in size from 1,300 square feet to 2,700 sq ft. The HK$820 million price tag translates into HK$20,000 per sq ft.
Kitty Ngan, sales and marketing director at Grand Ming, said the acquisition would significantly increase its investment portfolio in Hong Kong.

"We haven't decided whether to release the project for sale or lease," she said, "but we will continue looking for acquisition targets, if opportunities arise."
She added the firm also planned to replenish its land bank, through participation in government land sales by tender.
Grand Ming won just one residential site last year, in Tsing Yi, for HK$940 million, on which it could develop 800 units.
Last month, veteran property investor Tang Shing-bor – well-known for his extensive holdings of retail shops – bought the entire 356-unit "TPlus" development for HK$1.2 billion from Asia Allied Infrastructure Holdings, formerly known as Chun Wo Property Development.
Chun Wo will hand over the TPlus – with its unit size ranging from 128 sq ft, the smallest flats in Hong Kong – when the development is completed in September 2018.
Tang recently bought another single residential block, "Patina", in Kowloon's Ma Tau Wai , from Phoenix Property Investors for HK$1.3 billion.
Stan Tang Yiu-sing, the youngest son of Tang Sing-bor, said earlier the two residential projects would be held for leasing.
Due to their small sizes and shared facilities, TPlus is seen as being particularly appealing to a cross-section of buyers, while Patina will be leased as top-end serviced flats.