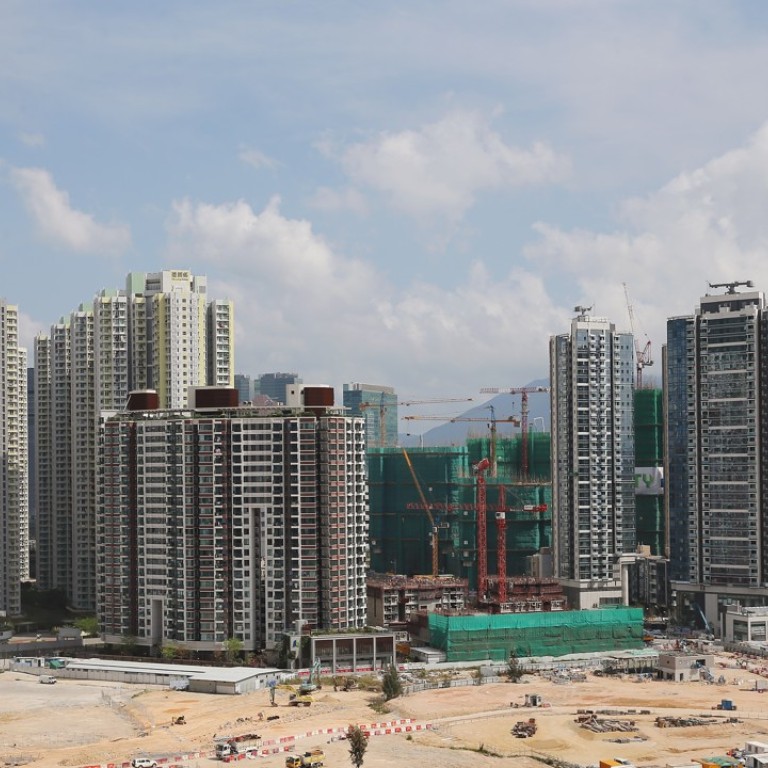 Wheelock sets the highest new flat prices for Kai Tak area
The highest price level launched comes as Hong Kong home prices rose for the 16th month in July
Wheelock Properties has launched its new project, with flats as tiny as 275 square feet at the highest price ever for Kai Tak, the former site of the Hong Kong airport.
The launch comes as Hong Kong home prices rose for 16 straight months in July and calls on Wednesday for the Chief Executive Carrie Lam Cheng Yuet-ngor to release her election pledge "Starter Homes" scheme to help first-time buyers pay for homes at affordable prices.
The list of prices for the first 130 units at Oasis Kai Tak, the fifth new project put on sale in the Kai Tak area, averaged at HK$20,225 (US$2,587) per square foot, after a discount of up to 19.5 per cent.
It is about two per cent above the launch price of HK$19,809 per sq ft for Poly Property Group's Vibe Centro in March.
Steward Leung Chi-kin, chairman of Wheelock Properties said the government's proposed "Starter Homes" scheme would not compete directly with the private sector.
"We will support the government's measures to aid first-time home buyers," he said.
Discounted prices of the Oasis Kai Tak flats, with sizes ranging from 275 sq ft to 549 sq ft, are HK$5.18 million to HK$12.08 million, or HK$17,059 per sq ft to HK$22,900 per sq ft.

In May 2104, Wheelock beat 11 rivals to win the site on which Oasis Kai Tak now sits, for HK$2.52 billion, or HK$6,101 per sq ft. Taking into account construction and interest expenses, the developer said the total development cost would be HK$4 billion, or HK$9,680 per sq ft.