CNPC
Get more with myNEWS
A personalised news feed of stories that matter to you
Learn more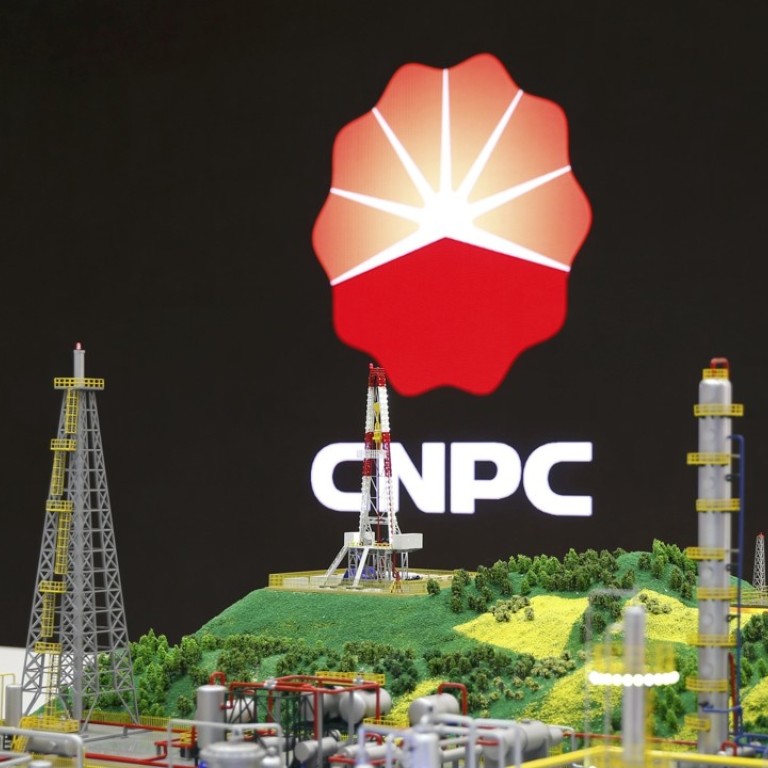 China's state oil behemoth gets a marquee Hong Kong address after buying Li Ka-shing's building
The largest shareholder among the buyers of The Center is a unit of state oil behemoth China National Petroleum Corp.
A company called C.H.M.T Peaceful Development Asia Property yesterday agreed to pay Hong Kong's tycoon Li Ka-shing a record HK$40.2 billion (US$5.15 billion) for the city's fifth-tallest tower, in what agents say is the world's most expensive transaction for a single building.
Just who exactly is the buyer? According to several people familiar with the deal, a consortium that's 55 per cent owned by a unit of China's state oil behemoth is behind the purchase, and 45 per cent of it is shared by a quartet of Hong Kong businessmen.
China Energy Reserve & Chemicals Group, a Beijing-based specialist in the storage of oil and natural gas, is the controlling shareholder of the consortium, according to company officials in Beijing and Hong Kong.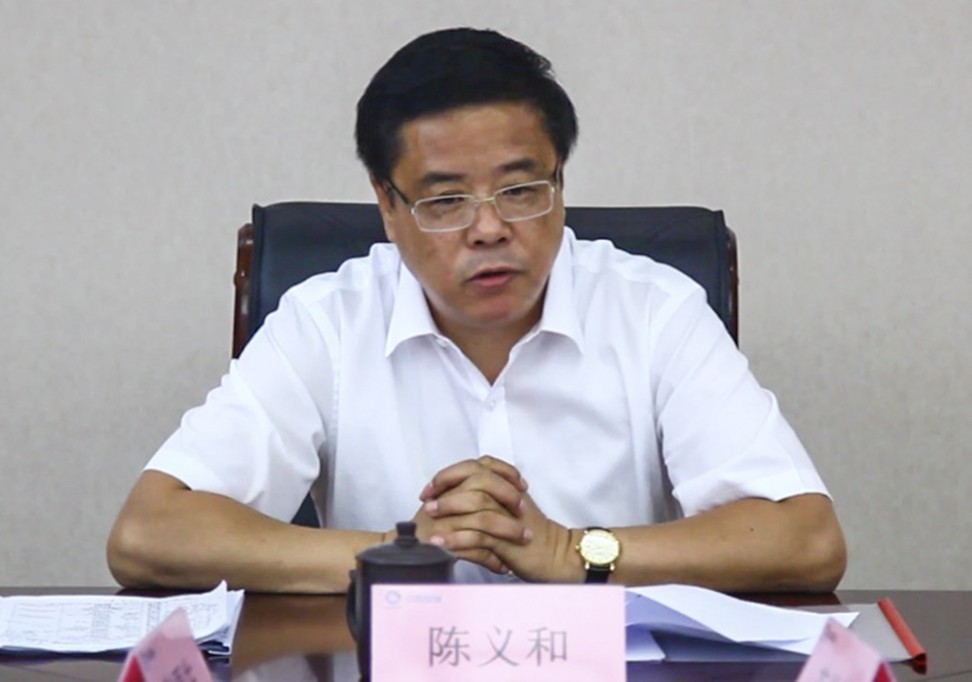 The Chinese company is in turn controlled by the engineering branch of China National Petroleum Corp., the parent of PetroChina, according to January 2016 prospectus by China Energy when it sought to raise US$400 million in a bond sale.
China Energy bought The Center to set up a base in Hong Kong, and in "response to the Chinese government's call to go global," said Lui Shu-kwan, the vice general manager of its subsidiary in the city, in a phone interview with the South China Morning Post. "We just bought the building, but we haven't really thought through the details."
China Energy is the latest in a long queue of Chinese companies that have been increasingly taking over prime commercial space in Hong Kong's Central district, the world's costliest commercial area. Since Hong Kong returned to Chinese rule in 1997, one-tenth of Central's prime office space is now occupied by Chinese companies and financial institutions, according to agents.
The Center, a 73-storey tower built in 1998 by Li's flagship company CK Asset Holding, has 1.2 million square feet (111,483 square metres) of office space. The tallest among Li's property portfolio, it's one of only five complete office buildings in Hong Kong's central business district - stretching from Central to Admiralty to Wan Chai - that's available for sale at the moment, agents said.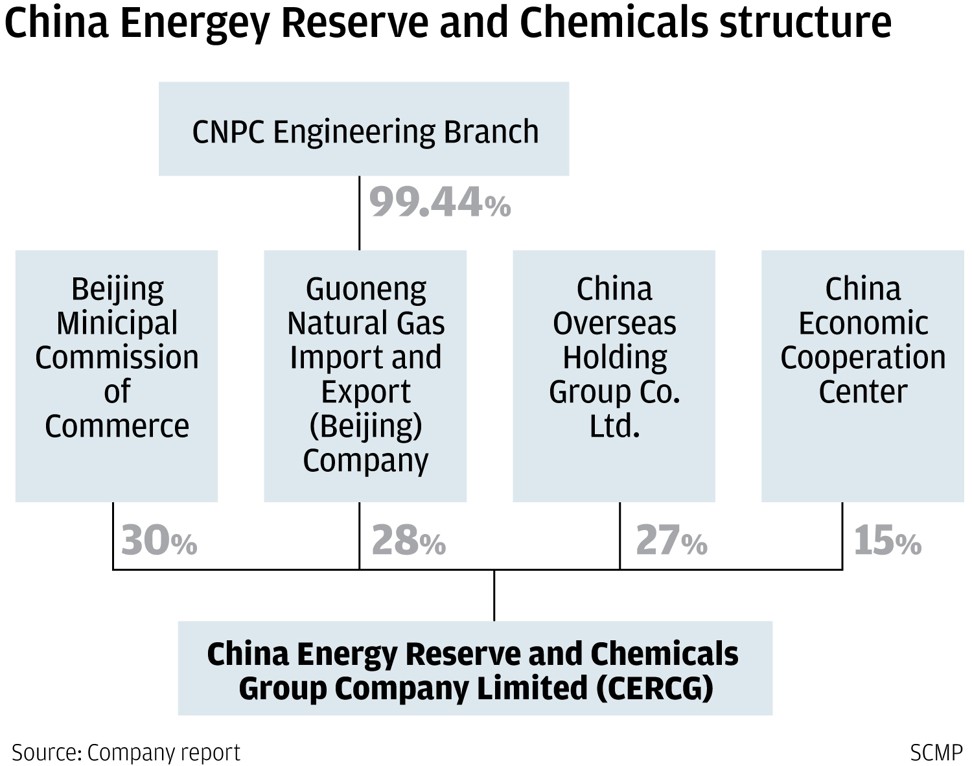 The deal "creates the halo effect that enhances brand value through owning a signature building in Central," said Vincent Cheung, Colliers International's deputy managing director for Asia valuation and advisory services. "Anybody who wants to buy an entire building will have no choice but foot the bill for it."
Founded in 1981 with a registered capital of 1.73 billion yuan, China Energy's first-half net profit was 509.7 million yuan (US$77 million), with 137.5 billion yuan in total assets. It has an office at the
Rongbao Plaza
in a modest 12-storey building close to the centre of downtown Beijing.
"We are a state-controlled oil and gas trading, logistics and distribution and supply services provider in China," according to its 2016 prospectus.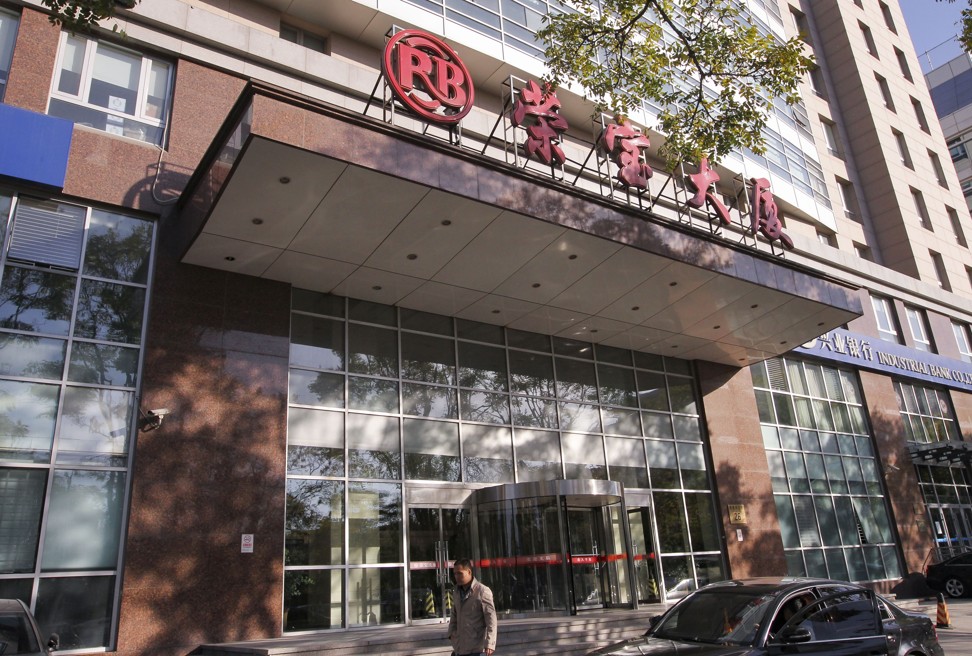 The company's chairman is Chen Yihe, also the founder and chairman of Jinhong Holding Group, a pipeline and petroleum engineering firm listed on the Shenzhen Stock Exchange. The company, founded in 1992, was formerly known as Petrochina Jinhong Energy.
Chen, 54, owns 29.3 per cent of Jinhong. He could not be reached to comment. A bond prospectus by Jinhong, which sought to borrow 1 billion yuan of 270-day loan in June, contained some information.
A graduate of Baotou University in Inner Mongolia, Chen is a former civil servant in the local city council, holding jobs in the price bureau, as well as the economics and trade office, according to the prospectus.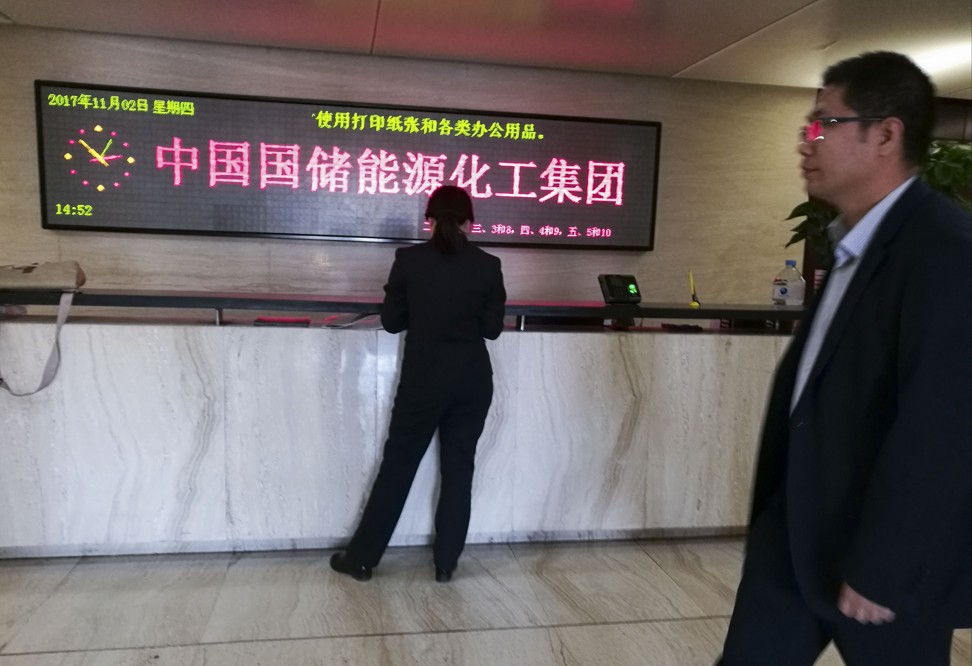 His entry into the petrochemical industry was as general manager of the Baotou Petrochemical Construction Materials & Petroleum Company, a state-owned firm. He was a deputy director of the Management Bureau of the state-owned Petroleum Pipeline Construction Engineering Group and the chairman of CNPC Emerging Energy Industry Group.
China Energy has four shareholders, according to its bond prospectus. The biggest owner, at 30 per cent, is the Beijing Municipal Commission of Commerce, responsible for trade and international economic cooperation in the capital.
Guoneng Natural Gas, a unit of CNPC's engineering branch, owns 28 per cent, while a 27 per cent stake is held by China Overseas Holding Group, a state entity that focuses on overseas businesses.
The remaining 15 per cent is held - through an entity called Hualian International Trading Company - by the China Economic Cooperation Centre (CECC), an agency responsible for international economic cooperation under the Communist Party Central Committee's international department.
According to its official website
, CECC is a state economic and trade promotion agency founded in 1993. It helps Chinese businesses expand abroad, while attracting foreign investments into the country. The CECC has helped many multinationals, including
Fortune Global 500
companies, to invest in high-end manufacturing and high-tech industries in China, it said.
The four Hong Kong businessmen who jointly own the remaining 45 per cent of The Center are the ACME Group's chairman David Chan Ping-chi, Wing Li Group's chairman Lo Man-tuen, Koon Wing Motors' founder Ma Ah-muk and the Asia Property Agency's owner Raymond Tsoi Chi-chung.
With additional reporting by Summer Zhen and Zheng Yangpeng
This article appeared in the South China Morning Post print edition as: Oil and Gas storage company at the centre of HK$40.2b deal