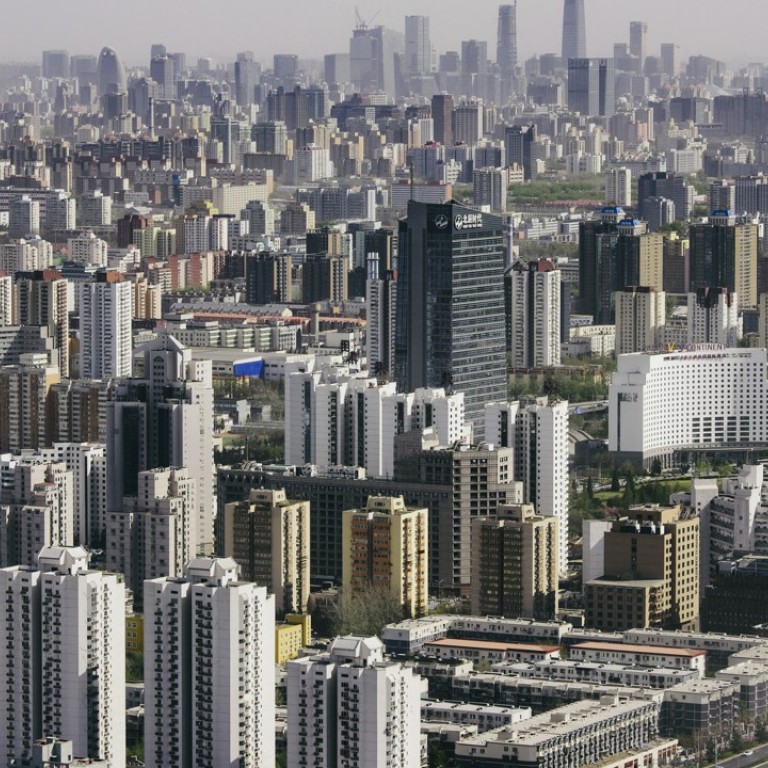 Beijing first failed land sale in two years shows developers' woes
Two other residential plots have been sold at zero and less than 1pc premium to the starting bid prices
A land plot in Beijing failed to find a buyer for the first time in more than two years last Friday, as the government's measures to cool the land market continue to take effect.
The failed sale of the 3.6 hectares (36,000 square metres) mix-use site that includes a residential parcel in the Pinggu district in the outskirts of Beijing marks a stark contrast to the successful sale of a similar but bigger site in the district that sold in August at the highest price level allowed by the government.
It is the first failed residential land sale since September 2015 after the central and local governments rolled out a slew of measures across Chinese cities to dampen land and property prices, which have hurt developers' expansion and sales income.
"Failed land auction, especially for residential land, is very rare in Beijing," said Zhang Dawei, a senior analyst with Centaline Property.
"Distant location is one factor, but another important reason is after a year of land acquisition race, most developers have run out of the firepower."
With weakened sales from the cooling measures, Zhang said developers' spending power had shrunk and their outlook of the market dimmed.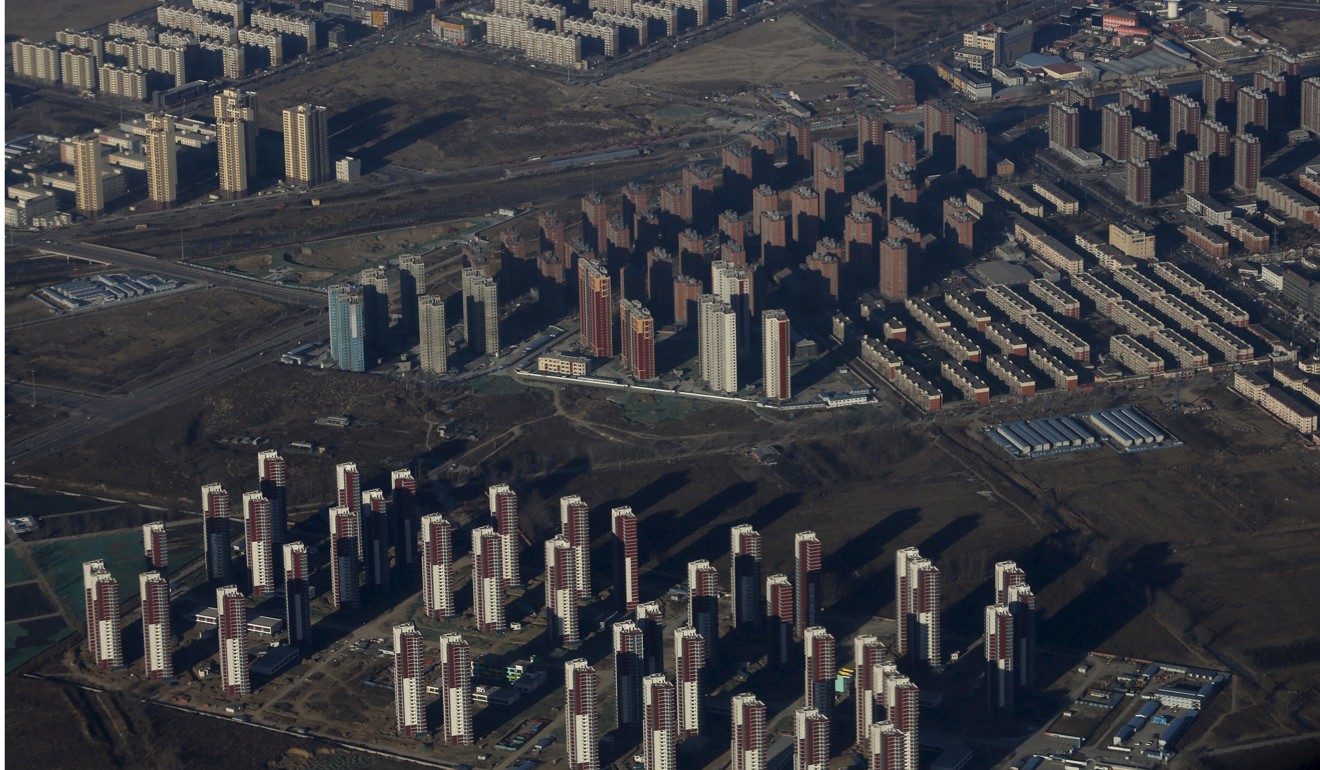 Deposit and cash recovery, a critical funding source of developers, grew 16.9 per cent year on year in the first three quarters, according to the National Bureau of Statistics, down from 29 per cent in 2016. Mortgage growth dropped to 1.3 per cent from 46.5 per cent in 2016.
"With weak sales revenue, and expected increase in land supply, developers have become more selective on land acquisitions," said Guo Yi, chief marketing officer of Beijing Yahao Real Estate Broker Co.
Guo said developers would normally spend 30 to 50 per cent of their annual sales income to buy land.
But according to Yahao data, developers have bought 209 billion yuan worth of land in the first 10 months of the year, accounting for 98.6 per cent of the total 212 billion yuan (US$32 billion) recorded in property sales income. In 2016, developers recorded property sales income of 497 billion yuan with just 17.1 per cent spent on land acquisition.
The comparative figures not only indicated that property sales income have halved, but the government has also released more land sites for sale to arrest skyrocketing prices. In the first 10 months, 60 residential plots have been sold with a total gross floor space of 7.54 million sq m, compared to 1.53 million sq m for the whole of 2016.
Nonetheless, the location of two residential land sites closer to Beijing city proper – in Haidian and Chaoyang districts – were sold last Friday, but with hardly with any premium to the starting bid price.
The Chaoyang site was sold at 4.98 billion yuan, or 25,547 yuan per sq m, unchanged from the government-set starting price as only one bid was received.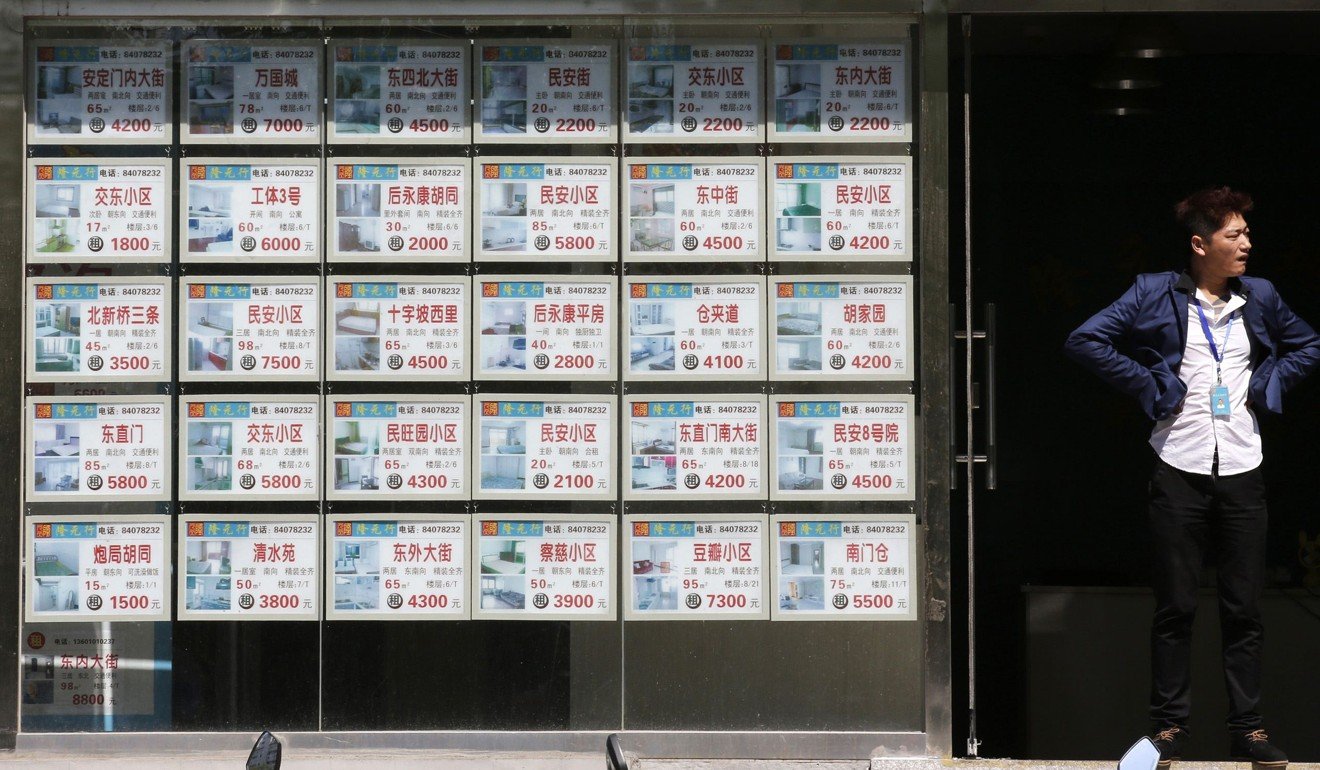 The Haidian site went for 5.36 billion yuan, or 28,709 yuan per sq m, at a mere 0.5 per cent premium to the starting bid price. The plot received two bids but the sale quickly ended up with a sole bidder after one of the bidders dropped out quickly.
The zero or little premiums for the two sites compared with the 31 per cent average premium recorded so far this year, and is a far cry from that in 2016, when even far-flung plots with draconian sales conditions attached drew fierce competition among developers.
Some analysts said stringent conditions attached to the Haidian and Chaoyang sites had put developers off.
The two sites are designated for the construction of "joint-ownership homes", a pilot programme in Beijing where the government would provide subsidies for the homes built to reduce the cost burden for relatively low income households.
When completed, the developers must sell the homes at 37,000-38,000 yuan per sq m, a government set price that most developers fear they would profit little from.
However, the same conditions were a lesser deterrent to developers in another Haidian site sale in August, which sold at a 20 per cent premium to the starting bid price.
A consortium beat other bidders through a 17-round fight, and committed to a self-hold stake of 36 per cent of the land parcel, an additional condition that was not required for the Haidian site sold last Friday.
This article appeared in the South China Morning Post print edition as: Beijing sees its first failed land sale in two years