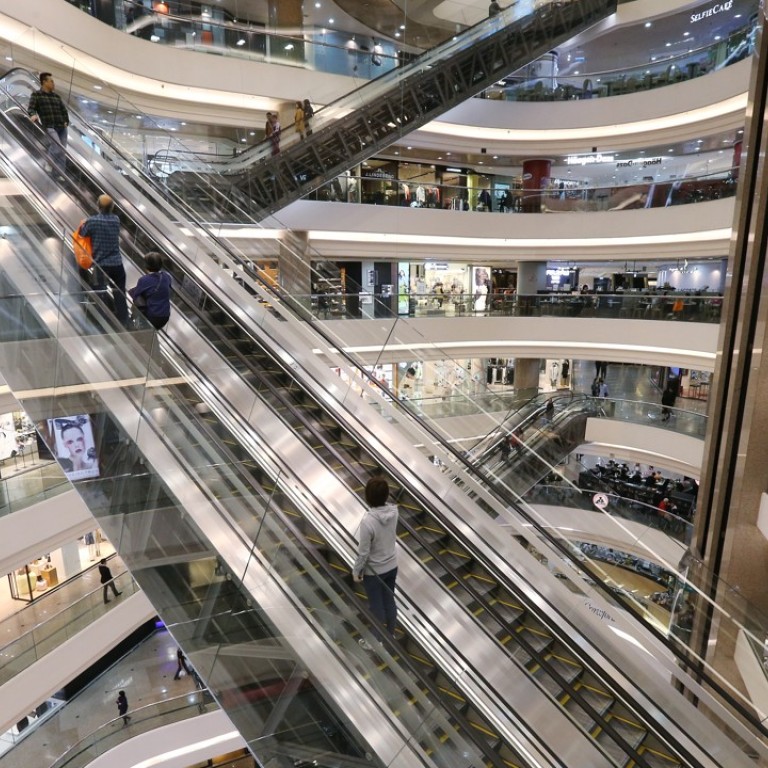 Hong Kong shopping centre rents on the rise as good sales prospects draw retailers
An increase in the number of visitors from mainland China has lifted sales at malls, making them more attractive locations for store owners
Rents at some Hong Kong shopping centres have climbed to as high as HK$1,000 (US$128) per square foot as improving sales at the city's malls increase their attraction as a location for retailers.
In a stark contrast to the rising number of empty street-level shops in the city's main tourist areas, shopping centres are seeing increased numbers of retailers seeking space, drawn by rising numbers of shoppers.
Market watchers noted that Sunglass Hut recently opened its first 600 sq ft store at the IFC Mall in Central at a monthly rent of HK$1,000 per square foot.
"Retailers will go wherever they can make a profit," said Kevin Lam, executive director and head of business space, retail and office services at Cushman & Wakefield. He added that shopping centre operators provide a good trade mix and often launch aggressive promotions to help boost tenants' sales.
In a survey conducted by JLL in the third quarter, 82 per cent of the 22 retail landlords and developers in Hong Kong saw a gain in sales, while 91 per cent believed the market would continue to improve next year.
"Much of the increase in retail sales has been related to the resurgence of mainland Chinese visitors coming to Hong Kong for vacations and shopping trips," said James Assersohn, director of the retail department for the Asia-Pacific at JLL.
This was in part due to a large diversion of tourists from South Korea after a political dispute saw China ban travel agencies from selling package tours to South Korea, and in part due to perceived terrorism risks in Europe.
The number of mainland Chinese visitors to Hong Kong rose 2.5 per cent year on year to 11.59 million in the July to September period, according to data from the Hong Kong Tourism Board. In September alone, mainland tourist arrivals jumped 7.2 per cent from a year ago to 3.57 million.
Assersohn noted there was a dichotomy in the market. High street rentals, particularly in the areas of Central and Causeway Bay, were continuing to see some downward pressure, having already fallen almost 50 per cent in the last three years.
"Malls on the other hand are being viewed as a safe haven for many retailers and the demand for space in key downtown malls is continuing to hold firm," he said. Many of the prime malls are seeing positive reversion rentals – renewed leases at higher prices – with the IFC seeing strong single-digit growth, he said.
"We predict a flat rental trend in high streets for the first half of 2018 as some vacant stock still needs to be reabsorbed into the market before landlords can look at improving their rentals," he said.
Meanwhile, Sino Group said rents at its tmtplaza shopping centre in Tuen Mun reached as high as HK$700 per square foot, top of the range for the New Territories region.
Ronnie Chan, leasing general manager at Sino Group, said sales at tmtplaza recorded strong growth in the past several months.
"We have seen more mainland shoppers visiting our mall with some just spending their weekends here as we are close to [the southern Chinese city of] Shenzhen," she said, adding that mainland shoppers accounted for as much as 50 per cent of total sales for some of its tenants.
She expected tmtplaza to generate sales of around HK$2.5 billion in the fourth quarter, a rise of 8 to 10 per cent over the same period a year ago.