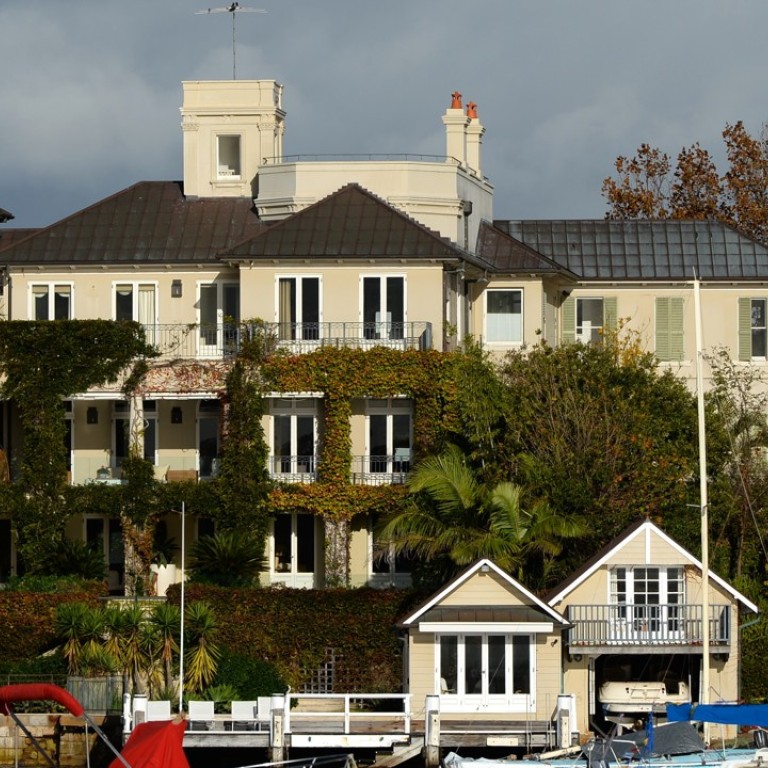 Chinese buyers cooling on Australian homes as financing gets harder to find
Australian central banker says capital controls by Beijing and tighter lending criteria at Australian banks behind the easing interest
Chinese demand for Australian residential property has eased because of tighter capital controls imposed by Beijing and tougher restrictions on mortgage lending by local banks, according to a senior official at Australia's central bank.
The Reserve Bank of Australia's head of financial stability, Jonathan Kearns, said on Monday that foreign buyers accounted for around 10 to 15 per cent of new construction, or about 5 per cent of total housing sales and around one-quarter of sales of newly built flats.
"Many foreign buyers come from China, seemingly around three-quarters," Kearns said in a speech to an Australia-China property conference.
"Purchases of new properties by foreign buyers have eased over the past year, reportedly because of stricter enforcement of Chinese capital controls and tighter access to finance for foreign buyers."
Offshore demand for property has become a contentious issue in Australia amid sky-high house prices and complaints locals are unable to afford a first home.
Yet, Kearns said, foreign demand did not reduce the supply of available dwellings overall and might actually have driven the expansion of new supply. Foreign buyers coming to Australia to work or study would have been renting if they did not purchase, while other foreign buyers rented the property as an investment and so contributed to the rental stock, he said.
Also, there were some new developments that only proceeded because there were strong pre-orders from offshore.
Kearns said the central bank was keeping a careful eye on loans for property development, particularly in the commercial and apartment sectors, where rapid growth in lending by foreign institutions had helped push up prices. "The run up in commercial property prices raises the risk of a sharp correction, for example if there is a change in sentiment or a pickup in long-term interest rates," he said.
Unlike in some past construction cycles, Australian banks had not eased their lending standards and instead had generally tightened requirements for commercial property in recent years. That had left the door open for Asian banks, which had doubled their market share of Australian commercial property in the past couple of years, he said.
While valuations for some flats at settlement were lower than the purchase price off the plan, there had not been widespread reports of higher rates of settlement failure or any notable increase in arrears or losses for banks, Kearns added.
This article appeared in the South China Morning Post print edition as: Chinese buyers cool on Australian homes: RBA