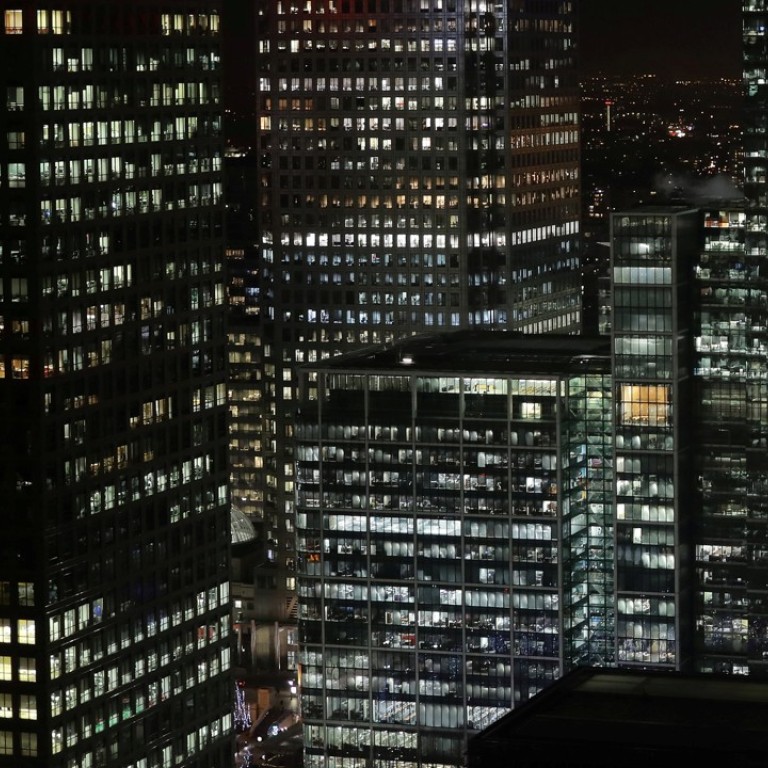 Hong Kong overtakes London as the world's most expensive urban centre for renting an office
Hong Kong overtakes London to become the world's most expensive market for office space, for the first time since 2013.
It's official: Hong Kong, the world's most expensive city to live in, is also the planet's most expensive urban centre for renting an office.
Hong Kong's office space rent, measured by workstation, surpassed London for the first time since 2013, as Britain's decision to withdraw from the European Union caused the pound sterling to depreciate, rendering the British capital's property prices to become cheaper in US dollar terms.
The average cost for operating an office space in Hong Kong has risen 5.5 per cent to US$27,432 per workstation per year at the end of the second quarter, from the same period in 2016, according to Cushman & Wakefield's annual Office Space Across the World report. London's office prices have fallen 19 per cent since 2016 to an average of US$22,665 per workstation per annum, inclusive of taxes and service fees.
"There is very strong demand for space in prime buildings by Chinese tenants in the banking and finance industries," said Cushman's managing director John Siu. "The companies are very generous in terms of expansion, and are paying a high unit rate for the space they are aiming at."
Mainland Chinese companies have been occupying more prime real estate in Hong Kong's Central business district, inclusive of Sheung Wan, Central and Admiralty. They have expanded their footprint over the area's occupancy rate by 6 percentage points from 2013 to 2016, representing a net growth equivalent to 1 million square feet of space, or the size of the entire Cheung Kong Centre building, Siu said.
In a sign of the market, an unidentified firm paid HK$200 per square foot per month to rent a 2,900 sq ft office unit in October at Two International Finance Centre, the city's tallest building. That is an increase of 25 per cent from the previous lease, just shy of the 2008 peak of HK$210 per sq ft monthly rent, agents said.
Cushman's report surveyed the occupancy costs across 215 markets in 58 countries and regions to determine average workstation cost per year. Twelve prime office buildings in Hong Kong's Central district were analysed, including the IFC One and Two towers, and Pacific Place One, Two and Three buildings.
A process of attrition is also underway in Central, where mainland Chinese tenants with deep pockets are driving office rents through the roof, pushing out local firms and tenants of other nationalities to outlying districts, such as Quarry Bay.
"We are starting to see the de-Centralisation exercise" whereby many international banks "still need a physical presence in Central for keeping up with their corporate image" but will move their back offices to cheap locales, Siu said.
Citibank has offices in Kowloon Bay, HSBC is near the Olympic subway station, while Standard Chartered is in Kwun Tong, in addition to all having their corporate head offices in Central.
Banks are not the only industry to be cutting costs. London-based law firm Freshfields Bruckhaus Deringer is due to leave its 30,000 sq ft Central office at Two Exchange Square, moving to a 40,000 sq ft space at Swire Properties' One Island East Offices in Quarry Bay by the first quarter of 2018.
Companies are also turning to hot-desking, where employees do not have a fixed work space, as a way to avoid occupying larger spaces which would result in higher costs.
In the Asia-Pacific region, Tokyo maintained its rank as the third-most expensive location, with an average cost of US$18,111 per sq foot per month, while Sydney comes in at the ninth position at US$11,997.