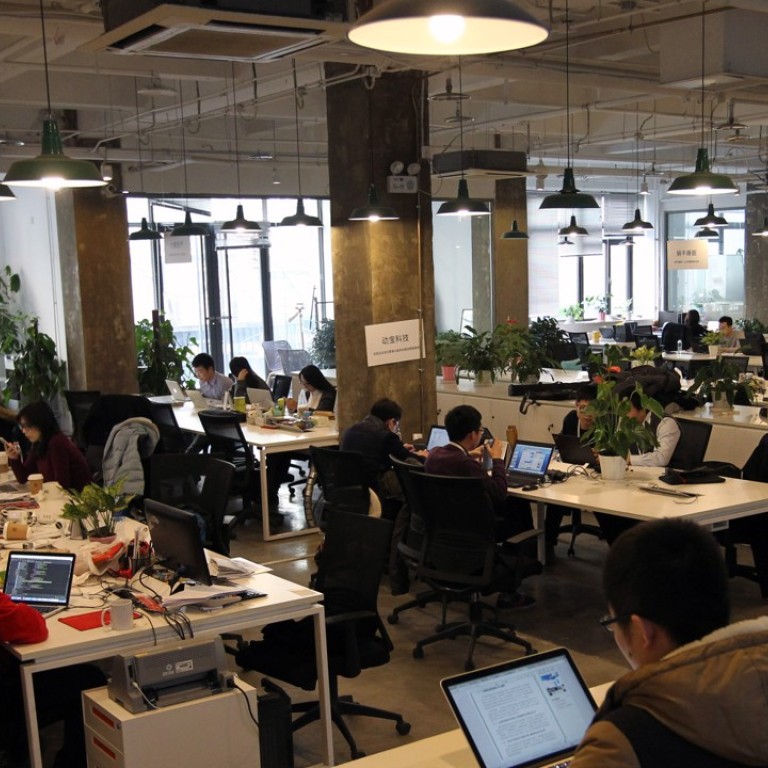 Hotel operator enters Beijing co-working space sector amid rising demand
Despite the growth of the sector, co-working space only accounts for a small portion of Beijing's office space, which industry players say offers business opportunities
Co-working space is all the rage in Beijing.
Not only is the prime Guomao area around the China World Hotel packed with these spaces offered by UrWork, Cowork and Soho 3Q, but the growing business of workplace sharing is also drawing the interest of hotel operators.
When Hotel Jen Beijing, owned by Shangri-La Hotels and Resorts, opened in May, it also launched Prototype, a floor that provides serviced offices to start-ups and freelancers.
Shangri-La said this was the first time that it was incorporating co-working space into its hotels.
The hotel carved out an entire floor at the cost of fewer rooms to embrace the new trend and set itself apart from the traditional "suit and tie" hotel, said Hotel Jen's communications director, Cindy Liu.
"The idea was hatched a few years ago when the hotel was designed. At that time co-working was in its nascency, but we found that it fitted well with our emphasis on 'community'," she said.
Prototype is the latest example of how workplace sharing has rapidly caught on in major Chinese cities such as Beijing, and being increasingly recognised by mainstream landlords not only as a business opportunity, but also a way to show that they are trendy.
"The fast growth of co-working in China is leading more landlords to evaluate the benefits that co-working can bring to their properties to keep occupancy levels up. But this is still in the nascent stage," said Steven McCord, JLL's North China research head.
Despite the increasing demand for co-working space globally, McCord noted that operators account for just a small fraction of office space in Beijing, while the large tenants remain the market movers. In the central business district, only 2.3 per cent of floor space were occupied co-working space, or about half of the CBD's 4.7 per cent vacancy rate, according to the Flexible Workspace Outlook Report 2017 by property consultants Colliers International.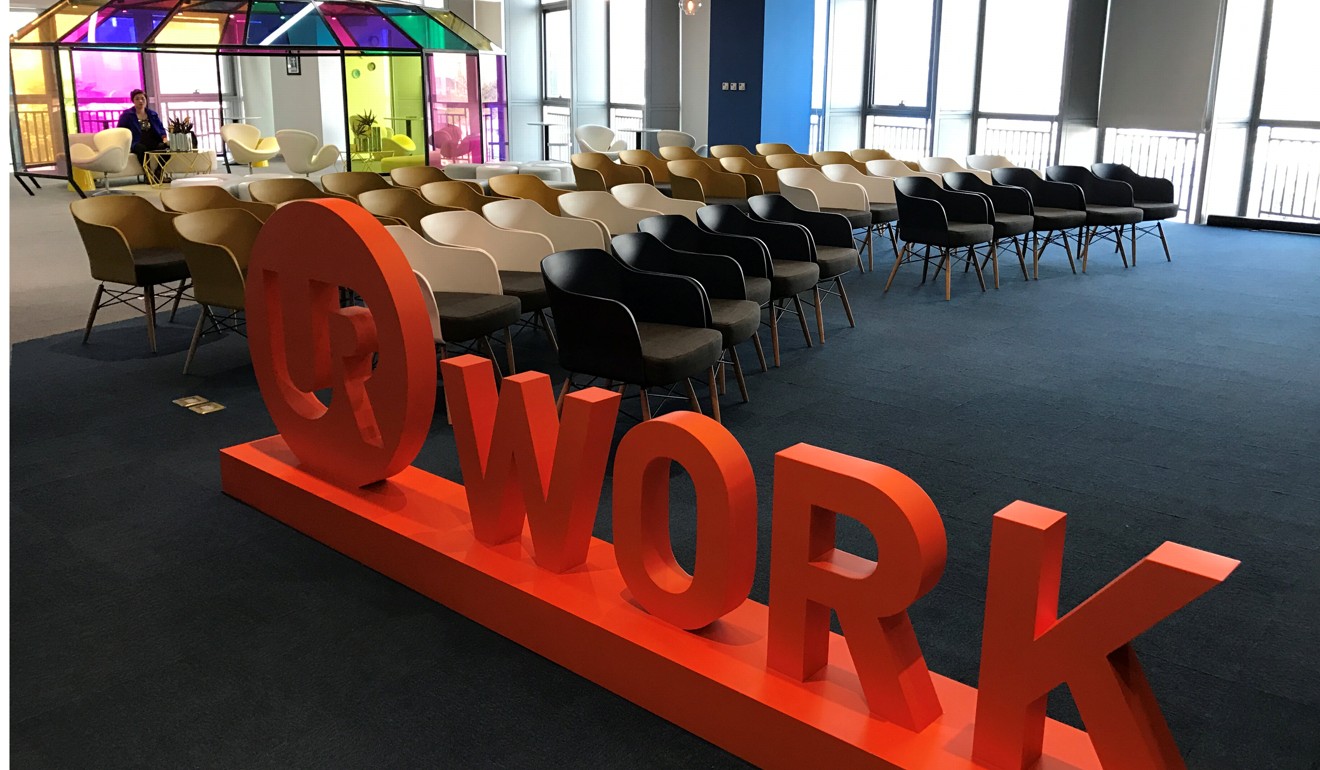 McCord said the opportunity was in nurturing small tenants to become large occupiers as they grow and this was the chance for landlords to reel them in from the start.
"Co-working provides companies with more flexible and short-term office rental scenarios than traditional office. These types of scenarios are enticing to smaller companies and companies with fast or unpredictable growth," said Brandon DeWitt, head of workplace strategy at CBRE China.
Frank Zhang, founder of Well and Fit, a nutrition food e-commerce start-up, found Prototype to be a fit with his team, which comprises three full-time employees and a part-timer. The staff do not need to be in the office daily, as half of their working time revolves around meeting clients or attending conferences in the Guomao area.
Prototype tenants pay 85 yuan to use a desk for five hours and 150 yuan for a day.
"I can work in other co-working centres but the problem is you usually need to pay three months of rent at one go," said Zhang.
"I can also go to cafeterias or bars but they are often crammed, crowded or chaotic. The Wi-fi is slow, and power sockets are few. You can work at the most, two or three hours and leave," he said.
He said Prototype's attractions were its convenient location and flexible way of payment, where one can use a prepaid pass to pay, and also get a discount.
Most of Prototype's clients are not hotel guests, which differentiates the space from a traditional hotel lounge, Liu said.
This article appeared in the South China Morning Post print edition as: Sharing of workplaces catches on with hotels