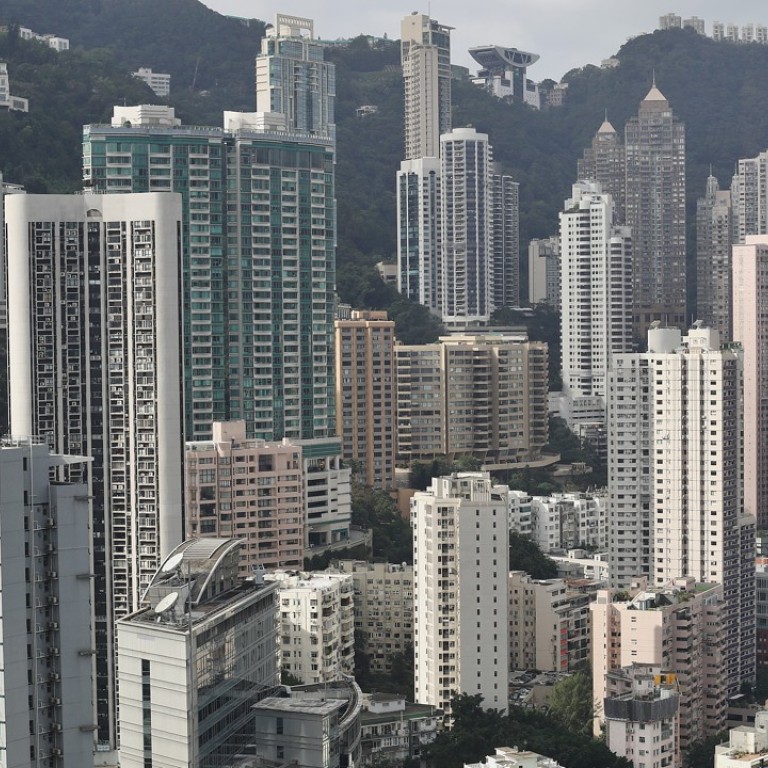 Former minister buys HK$34m Mid-Levels flat despite urging homebuyers to exercise caution
Before stepping down in June, Chan Ka-keung said home prices were getting out of reach for ordinary buyers
Chan Ka-keung, former Secretary for Financial Services and the Treasury, who only six months ago urged homebuyers to be judicious with their investments in the world's most expensive housing market, disregarded his own advice and has gone ahead and bought a 1,404 sq ft luxury flat in Mid-Levels.
Chan paid HK$33.93 million (US$4.3 million), or HK$24,166 per square foot for the flat in Amber Garden, according to Land Registry data.
He confirmed the deal on Wednesday, saying "it is for self-use".
The average price is HK$24,573 per square foot at the 36-year-old Amber Garden, according to figures available on the Centaline Property Agency website.
In his last media briefing before stepping down as minister in June, Chan said that home prices have risen to a level beyond general affordability. "A correction in residential price will come once interest rates are increased a couple of times and supply of flats rises."
Chan, 60, since then has been focusing on fintech related research and study in an effort to encourage more youngsters to innovate and develop technologies that will help banks, brokers and insurance companies to do business and provide better services more securely and at a cheaper cost.
His purchase comes amid forecasts that home prices were set to rise a further 10 to 20 per cent in 2018.
JLL said home prices could rise by up to 20 per cent, while Cushman & Wakefield predicted a 10 per cent growth, according to their property market review and outlook for next year released on Monday.
The city's property market, according to the two major property consultants, was set to be propelled higher by the wealth effect from a healthy stock market, record-low unemployment and high economic growth, analysts said.
They also said demand would continue to outpace supply, fuelling price gains.
Buoyed by low interest rates and excess liquidity, home prices are now at record highs, having risen 11 per cent so far this year. They are also up 430 per cent since the slump in 2003, following the outbreak of the Severe acute respiratory syndrome.
Buggle Lau Kai-fai, chief analyst at Midland Realty, said home prices were unlikely to fall even if interest rates in Hong Kong rise by 0.75 percentage points in 2018.
The US Federal Reserve was expected to raise its benchmark interest rate at its latest meeting, which would mean higher rates for Hong Kong borrowers because of the Hong Kong dollar's peg to the US dollar.
This article appeared in the South China Morning Post print edition as: Ex-finance secretary buys Mid-Levels flat for HK$34m