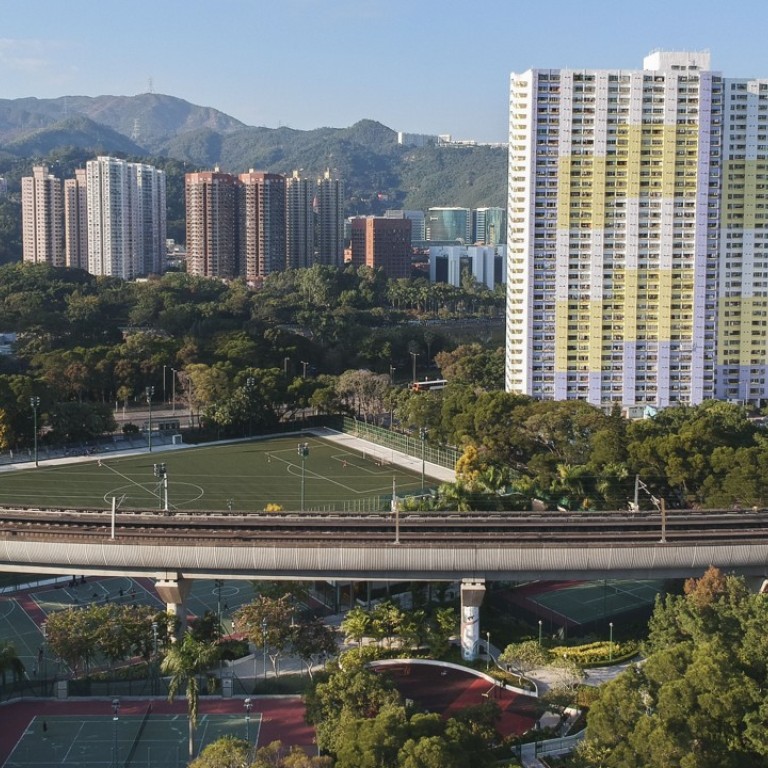 Builders seek premium for new launches as they cash in on record property prices in Hong Kong
Sun Hung Kai Properties and Kerry Properties launch first projects of the year in Ma On Shan and Ho Man Tin
With Hong Kong property prices showing no signs of slowing down, developers are taking advantage of the uptrend and pricing new projects at a premium.
Sun Hung Kai Properties (SHKP) on Wednesday was first off the blocks this year with a new project in Ma On Shan, pricing it nearly 17 per cent higher than secondary market transactions in the area, while Kerry Properties raised prices for its luxury scheme in Ho Man Tin by 2 per cent.
SHKP said the St Barths development, comprising 353 units ranging from one to four bedroom flats, will be offered at an average price of HK$16,988 per square foot.
In response to SHKP's launch, Henderson Land Development raised prices for Double Cove, close to St Barths, by as much as 13 per cent to between HK$16,000 and HK$18,000 per sq ft.
Argus Mak, director at Centaline Property Agency's Ma On Shan branch, said that since the project is located along the waterfront and close to Ma On Shan MTR station, "sales of the first batch should face no difficulties".
The first batch of 71 flats, with units ranging from 382 to 983 sq ft, are priced between HK$6.24 million (US$798,000) to HK$17.16 million after discounts. But agents say prices in the area range from HK$14,000 to HK$16,000 per sq ft.
The cheapest unit at St Barths is a 382 sq ft one-bedroom flat for a discounted price of HK$6.24 million, or HK$16,336 per sq ft.
Victor Lui, deputy managing director of SHKP described the prices for the first batch of St Barths flats as "incomparable".
Not one to be left behind, Kerry Properties too on Wednesday released 143 units in tower three of Mantin Heights in Ho Man Tin at an average of HK$27,000 per sq ft.
Chu Ip-pui, executive director of Kerry Real Estate Agency, a unit of Kerry Properties, said prices for the latest batch had been increased by 2 per cent from the previous launch.
"These units will be offered for sale within two weeks," he said.
Kerry Properties has sold 1,010 units, or 70 per cent of the total in Mantin Heights for HK$14 billion.
"There are still 410 units available for sale," he said.
The launches come after the home price index surged for a 20th straight month in November, according to Rating and Valuation Department data released on Friday.
It was the longest uptrend cycle since the government started releasing its home price index in 1993, and also the 13th consecutive month in which the index had reached a record high, according to Ricacorp Properties.
Transaction value for properties, including flats, shops and industrial units rose to HK$743.3 billion in 2017, 34.8 per cent higher than HK$551.3 billion achieved in 2016, making it the second highest level since 1997, said Ricacrop. The total number of transactions also climbed last year to 83,690, up 14.8 per cent from 72,883 the previous year.
In December, property transaction value jumped 29 per cent from November to HK$86.7 billion, driven by big ticket deals recorded in the retail market, but the number of transactions fell 6 per cent to 7,144 from the previous month because of Christmas and New Year holidays, it said.
This article appeared in the South China Morning Post print edition as: Developers aim high as prices stay steep